Deciding how to market your yoga studio might have fallen to the backburner to figure out another day. You likely opened your yoga studio because of a passion for yoga, teaching, and connection, but taking a few steps to build out a marketing plan will go a long way for your business in the long run. 
You may have put out an advertisement of yoga or your studio at one point in your business, sent an email to your list, or created your social media channels, but are you consistently engaging? When it comes to marketing your yoga studio, a consistent and diversified strategy will be your best bet.
Read on for a complete marketing guide for your yoga studio, and check out our blog for more tips like how to create a strong business plan!
What Should Be Considered When You Market Your Yoga Studio?
Marketing strategies are important for any business, especially for yoga studios after the recent rise in online fitness platforms. In-person yoga studios undoubtedly have the leg up when it comes to connection and community. Marketing is your chance to showcase your brand and studio to potential clients.
An effective marketing plan will encompass traditional marketing techniques as well as more common strategies like social media marketing. Treat the experience as an opportunity to learn! Build a yoga content marketing strategy to gain confidence in marketing, or test your graphic design skills by creating physical flyers to post throughout your neighborhood. How to market a yoga studio will look slightly different for each business owner and studio, but all studios should keep in mind the following.
Size of Studio: the larger your studio is, the more time and budget should be allocated to your marketing plan
Types of Classes Offered: do your market research on other yoga businesses in the area and determine how you can uniquely position your studio and get in contact with your target audience
Costs: marketing your business will involve some costs, but with the right strategy, it will pay off in the long run
Time: it can take some time to see the impact of your hard work; don't give up if you don't see results immediately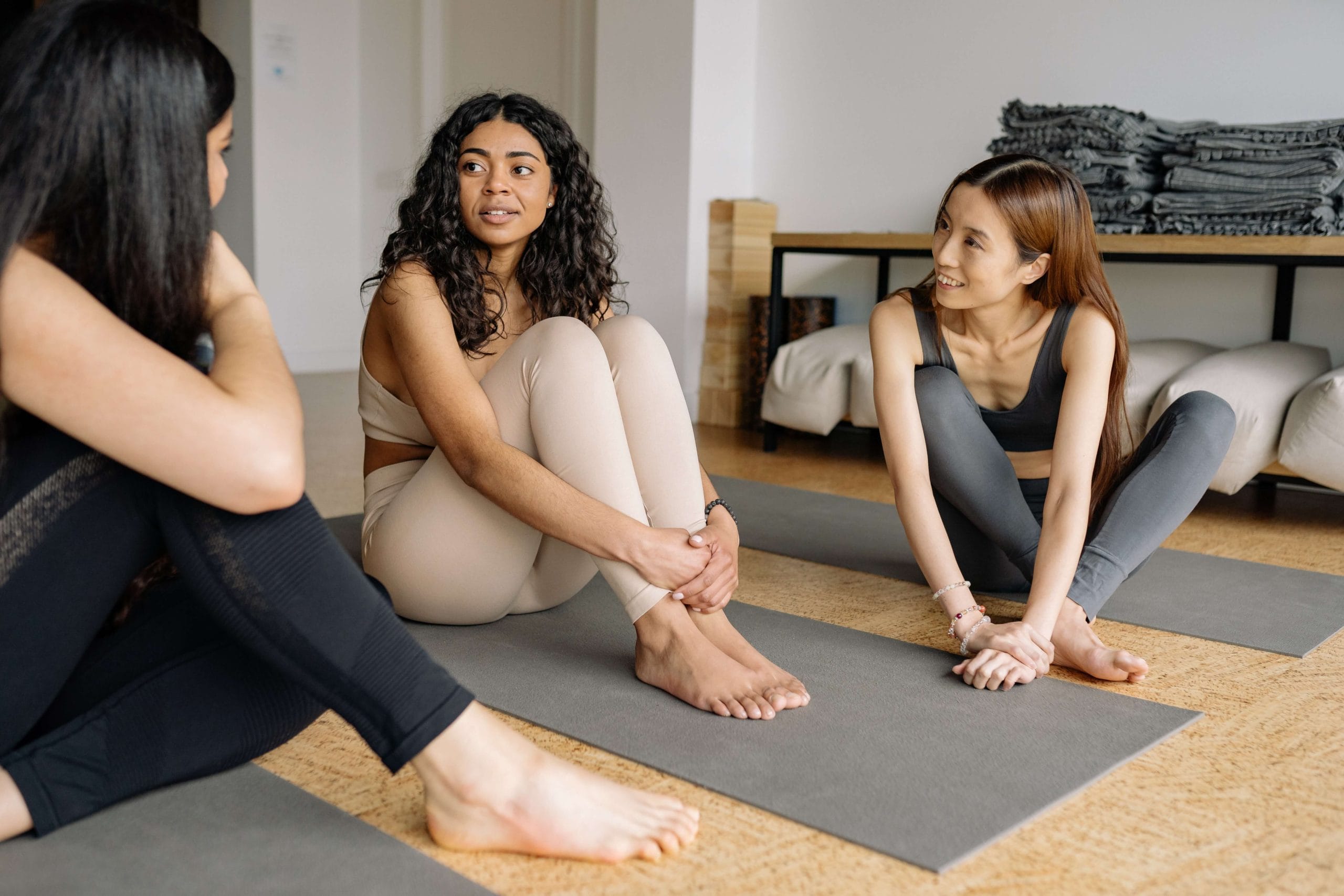 Have an idea for a yoga studio business but are not sure where to begin? Take a look at our 6 tips for getting started. 
How to Grow Your Yoga Business With Marketing
Marketing yoga and yoga promotion in general may seem like the antithesis to yoga itself, but it is essential for keeping your business afloat. Marketing can boost your income as an instructor by bringing in more clients to your classes. Follow the steps below, and you'll be well on your way to growing your yoga business through marketing.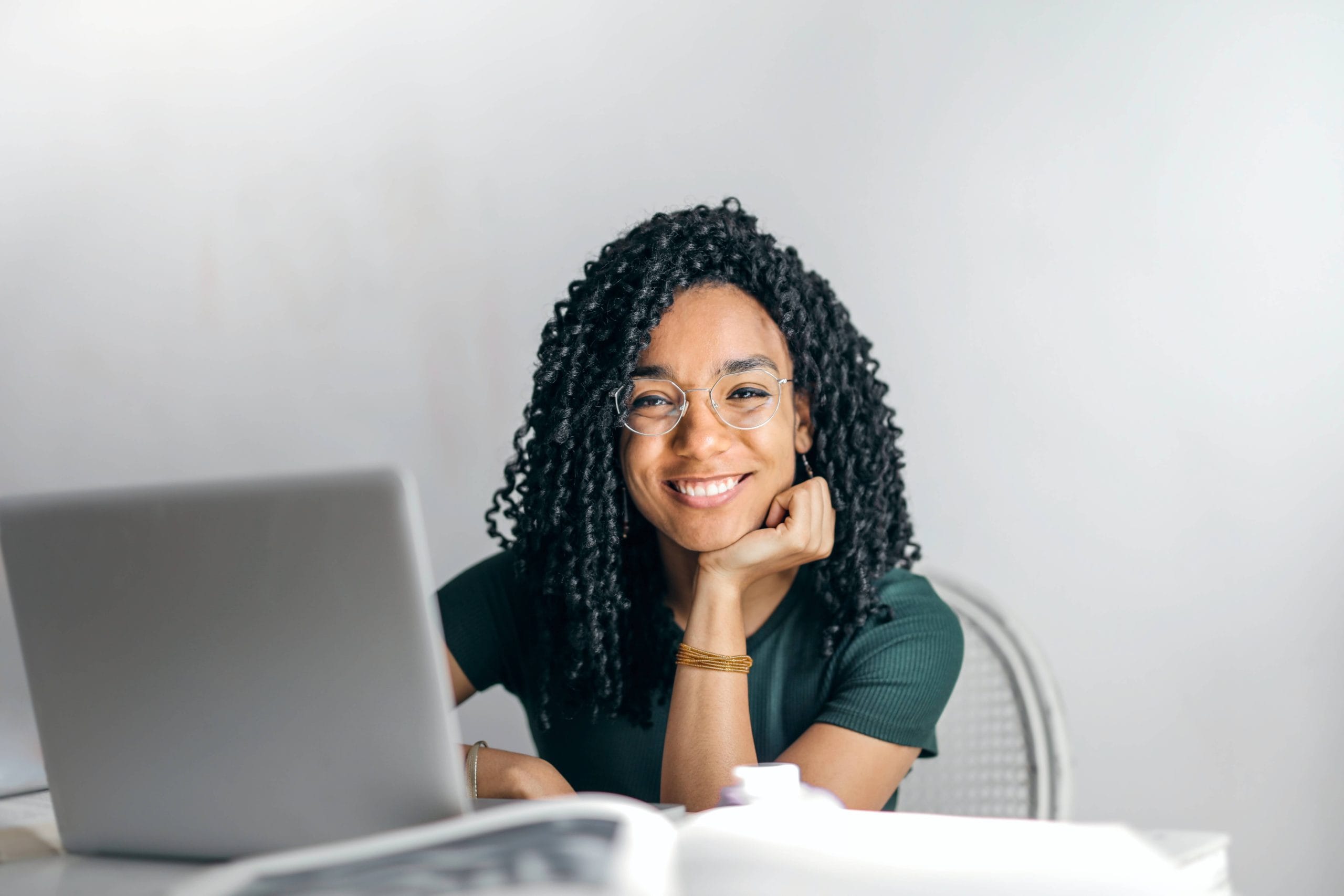 Create a Website
Creating a website is critical for the success of your yoga business and should be at the top of your yoga marketing plan. Make your website aesthetically pleasing and incorporate your studio's branding. Consider telling your unique journey and story in an About Us section with photos of yourself and the studio to add a more personal touch. At the very minimum, the website should have your studio's address, phone number, and contact form.
Given the large percentage of website traffic that will come from mobile devices, it's important to make sure that your website is responsive and adapts to the user's device. Building a website doesn't have to be a major obstacle for your yoga business, and you don't need to start from scratch.
Let OfferingTree take the stress of creating a website away with our all-in-one software and website builder!
How does OfferingTree compare to MindBody?
Feel like Mindbody is a bit complicated and expensive? See how OfferingTree is the easy button for running your studio!
Establish a Google Business
Now that your website is taken care of, the next step in digital marketing for yoga studios is to create your Google Business Account. With Google commanding the global search engine market, this free tool is a no-brainer for your business and allows you to display your studio's address, website, hours of operation, reviews, and more.
Once the business account is established, you'll want to be sure to update it regularly with any changes. You'll find that many of your potential new clients will come just by utilizing the search feature within maps. Keeping your Google account refreshed will be incredibly beneficial for helping those new clients find out about your business and receive accurate information, especially if you have more than one location.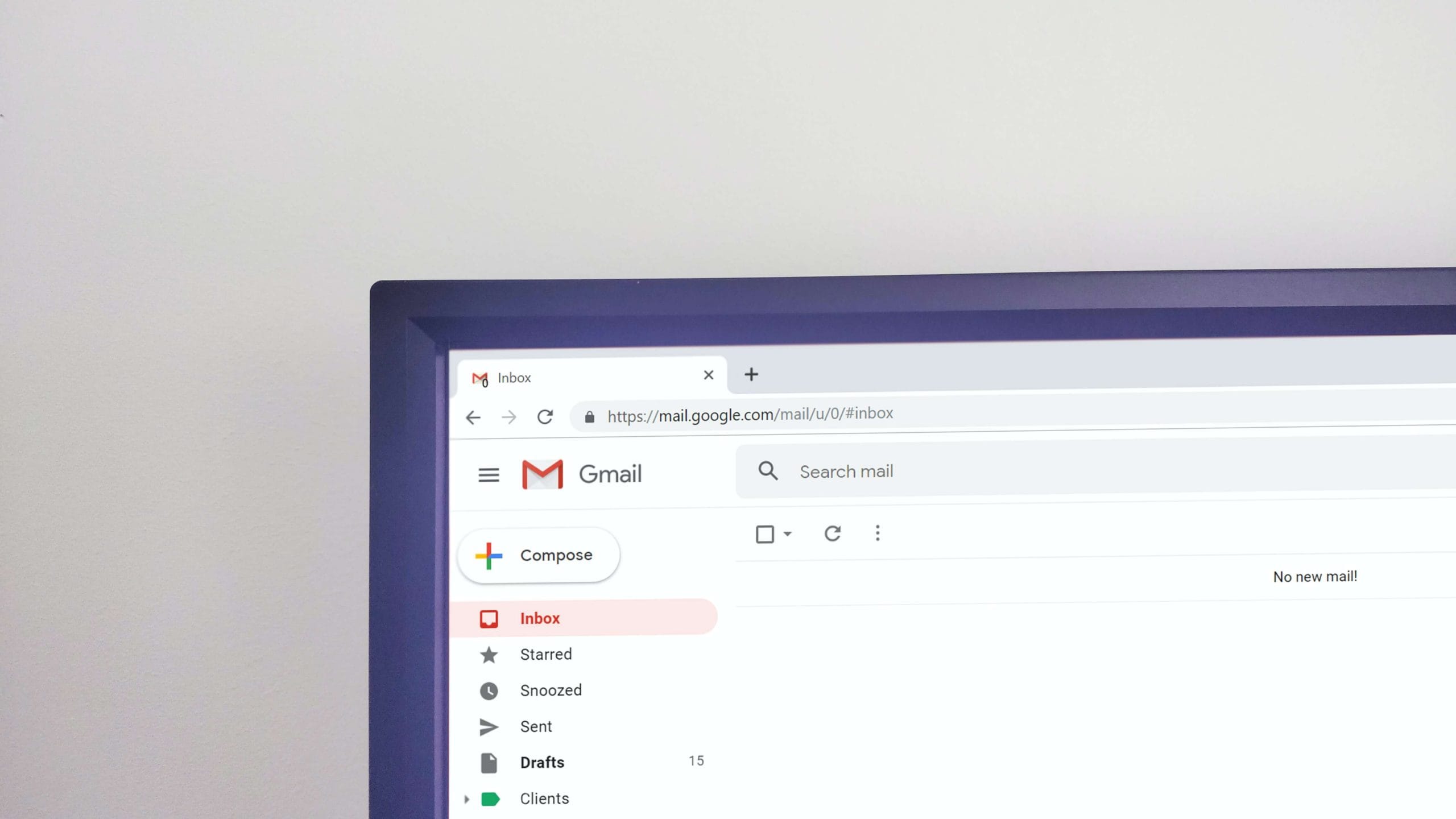 Email Marketing
Email marketing for yoga businesses can have a big impact on driving positive results for your studio, keeping you top of mind for your clients. Capturing the email address of your existing and prospective clients is an important step in growing your email list and is standard practice for fitness studios of all types.Be sure your website includes an option for email sign-up as well as your scheduling system.
Many emails, like a welcome email for first-time clients, can even be automated for worry-free communication. Using a lead magnet is another great way to attract new clients and capture those all-important contact details for new and prospective clients. At minimum, try out a monthly newsletter where you share special events, upcoming promotions, or spotlight your instructors.
Post Flyers
While an online presence is key, posting yoga advertisement flyers in your local community can be a great way to get the word out about your studio. Common places to post flyers include your local coffee shop, park, or grocery store. Take advantage of areas where waiting or hanging out is typically involved.
This type of advertisement for yoga at your studio could be anything – get creative with your flyer and grab the attention of everyone passing by. Use engaging images and maybe highlight a special event or form of yoga that your studio is spotlighting. The possibilities are endless for flyers and yoga posters, but be sure to include your studio location and contact information.
Post on Social Media
In this day and age, businesses that don't take advantage of social media as marketing tools quickly fall behind. Your yoga studio marketing plan should include a consistent social media presence. If your budget allows, paid yoga ads for your studio on various social media channels can help boost your following.
Part of how to market yoga classes at your studio is to make sure you are highlighting all of your offerings, and social media is a good place to do just that. Use videos to show off your favorite yoga sequences. Perhaps you start up your own hashtag and do a daily yoga tip or short flow. This is another opportunity to get creative and make it unique to your brand. Your social media content should be engaging and authentic.
Bored of the traditional yoga studio model? Stand out from the rest with an alternative yoga studio model.
Referral Program
One of the best methods for how to get yoga clients is by word of mouth from your existing clients. Encourage them to share what they love about your method and studio by offering a referral program. You can tailor it however you'd like, but a reward will increase the likelihood of referrals. You could offer a free class, a discount on merchandise, or a small gift card to another local business.
You might also want to offer a free trial period or another incentive for the referred prospective clients. This marketing idea creates a win-win for your business and your clients, as they will have more friends to join them in classes, and you will enjoy the benefits of larger class sizes and greater income.
Do a Special Event
So far, we've covered all of the most essential online yoga marketing ideas, but what else about how to promote your yoga business? Host a special event to drive excitement and bring new people through your doors. This strategy is particularly useful if you are trying to gain a client following and make it as a new yoga teacher.
Think about what sets you apart as a yoga teacher. Do you have a particular yoga style that you excel at teaching? It could be a sports recovery workshop, a partner yoga session, or a class with an extra focus on breathwork. Consider the time of year as well – you could host a solstice celebration or a themed party for Halloween with prizes for the best costume. Whatever you decide to do, don't forget to post about these special events on your social media channels and encourage your clients to share!
Partner with Local Businesses
One benefit of owning a physical yoga studio versus online only is that you likely have built-in support from other local businesses. Utilize this to your advantage by developing a strong relationship with your neighboring businesses and offer up partnerships. It could be as simple as sharing each other's posts on social media or having their business cards at the check-in desk. You could take it even further by giving discounts for clients who support both of your businesses or gifting items or services to new clients or your instructors.
Those special events we talked about earlier? Why not host one in conjunction with a neighboring business? The bottom line is that you both succeed when the neighborhood thrives, so make an effort to connect and collaborate as often as you can.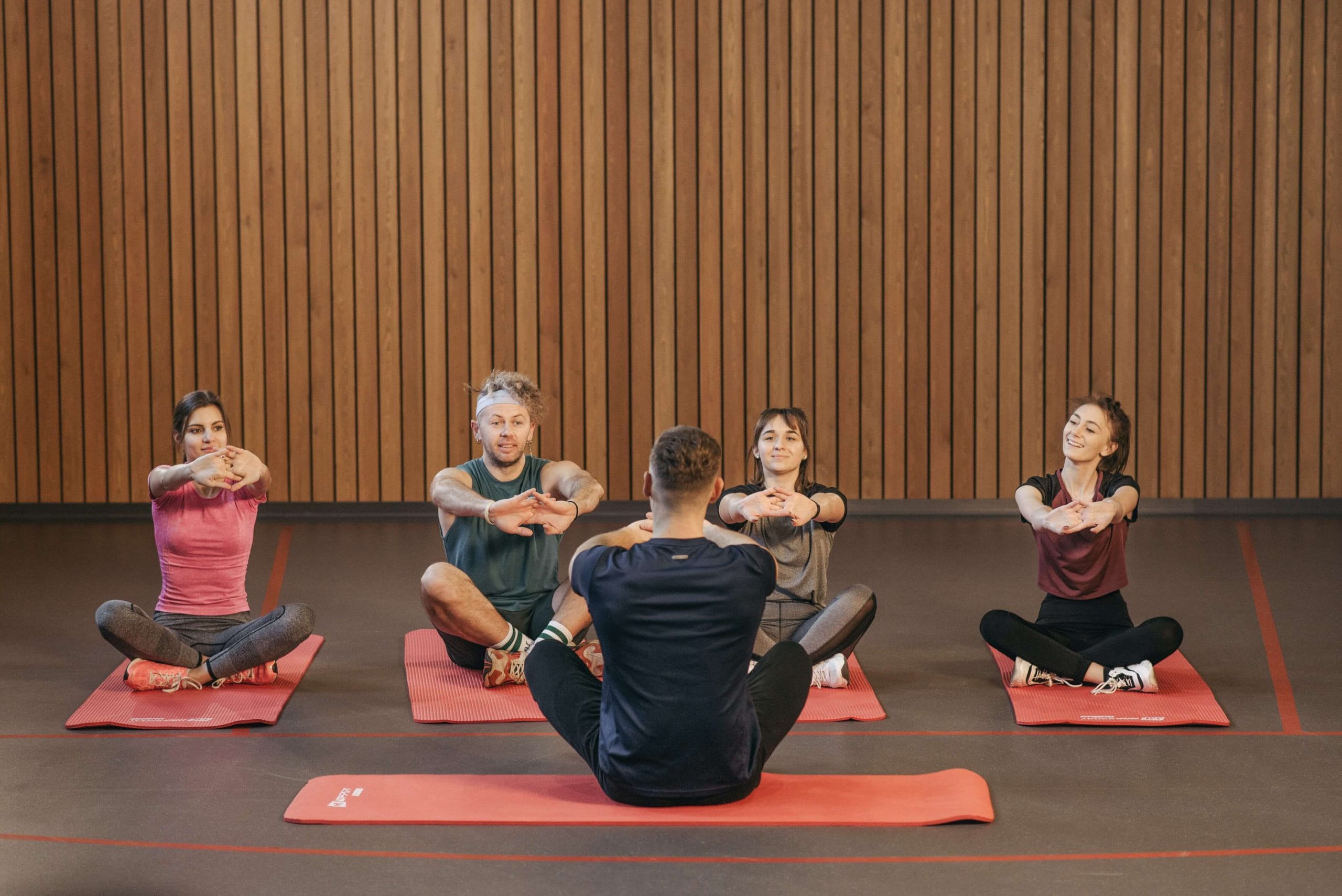 Market Your Yoga Studio With A Website Using OfferingTree
Juggling all the various facets of running a yoga business is far from easy. The marketing ideas covered in this article are simple but effective ways to help your business stand out against the rest. You don't need to do it all alone, though! Find out how OfferingTree can streamline your business processes, so you have more time to do what you love. We offer an all-in-one solution for client communication, managing memberships, payment collection, and more. Reach out today to start your free trial!