Save up to $240 with an annual plan
For individuals starting a new business or teaching part time
check Website & hosting
check Group class & event scheduling
check Appointments & private sessions
check Payment processing
check Memberships & packages
check Unlimited on-demand library
check Sell courses
check Marketing Automations (20 runs per month)
check Other core features (see below)

Email support
For individuals starting a new business or teaching part time
check Website & hosting
check Group class & event scheduling
check Appointments & private sessions
check Payment processing
check Memberships & Packages
check Unlimited on-demand library
check Sell courses
check Marketing Automations (20 runs per month)
check Other core features (see below)

Email support
For individuals looking to grow a sustainable wellness business so they can do it for a living
Everything in Essentials, plus...

check Text messages
check Automatic waitlists
check Charge sales tax
check Client payment plans
check Client custom fields
check Register family & friends
check Marketing Automations (75 runs per month)

Email support + Office hours
For individuals looking to grow a sustainable wellness business so they can do it for a living
Everything in Essentials, plus...

check Text messages
check Automatic waitlists
check Charge sales tax
check Client payment plans
check Client custom fields
check Register family & friends
check Marketing Automations (75 runs per month)

Email support + Office hours
For boutique studios with a small team
Everything in Pro, plus...

check 3 staff members
check Hardware credit card reader integration
check Payroll reporting
check Advanced reporting
check Marketing Automations (250 runs per month)

Email, Office hours & one on one support
For boutique studios with a small team
Everything in Pro, plus...

check 3 staff members
check Hardware credit card reader integration
check Payroll reporting
check Advanced reporting
check Marketing Automations (250 runs per month)

Email, Office hours & one on one support
For all studios and any team size
Everything in Pro, plus...

check Unlimited staff members
check Hardware credit card reader integration
check Payroll reporting
check Advanced reporting
check Unlimited Marketing Automations

One on one onboarding & support
For all studios and any size teams
Everything in Pro, plus...

check Unlimited staff members
check Credit card reader integration
check Payroll reporting
check Advanced reporting
check Unlimited Marketing Automations

One on one onboarding & support
group class & event scheduling
appointments & private sessions
unlimited on-demand library
unlimited contacts & emails
reports, insights & analytics
package & membership upsells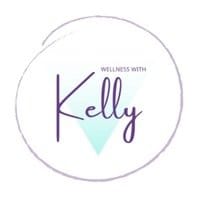 "You have created a beautifully streamlined service, and I am so grateful!"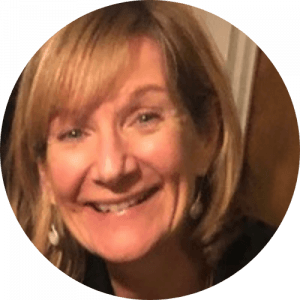 "You make a seemingly difficult process VERY manageable."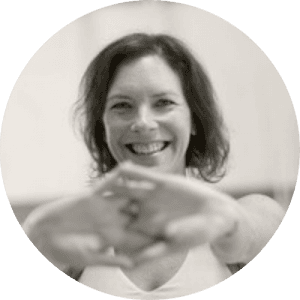 "OfferingTree has enabled us to make a remarkably smooth transition to operating as a virtual studio."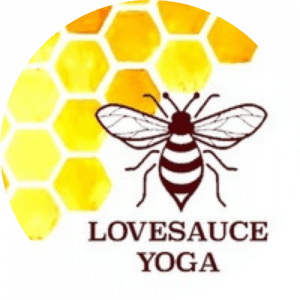 "I really appreciate the integrated payment processing, scheduling, offerings, email marketing, and ease of use!"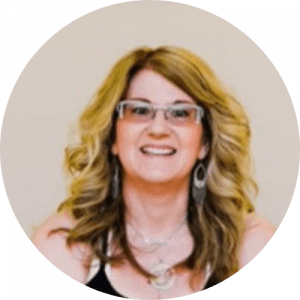 "Really impressed with the friendly platform you've created for non-techies like me!"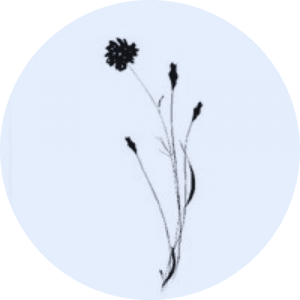 "I love how everything is in one spot!"
Frequently Asked Questions from Yoga Professionals
Don't see your question below?
What is OfferingTree?
OfferingTree is a "business in a box" solution that lets you schedule online or in-person events and 1-on-1 appointments, take payments / subscriptions / memberships, sell or rent on-demand videos and digital courses and manage all of your client communications (e.g., newsletter, automated messages, text and email reminders). Unlike others, OfferingTree is truly an all-in-one solution because you can even host and build your website with us. Of course, you can also embed OfferingTree into your existing website if you prefer.
Can I use OfferingTree with my existing website?
Absolutely! Our most popular features can be embedded directly into your existing website with a simple line of code. If you want to use OfferingTree for scheduling, registration, payments, membership and package management, or running your digital store we can help. The embed code we give you works with all popular website providers. If you have specific questions, please reach out to
[email protected]
Can I sell or rent videos / recordings / courses?
Yes. You can sell or rent a single video, entire video libraries and even on-demand courses. Organize them in categories, add tags and even put them into memberships, subscriptions and packages. OfferingTree hosts your videos and there is no storage limit.
Do you provide a website?
Yes! OfferingTree includes website hosting, design templates and a powerful website building tool so you can create a beautiful website that looks great on any computer, tablet or smartphone. Many of our competitors only provide you with limited landing page options, which is not the same as providing a true website builder.
What fees do you charge?
OfferingTree charges a monthly subscription fee (see our pricing above) and our lowest cost plan includes a small transaction fee that we let you absorb or pass along to your clients (see our pricing above) -- other companies don't always give you this choice and add on extra transaction fees! If you buy or transfer a custom domain, then we charge you a one-time fee of $15, which is what it costs us to buy or transfer the domain for you.
Do you integrate with Zoom?
Yes! We have a direct integration with Zoom so that when you create an event in OfferingTree it automatically shows up in your "Meetings" tab in Zoom with the correct date, time and other settings that you chose. No more copying and pasting Zoom links! Each event gets its own unique Zoom link and you can even set the date, time, personal message and any optional attachments you want to send to clients with the event zoom link.
Can I use something other than Zoom?
Yes! You can use whatever video conference service you want (e.g., WebEx, Microsoft Teams, Google Meets, Jitsi).
Can you do donation-based and sliding scale pricing?
Yes, we support donation-based and sliding scale pricing. You can even set donation minimums and allow clients to choose their own price within a range.
Why use OfferingTree? How are you different?
Unlike other companies, OfferingTree is specifically designed for health and wellness professionals who don't want the hassles of learning technology or managing tons of logistics. You can be up and running in 30 minutes or less. OfferingTree is a "business in a box" solution so you don't need to manage plugins or mess with code. We're also a benefit corporation that actively supports wellness access and education
Do you offer support?
We provide a variety of support from real human beings. We provide email support and an active user community where you can ask questions. By request, we can arrange video or phone calls. We also provide education and training with free monthly webinars. OfferingTree includes tutorial videos for all of our features and an online Q&A forum. To get the fastest support, simply click the "Help" button
Do you allow waivers?
Yes! We support custom waivers so you can ensure that all of your clients agree to your policies and terms when registering for your events or accessing your digital content.
Will I get my own domain name? What if I have an existing domain?
Yes! When creating your account, you'll be asked to choose an option for your website address. Pick the "Use a domain you've already purchased" option and we'll get in touch with you on how we can use that domain for your OfferingTree site.
If you already have a site you like and you just want to use OfferingTree functionality on your existing site we can do that too! Most of our popular features can be embedded right in your existing site!
Don't already own your own domain. No problem! You can purchase one during the signup process.
What happens if I cancel my subscription?
If you cancel a monthly paid plan, we'll stop all future billing. You can use all of the monthly plan's features until the end of that month. Please note that we do not issue refunds for any of our monthly paid plans.
If you cancel an annual paid plan, we'll stop all future billing. You can use all of the annual plan's features until the end of your current annual bill cycle. If you cancel an annual plan within the first 14 calendar days of your credit card being charged the annual fee, then you can request a refund from us with no questions asked.
If you purchased or transferred a domain to us, we're happy to transfer the domain back to you so you can use it however you wish.
If you have any additional questions / concerns or just wish to connect with us, please email us at [email protected].