OfferingTree:
The Best Wix Alternative for Wellness Owners
OfferingTree is the perfect alternative to Wix for independent wellness businesses. Our platform is tailor-made to include the unique features your business needs.
"So grateful for OfferingTree. I'm happy to be a part of this community and to create my website with you. Thank you for all you do and for having this amazing all-inclusive platform for Yoga Teachers and Wellness Professionals." – Tammy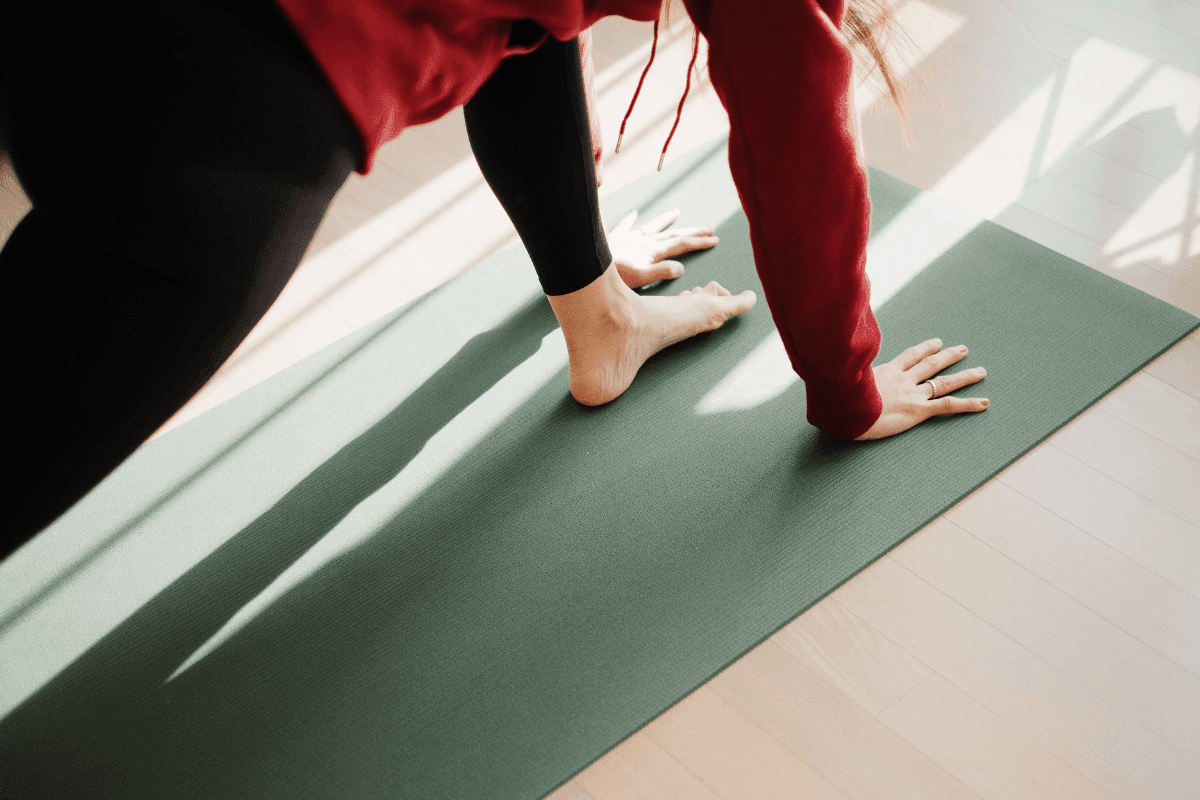 Common Problems With Wix for Wellness Professionals
As a wellness professional, your website must look great and support your business. Wix may seem like a quick solution, but as you compare it to options, you may find limitations. For example, Wix can't host your website on its own, but, most importantly, it's simply not designed to support the unique needs of a business like yours.
Common problems wellness professionals find with Wix include:
Lack of advanced SEO features
Storage limits
Doesn't have all the features wellness businesses need
Slow help response time
OfferingTree Is Built By Wellness Business Folks For Wellness Businesses
Looking to break free from Wix's limitations? OfferingTree is the ultimate alternative for wellness business owners. Tailor-made for the industry by wellness experts, it's a flexible and customizable platform designed specifically for you. Say goodbye to time wasted and hello to business growth and client satisfaction. With OfferingTree, you get it all:
SEO done for you. Effortlessly optimize your website and climb search rankings. Say hello to increased visibility and a steady flow of organic traffic.
Storage space that won't limit progress. We offer ample storage capacity and unlimited pages, ensuring you never have to compromise.
Quick response to support needs. Our dedicated team of real humans is always ready to assist you, not put you on hold. Get quick answers and solutions.
Website analytics made simple. Get clear reports focused on what matters to your wellness business without unnecessary or irrelevant metrics.
How OfferingTree Compares to Wix
| | | |
| --- | --- | --- |
| Features | OfferingTree Essentials | Wix Business Unlimited  |
| Price | $26/mo | $32/mo |
| Free Trial | 14 Days | 14-Day Window Refunded |
| Storage Space | Unlimited | 100 GB |
| Customized Reports | Included | Not Included |
| Memberships & Packages | Included | Included |
| Migration | Included | No/Not Included |
Serve Your Fitness Industry With Our Solutions
Tired of Wix competitors that fall short? OfferingTree is the game-changer for fitness industries. Yoga studios, Pilates instructors, personal trainers, and nutritionists—our platform is designed just for you. Customize your website to embody your brand and elevate client experiences.
Our partnerships in the wellness space mean access to cutting-edge resources.
With OfferingTree, you become part of a community of like-minded professionals. Harness powerful tools and stand out from competitors using Wix or any other platform.

Simple Payments. No Surprises.
Make getting paid a breeze. With OfferingTree, all our features have payment processing integrated. This ensures a simple experience for accepting one-time or recurring payments. Our system is fast, reliable, and transparent, leaving no room for hidden fees or tricks. Say farewell to juggling many payment systems and welcome the hassle-free simplicity of OfferingTree.
"OfferingTree is a company that provides not only website hosting, but every aspect of business that you could possibly want when you're first starting out, all in one little cute bundle of joy at an affordable price." – Amanda
Free Data Migration, Onboarding & Continuous Support
Smooth transition guaranteed. We'll handle the free migration of your data, client info, packages, and memberships to OfferingTree. Together, we'll customize everything to match your preferences before launching your business on our platform. And guess what? Our friendly support team is ready to assist you anytime with their expertise and guidance.
"You all are easy to reach and very responsive – so different from other providers." – Wendy
Spend Energy On Your Clients & Students
Focus on your clients and students. With OfferingTree, streamline your workflow and effortlessly manage your business. Let us handle payment, appointments, and marketing. Spend your time on what matters most: teaching and guiding. Thrive with OfferingTree.
"I just want to say thank you so much for this amazing website builder not only has it uplifted my confidence as an online yoga teacher but it has helped me to find my niche in the yoga teaching world and connect with students." – Crissane
Make Your Brand Front And Center
Put your brand in the spotlight. With OfferingTree, effortlessly customize your website's branding to match your unique style. You have the option to remove OfferingTree branding and display your own logo for a professional, personalized touch. Stand out, increase brand recognition, and watch your business soar with OfferingTree.
"[OfferingTree] is the best platform ever — it works so well for my business. Designing it was seamless! I don't have experience with web design… but it was very intuitive & simple to use." – TK
Amazing! ☺Ease of use and cost were the two factors that brought and kept me as a user beyond the free trial. ☹I want to be able to add additional clients to a class with the same email. I've reached out twice since they said in December it's happening but I've yet to hear more.
A big help for a busy practitioner. ☺The ease of use. The cost is not prohibitive. I have tried a lot of different booking platforms. This one is the best m. ☹Not much to report. Wish I had more time to play with my site
Great Find Experience so far is good. I've used PunchPass in the past and find the speed in answering queries much faster on OfferingTree. ☺Offering tree was enthusiastically recommended by a colleague. We found it relatively easy to set up the website, particularly with [sensitive content hidden] videos. Still relatively new to the platform but love it so far. ☹All the marketing advice we've seen is to use lead magnets. Have not found OfferingTree particularly good here. You need to find work arounds like ConvertKit. This would be one thing I'd recommend improving.Also the stock photos are poor, especially the default photo. These could easily be improved to offer attractive royalty free photos for yoga.
Shannon C.
March 9, 2023.
I tell yoga teachers about OfferingTree so often because I love it. OfferingTree is a company that cares about me as an entrepreneur as well as the people I work for and they share the same values that I have. They are amazing to work with. When I have any issues they are quick to help me out. They have fantastic videos and resources to guide me when I have questions. I really love that they also have a Facebook group where other OfferingTree users are quick to help me out with questions. ☺OfferingTree makes everything automated for both my online yoga business along with my podcast bookings. I love that I can just send a link to someone and they can book and then everything is automatic. Zoom integration, payments, email and text reminders, waiver forms, fee calculations. I especially love that OfferingTree is a company that is listening to it's users and adding features based on that feedback. ☹I wish that my email list with Active Campaign would talk to OfferingTree, but I think that might be a feature they are working on.
Offering Tree is easy to set up and use I am very happy so far. It was easy to get started and easy to schedule and customize classes. ☺How easy it is to use. It helps me to not over complicate things. ☹I would like to set up more email automations and have the ability to add an order bump or upsell to a store sale.
SuryaAdi H.
March 9, 2023.
offering tree rocks The fact that I don not have to send out invitations to registered students or register them at all. Anyone can access the website and book, pay for and then attend a class without me doing anything except show up to teach the class.I have run into various problems and the staff have been =very helpful in correcting my mistakes or misconceptions until it was resolved. ☺I like that it is very user friendly. Though I am a rank beginner, I was able to create a website and and get it up and running. I can always go back and tweak it as I learn more. ☹There was lots of confusion when I first started. But this was mainly my own inexperience, not really a problem with the OT.
Barbara K.
March 9, 2023.
Love Offering Tree Im very happy particularly with the help I get from the company whenever I need it. Very responsive. ☺I love the company values, ease of use and cost. They have been a wonderful addition to my business for the last few years. ☹Nothing. Perfect in every way. I appreciate that they try to address problems quickly and are always upgrading
Everything in one place ☺I appreciate that they're always making improvements. I've been with OT for over 3 years and it's amazing what they've done during that time. They've even made some improvements based on some of my recommendations which has been really cool. Customer services is responsive, ease of use makes it a positive experience. ☹I'd like to see some of the email marketing and also financial tracking components improve.
Jessica P.
March 9, 2023.
Fabulous for Health and wellness Fabulous ☺Fairly easy to use. Has All the features I needed so I didn't have to link a million different things! ☹You need to have some type of technical knowledge to make the site look nice
Laurabeth P.
March 9, 2023.
Amazing experience! Excellent! ☺Ease of use and internal link to Stripe payments. ☹Adding another teacher to the site is much more expensive. I run a small independent business and don't have a full roster of teachers and classes year round so paying for the business feature is a bit pricy for my overall revenue.
Get Started with OfferingTree, The Best Wix Alternative
Are you ready to take your wellness business to the next level? Look no further than OfferingTree – a website builder better than Wix for wellness business owners. Our platform is designed specifically for wellness professionals like you, with all the features you need to create a beautiful, functional, and user-friendly website that will help you grow your business.
Don't wait – get started with OfferingTree today! Our team is here to answer your questions and help you get the most out of our platform. Whether you're just getting started or looking to take your business to the next level, we're here to support you every step of the way.