Revolutionize Your Intro Offers: Automation & Expert Strategies with Michael Jay
Do you have an irresistible intro offer that converts new students into regular paying clients?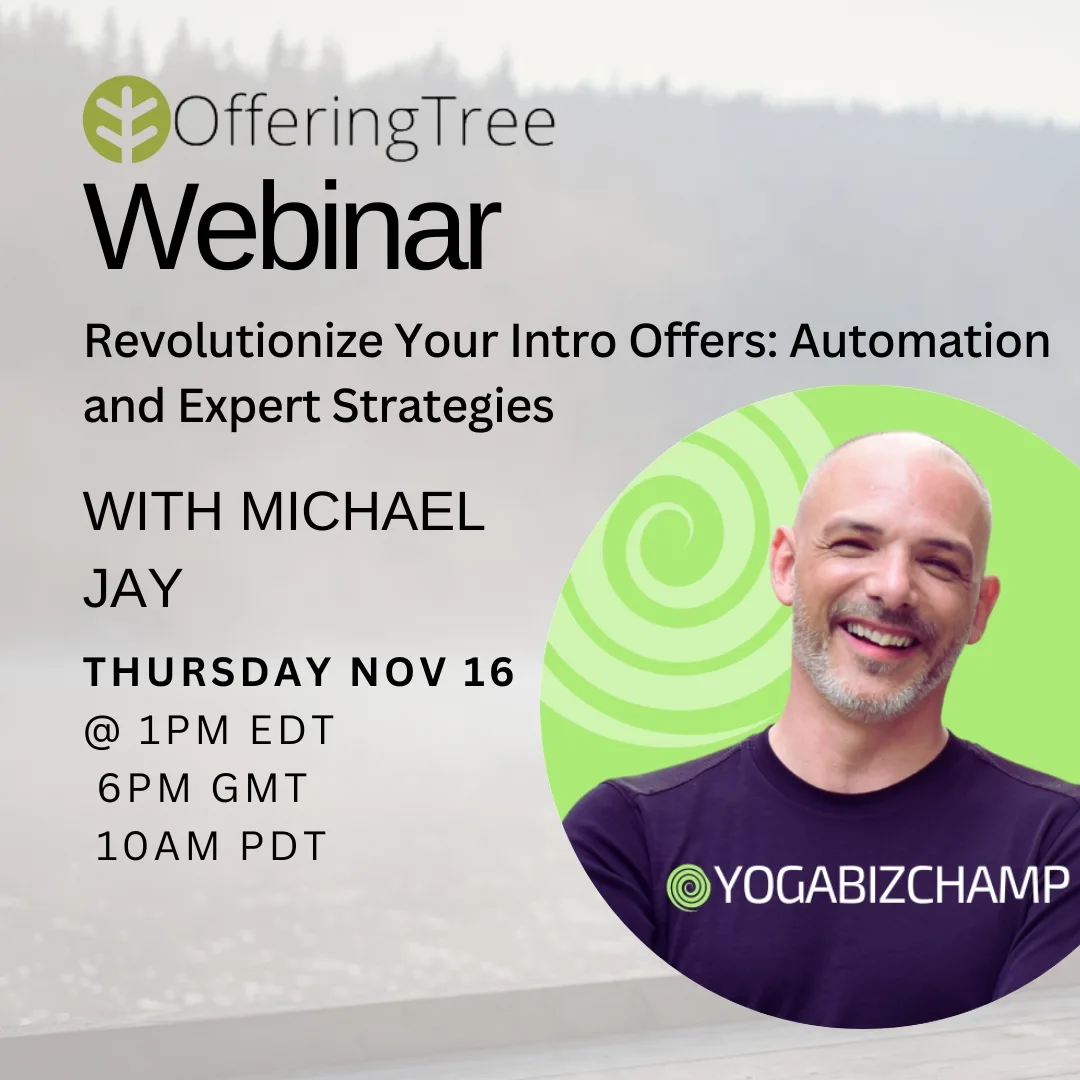 Whether you are a solopreneur teaching a couple of weekly classes or a multi-location studio owner, the intro offer and follow-up with new clients are key to your business growth.
Join us in this webinar with renowned business consultant Michael Jay to learn his strategies and recommendations for creating intro offers that will convert.
Michael Jay of Yoga Biz Champ is your go-to yoga business consultant on a mission to help yoga studios truly thrive. With his background as a yoga teacher, former studio owner, and marketing aficionado, he's got the inside scoop on what it takes to make your yoga venture soar.
Catch his podcast 'Yoga Biz Camp,' where he chats with industry leaders and inspiring yoga studio owners to uncover nuggets of wisdom to elevate your own yoga biz game.
Learn more about Michael Jay's results-driven philosophy & yoga business consulting services at www.yogabizchamp.com and follow him on Instagram @yogabizchamp.