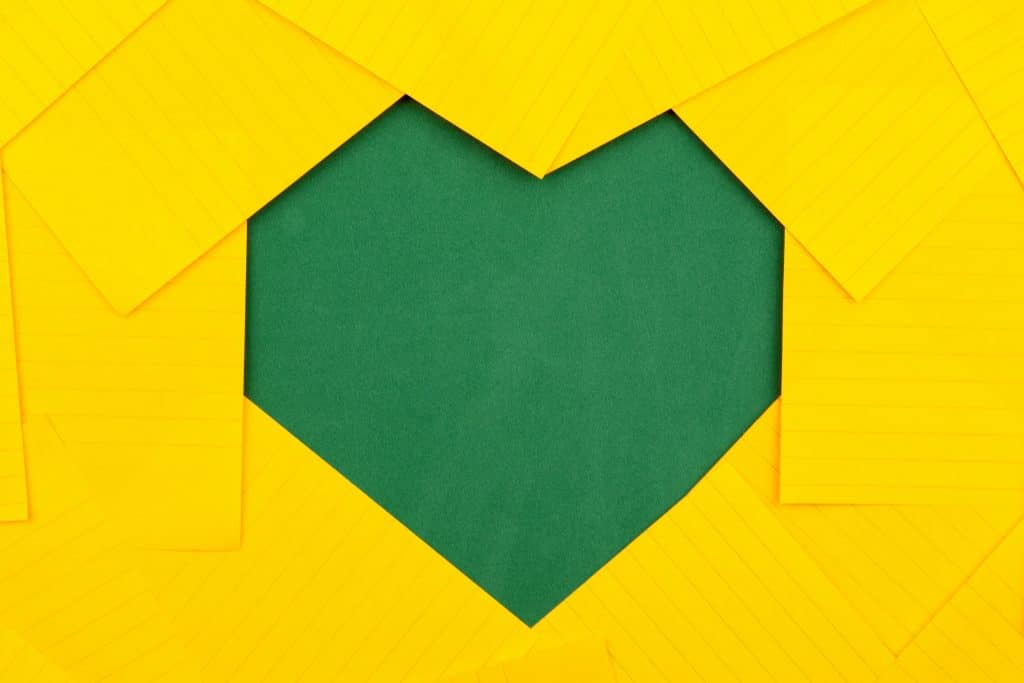 Every now and then an email lands in our inbox that draws us in; we read it, love it, maybe even share it. So what's the trick to writing emails with such meaningful content?
Landing in an inbox is a direct and powerful way to connect to your subscribers, but knowing what to say and how to say it can feel like a challenge. Whether you are a regular newsletter sender or a 'send-when-there-is-news' type of business, email is a great way to communicate if it is used effectively, but with growing competition for space in a subscriber's inbox, standing out can be a struggle all of its own.
How to Market with Emails
1. Choose the Best Email Platform
If you choose an external email provider, there are lots of platforms out there with similar services – a basic, free package for a small straightforward subscriber list, or paid options for more complex services. And most platforms, including your OfferingTree emails, have in-built basic marketing tools to help you easily create an email template, so you don't need graphic design experience to create something beautiful.
2. Keep Contact Information Safe
Having access to a subscriber's email address is a privilege – they have trusted you and your business to contact them in acceptable ways. Here are some tips to keep in mind:
Sending emails too often might feel like spam to your subscribers, and can be a slippery slope to an unsubscribe.
If a user unsubscribes, be sure the person's information is removed from all of your lists.
Never, ever, sell or loan your email list to anyone for any reason. Perhaps you have the legal right to do so, depending on the terms of the agreement, but sharing their information is a breach of their trust in you and will reflect badly on your business.
Every email you send should enhance the relationship with your subscribers. If you have any doubts that the email you are about to send does not, listen to your gut and hold off on the send button until it feels right!
3. Designing Your Email
Be attentive to your branding, it is important to have a logo, color palette and type font that represents your brand, and try to use these in all your marketing content, and choose images that compliment the style and colours.
Research shows better click-through rates with emails that have less images and more text; a 80% text to 20% image ratio is often recommended so it might be wise to save time on numerous images and focus on compelling text. If you prefer to use text-based emails without images, you can still experiment with different text sizes, shorter paragraphs and using bold or italicized text to make the words feel more conversational.
4. Writing Engaging Emails
Content can feel like the most challenging part of constructing your email; here is where the pressure lies to create something interesting, relevant and readable. Try these tips to make the process easier:
– Plan in advance – using time-blocking techniques to lay out content in advance based around your upcoming events/ important calendar dates can be a huge time and stress saver. If you can, try to set aside time regularly to consider topics that might be of interest to your audience.
– Take notes of your ideas. Be ready to make a note of anything that occurs to you throughout your day that you could use as content; you might try carrying a notebook, using the Notes app on your phone or even record the idea in your voice memo app. Once you get in the habit of noticing and recording content ideas, it creates more and more ideas.
– Use a good subject line. Keep this short and sweet, using emojis if appropriate. Often, using an intriguing subject line is a good trick to get the email opened but beware – if your content is disappointing your audience might feel tricked or spammed, and your future open rates will be affected. Also, avoid using words like 'sale', 'special' and other promotional terms as these tend to grab the attention of spam filters.
– Always include a Call to Action so your users can purchase/sign up to what you have going on right now. Your audience is unlikely to search for the correct link if they don't see it, so utilize your moment in their attention wisely. try to use only ONE call to action – one choice, one decision to make – per email.
– Checking your spelling and grammar is every bit as important as good branding, especially if spelling is not your strong point. If you can, get another set of eyes on your words to spot any errors, or if no-one is available to help, Grammarly is a great free site that can check spelling, grammar and even the tone of your content.
5. Personalizing Your Email
Great emails are meaningful to the reader, and there is a quick and easy way to ensure you can personalize your email list – segmentation. Also known as tagging, there are a myriad of different ways you can divide your audience into segments and send them emails that you know they will be interested in, without the emails that are not relevant.
A good trick for time-saving is to tag clients as you import them into your email list, or set time aside regularly to pop into your list and review if your tags are working properly. Hitting the spot with content to the right audience creates success.
6. Craft A Regular Newsletter
Newsletters can be a great way to stay in touch with your broader audience, showcasing all your offerings. If you write a regular blog, sending a monthly email recapping on your posts can be a great way to keep in touch with your audience and drive traffic back to your website.
Try using an email subject line that indicates it is an update or newsletter so your audience knows right away that the email is longer, and they can put aside some time to read it when they are ready.
7. Test Before You Send!
Always test your email to achieve the perfect final version. Most platforms offer a test email option because, oftentimes, we see the email in its final format and suddenly spot glaring errors. Knowing exactly what it will look like when it lands in an inbox is paramount to making that great impression on your audience.
And don't forget to check how your email looks on different screens and devices. Most emails are opened on mobile devices so if the content is lengthy and necessitates a lot of scrolling, most subscribers won't read to the end of the email. An important note to keep in mind!
8. Send it From a Human
Which email address you send your emails from matters. Firstly, many info@ emails get marked as junk so might not even land in an inbox. For those that do get to the inbox, a real email address with a human name is much more personal.
Being in an inbox is your chance to make that connection so allow it to be personal and let your audience know that you are on the other side of the email and ready to connect with them.
9. Keep an Eye on Your Stats
Email providers have various stats available to you for a reason – they are an important indicator of the success of your email campaign. Initially, you might find yourself peeking at these numbers through your fingers with fear, but the more accustomed you get to reading them, the more you will be able to process them efficiently without taking them personally.
Open rates are a good indicator of how your email is initially landing with your audience, but the click-through rate is a more important factor to assess whether your emails are actually driving your business forward. When you notice the regular patterns in these numbers you can identify what hit the mark with your subscribers so pay attention to which content/subject line/time of day seemed to work well and keep on testing it out.
10. Don't Fear the Unsubscribe
Much like worrying about Instagram followers, an over-focus on subscriber numbers does nothing to improve your business, but plenty to undermine your confidence.
There can be lots of reasons that users unsubscribe and those reasons might have nothing to do with you – moving away, losing their job, losing their insurance provision, becoming injured – but ultimately if the person drops off your email list, they weren't going to be a regular client, so your voice is better broadcast to those that are interested. We can't appeal to all the people, all the time, and that too is actually ok.
Final note – be patient. Building your email list, gaining a solid following and nurturing those clients that love what you offer – all of these things can take time. There are ways you can boost your subscriber list, such as creating a lead magnet and running a challenge which are both awesome ways to stay connected to your clients, and spread the word about your offerings too.
But ultimately, focusing too hard on the numbers of subscribers is a fool's errand – as long as you produce content that resonates with your audience, and your subscribers are happy, they will connect with you and share your message with those around them, and your organic growth will follow suit.
Your OfferingTree site has email marketing built into it so that you can schedule emails, contact your roster of clients and do all the things you need to do to build a strong email presence (including linking to your blog!). We're here to answer your questions at hello@offeringtree.com.