Teaching yoga may seem relatively easy, but there is much more going on behind the scenes than the average person might realize. Coming up with strong sequences for classes and making adjustments on the fly while maintaining a calm presence is no easy feat. 
Regardless of whether you are teaching in a studio or online, how to be a yoga instructor with a lasting impact on your students can be the difference in the success of your yoga classes. Yoga class management is often overlooked, but with a few simple tips and tricks, your classes will be taken to the next level.
Start your journey in teaching yoga by creating a website using OfferingTree's All-in-One Yoga Business Software that you can use to manage your schedule, teach yoga, and a whole lot more.
Tips on How to be a Good Yoga Instructor
Step one for how to be a good yoga teacher is to have a genuine understanding and love for yoga and mindfulness and sharing them with others. Your passion for yoga will shine through in your classes and hopefully inspire your students.
You have options when it comes to how and where to teach yoga, and most studios will have the supplies you'll need to teach. Choosing the right Yoga Teacher Training (YTT) for you will help to set you apart as an instructor. Some studios require your Yoga Teacher Training to be certified via an organization such as the Yoga Alliance – it is worth looking into this when you choose your YTT if you think it might be a factor in your teaching journey. Once qualified, you might also need yoga teacher insurance – most studios require this in place along with your certifications.
Whether you are wondering how to teach yoga to beginners or just need some technical guidance to take your classes to an online format, we'll cover yoga teacher tips to help you grow as a teacher.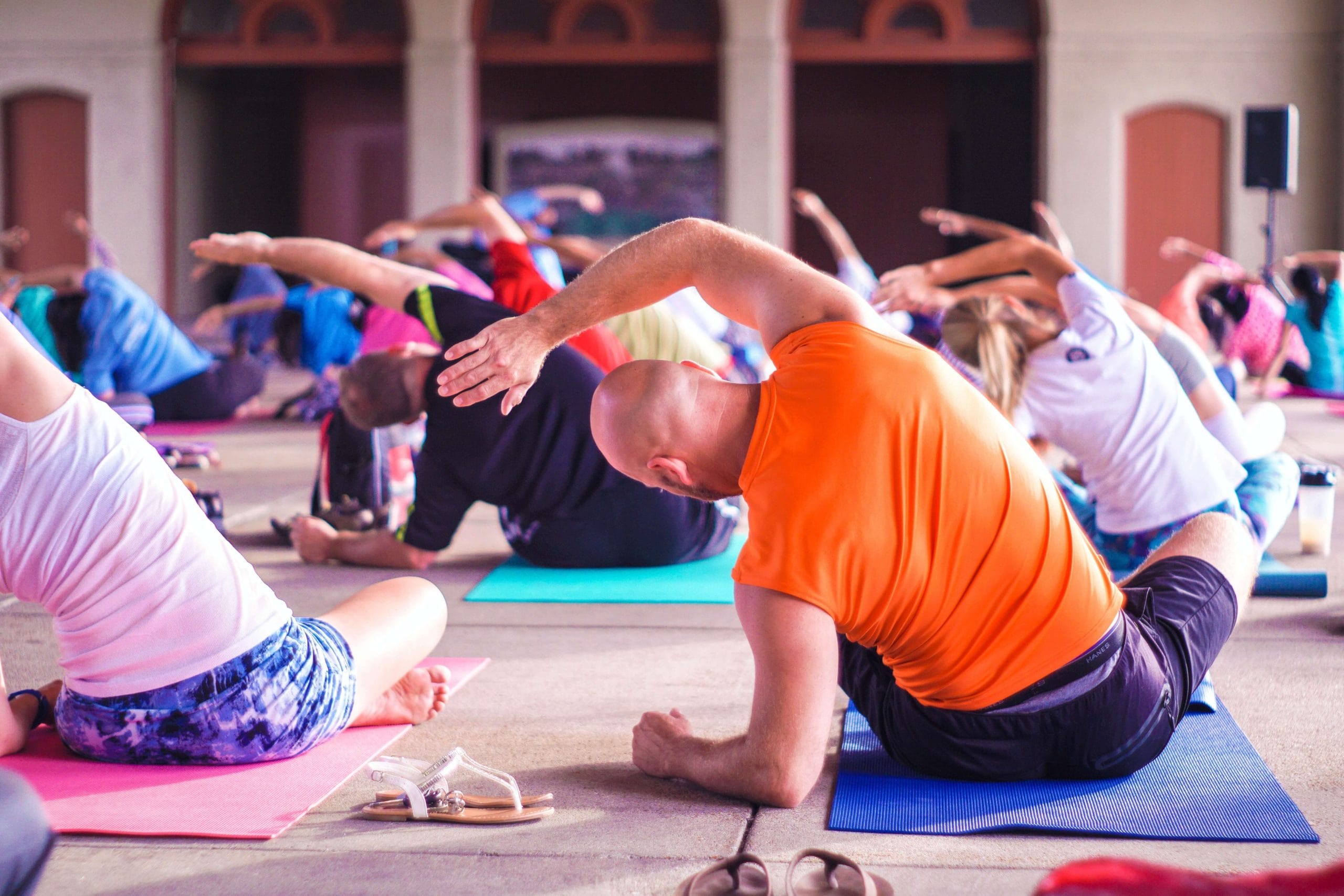 Create an Inclusive Environment
Yoga can be intimidating for first-timers, and the image of bendy yogis in pretzel postures can put off many newbies, so creating an inclusive environment for everyone – and every body type – is key. You may have beginners, a student with an injury, older yogis, or a pregnant person in your class, and they should all feel equally welcome and supported. A simple smile and greeting to each student can go a long way in creating a safe space and building a yoga community.
Throughout class, be sure your students know that any modifications or breaks are acceptable. Encourage students to listen to their bodies and do what is best for them. Our differences are what make us unique and are worth celebrating.
Cue the Poses in Detail
One of the best tips for new yoga teachers is to practice your communication skills. In yoga, using descriptive cues to help your students find a pose that feels right in their own bodies helps your students enjoy the pose, feel accomplished, and see progress as they return to your classes time and again. Good cues also help your students to be fully engaged and get the most out of your class while building connections with you and others, which adds to your success as a yoga teacher.
As you gain experience as a yoga teacher, your skills in cueing your poses and sequences will naturally flourish. Think about your cues and sequences as if you were a beginner and learning for the first time. Keep it simple and clear, and don't let any mistakes in cueing throw you off track for the remainder of the class.
Including all of the 8 limbs of yoga in your teaching enables you to offer a greater depth and meaning to your classes and ensures that the yoga you are offering retains its cultural heritage. When you first start out as a teacher, you might find you lack confidence in sharing the wider scope of yoga philosophy, but with experience and deeper learning, this also becomes a natural part of your teaching.
It can influence how you want to open and end your classes and whether you include Sanskrit names of the asana. Asking students to set an intention during their practice, or sharing a verse with them for reflection at the end of the class, are also ways to develop a more meaningful relationship with their yoga practice.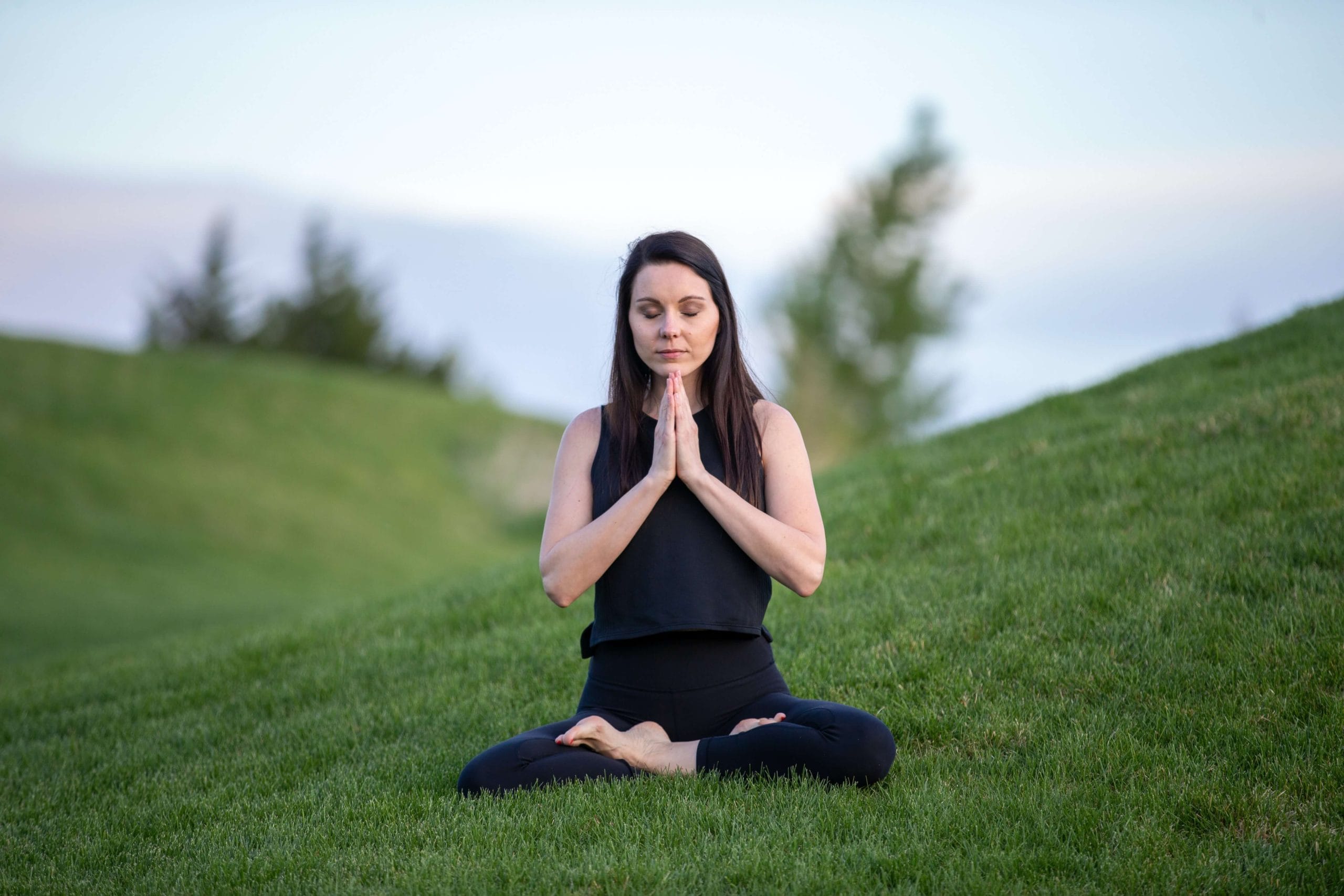 Teaching Pranayama (Breathing Techniques) 
Pranayama is an important limb of yoga and guiding your students through breathing practices throughout your class is an essential component in accessing the nervous system. Through Pranayama, students can strengthen the mind-body connection and deepen their practice.
Encourage your students to focus on their breath off the mat, too! Breath practices can help to regulate (or stimulate) the nervous system, and learning how to utilize the breath in daily life is another way that we bring yoga into our life each day, on and off the mat.
Watch a Demo of OfferingTree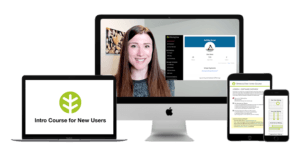 Curious about how OfferingTree's all-in-one platform can save you time and money? Watch a demo and get Ashley Hagen's free intro course!
Teaching to Different Skill Levels
How to teach a yoga class for beginners is obviously different from how you would approach teaching a class on advanced yoga postures, but for the majority of classes, you will need to accommodate all skill levels, which can be tricky. Think about how to explain yoga poses and sequences to your students so that they will be able to understand, no matter their skill level and experience with yoga. What makes a good yoga teacher is being able to meet every student where they are at.
Set up each pose with simple cues and easy transitions. If you want to offer advanced postures, always start with the basic posture and give one or two advanced options. Even your advanced students may not choose the most difficult option every time. Offer modifications and corrections when appropriate.
Learn more about OfferingTree's all-in-one yoga business software to help your business save time and money so you can focus on what matters.
Have a Good Quality Setup
One way to be a better yoga teacher and continue to improve is to look at your class space. If you are in the studio, you can add some plants or candles to make it a more peaceful atmosphere for your students. Is there distracting artwork on the walls or electrical cords that could be hidden? How can you engage the other senses for your students, like smell or touch? Consider adding essential oils to your practice or blankets for Shavasana.
Having a good-quality setup is just as important for online classes. Even though you might not be physically in a studio, you'll want the experience to be similar visually. Choose a calming filming spot and minimize any clutter in the background. You may even want to add candles or plants for a calming effect.
Thinking about starting a yoga studio of your own? Check out our Six Tips for Getting Started to set your business up for success. 
Play Music
You've probably heard of playing music in every discussion of how to teach yoga. That's because of just how much it adds to the ambiance and overall experience for your students. Being a yoga teacher also involves reading the room and the mood of your students. If you're teaching a power yoga class, you'll want the music to be much more upbeat than if you're teaching a gentle flow class. You may even consider varying the music type and volume throughout the class, especially during the final resting pose, Shavasana.
Musical instruments can be a fun way to distinguish yourself and your class. Singing bowls, drums, chimes, and gongs are all common instruments that can be incorporated into your yoga class to enhance meditation and the overall experience.
If you are teaching yoga online, be aware that playing music in your class may not be as easy or straightforward. Due to licensing issues, your options with music during live or recorded online classes are limited, even if you have a subscription service such as Spotify. Look for royalty-free music to avoid incurring huge fines or buying expensive master licenses for each song.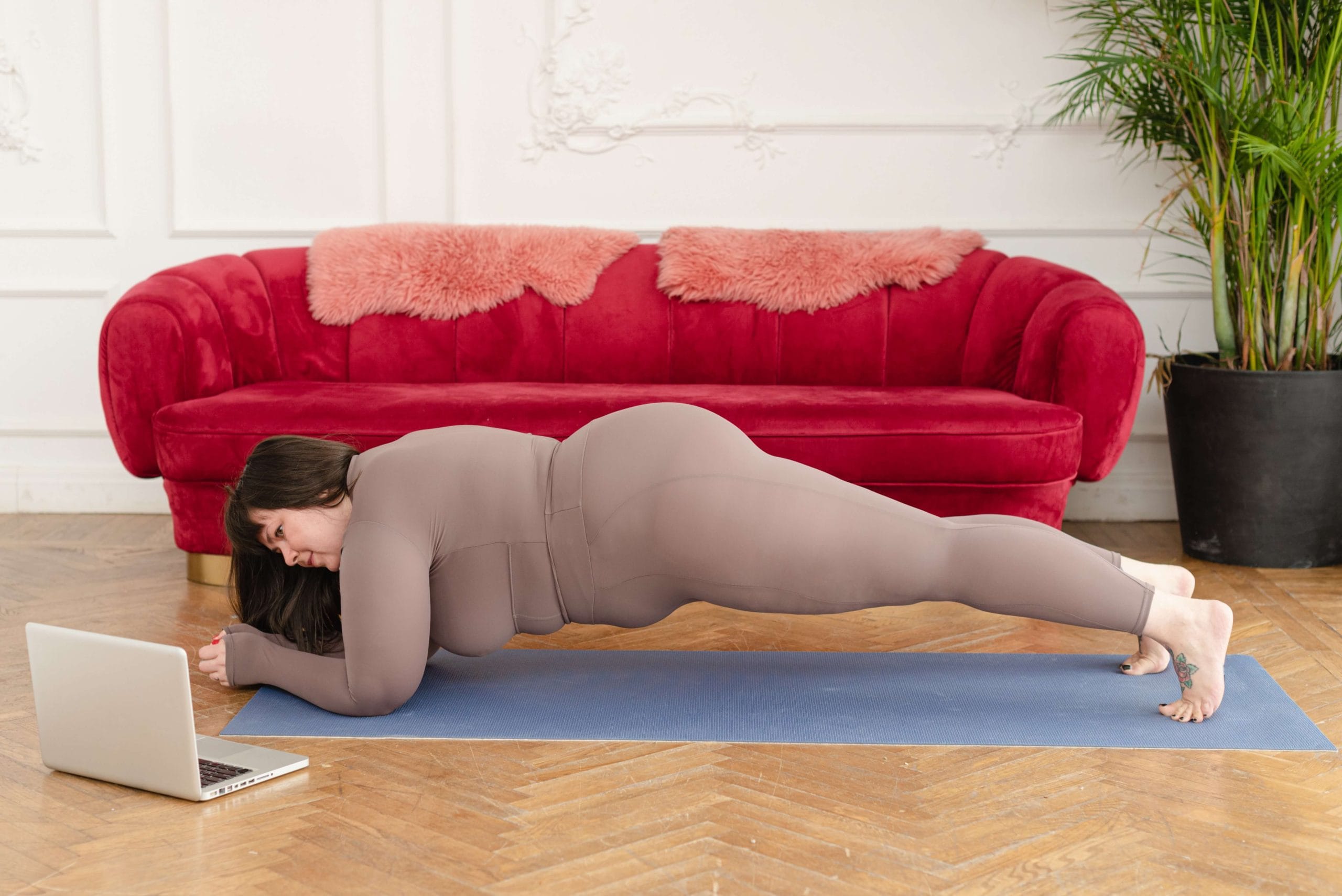 Take Advantage of Technology
How to teach a yoga class does involve a level of familiarity with technology. In the studio, you'll want to be comfortable utilizing the audio system for any music and the thermostat to regulate class temperature. In addition, having an all-in-one studio software that is easy to use will make booking and updating your class schedule a breeze.
Yoga teaching online opens up a whole new world of technology. You'll want to be sure you have a stable and strong internet connection to avoid any outages. Do your research on video conferencing software to ensure you are using the best option for your business and class type.
Invest in a good quality camera or phone for recording the class, and test it out beforehand to ensure the lighting is good in your filming spot. You don't need to be a filmmaker to make a high-quality online experience for your students. Taking these small steps and investing in your technology can significantly impact the success of your online yoga classes.
Expect the Unexpected 
How to be a successful yoga teacher involves flexibility, and not just the physical kind! Being a yoga teacher means you have to be ready and able to adapt to any surprises thrown your way. It could be in the form of an interruption like your music cutting out in the middle of class or a late student being disruptive while setting up their mat. Or it could be a question after class from a student that you aren't sure how to answer. So be prepared to do your best and go with the flow.
It's important to note that your students do not expect perfection, nor should you. When something unexpected arises, stay calm and try not to let it through your style of yoga off track for the rest of class. Your students will likely leave class focused on all the positivity and connection they have experienced and won't remember little details like technical issues. When in doubt, go with your instinct and show yourself grace.

Download our Ultimate Guide for Teaching Yoga Online to maximize your online yoga practice and grow your community.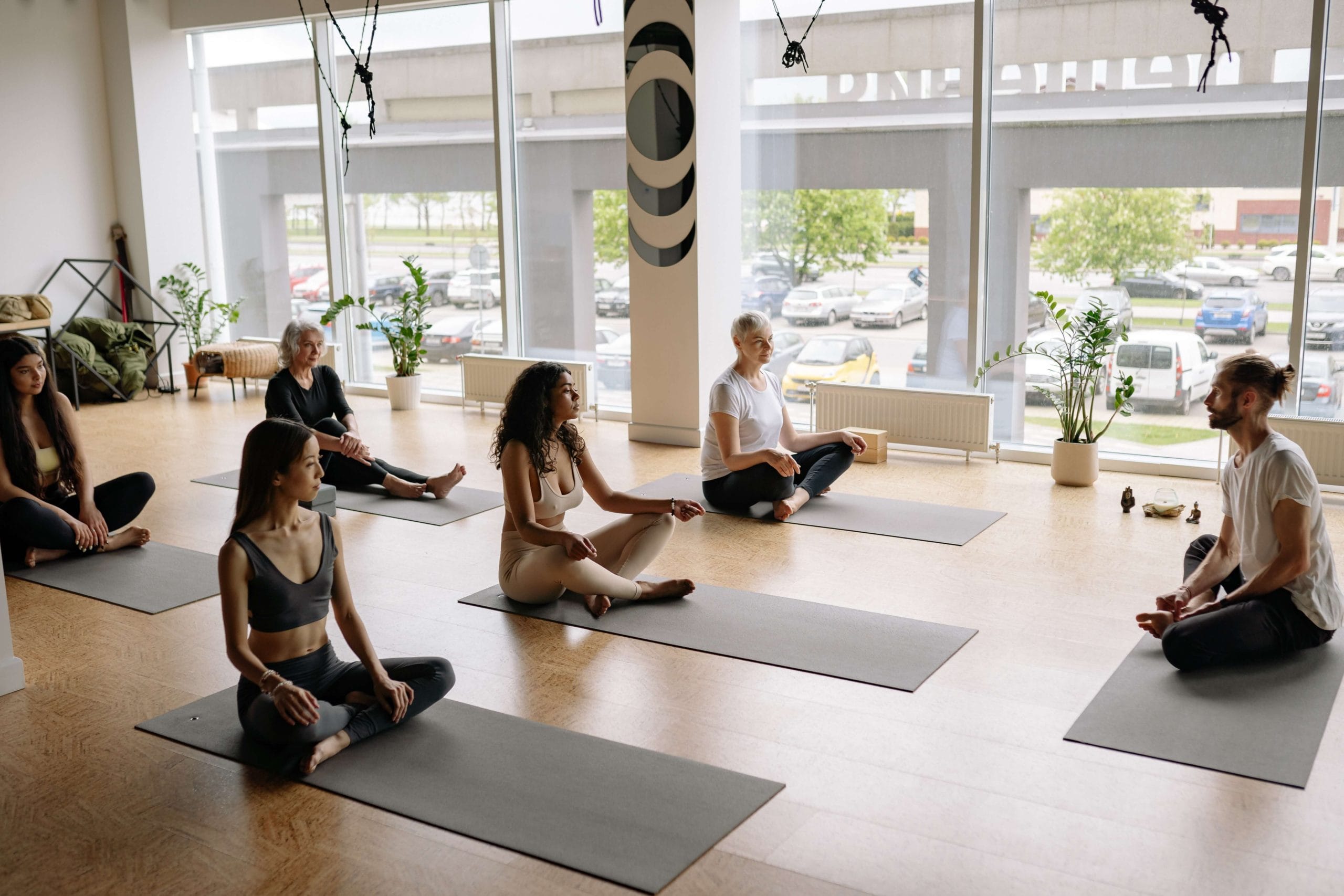 Teach Yoga Online Using OfferingTree
How to be a yoga teacher who is highly sought after comes down to going the extra mile for your students. Build a connection with each person who walks in the door, either in person or virtually, and create a welcome space. Take the time to ensure your studio and music match your class and that you've invested in the necessary technology. And always be prepared to handle any unexpected situations that arise. With these tips in mind, you'll be well on your way to building a strong community of yogis.
Read more yoga teaching tips on our blog and see for yourself how the all-in-one software from OfferingTree can streamline your business!