The right microphone for classes where you are moving around doing physical activity is key whether you are teaching online or in-person fitness classes. A good microphone has high-quality audio and stays in place to give you a large range of motion during class. 
Not all teachers require the exact same technical setup, and it largely varies depending on factors like your budget, audience, and class format. In this article, we'll help you consider the kind of microphone that will best serve you in delivering your classes or services. We'll review the top wireless microphone headsets for fitness instructors, the best web microphones for creating on-demand training videos, and more.
Grow your fitness instructor business by offering class packs and memberships with OfferingTree.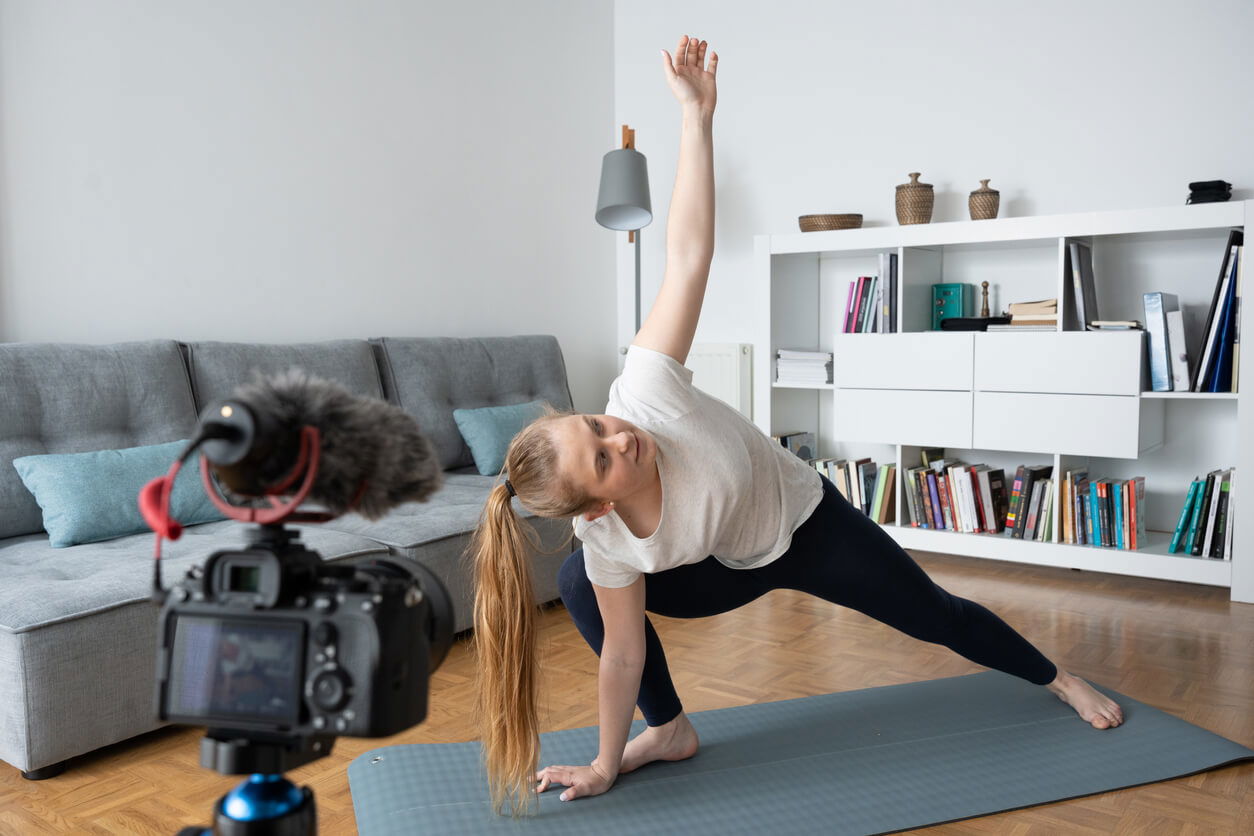 How to Choose a Teaching Microphone for Classes
A good-quality microphone can bring a high level of professionalism to your fitness classes. However, the quality of the microphone is not the only factor when determining the right fitness instructor microphone for you.
For example, you may choose a wireless microphone for exercise classes where you want to be able to move around a lot to demonstrate different poses or movements. If you are recording audio for virtual exercise videos, you may want online class setup equipment that is wired for better audio quality. Wired mic setups range from simple USB plug-ins to more complicated sound systems with speakers and amplifiers.
Choosing the best microphone for teaching requires considering each of the following factors: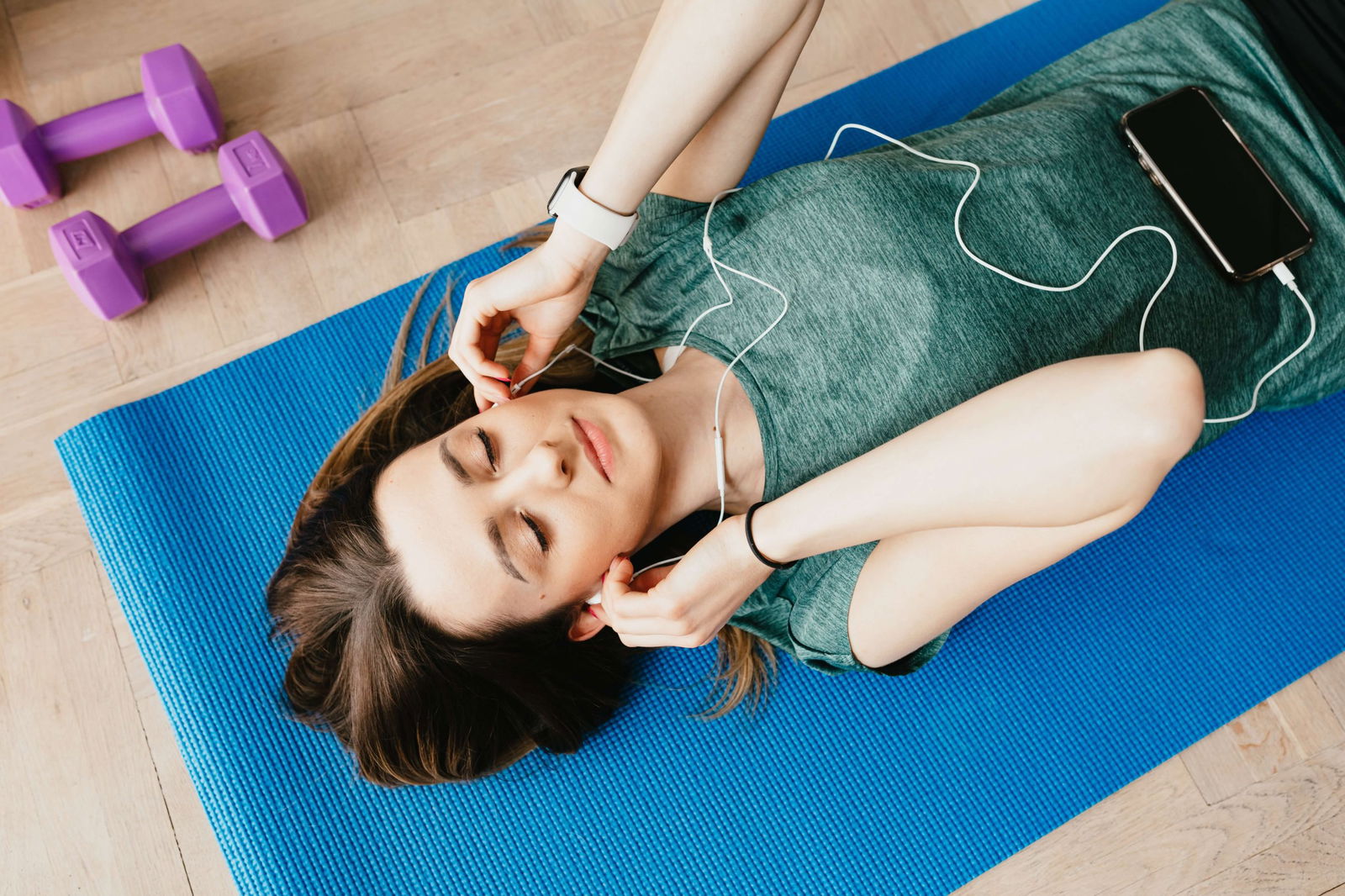 Audio Quality
You may be far away from the students in your fitness class, and it's vital that your students be able to hear you loud and clear. That's where a microphone comes in. For in-person classes, you may be in a large studio or warehouse space. For online classes, you may be far from the computer or camera you are using to record.
Look for a microphone that can pick up a high range of frequencies from a distance and maintain their sound quality. Your microphone will pair with your video conferencing system, and a premium microphone helps ensure there is no lag between audio and video.
Price
Let's be honest. For most of us, cost is a factor when making almost any purchase. Generally, brand names like Sony and Apple products will be more expensive than other microphones, but be careful not to assume that a higher price automatically means better quality. Always check the specifications on microphones when making cost comparisons. The best microphone for teachers is one that meets their needs without breaking the bank.
Fit and Comfort
You likely stay pretty active while teaching fitness classes, whether it's demonstrating an exercise or circling the room to adjust students' poses. That's why a wireless mic for fitness instructors is usually the best option. The wireless microphone should fit you comfortably and stay in place even while doing a handstand or a high-intensity workout. If using earbuds, test them before your first class to ensure that they will not fall out when you run or jump.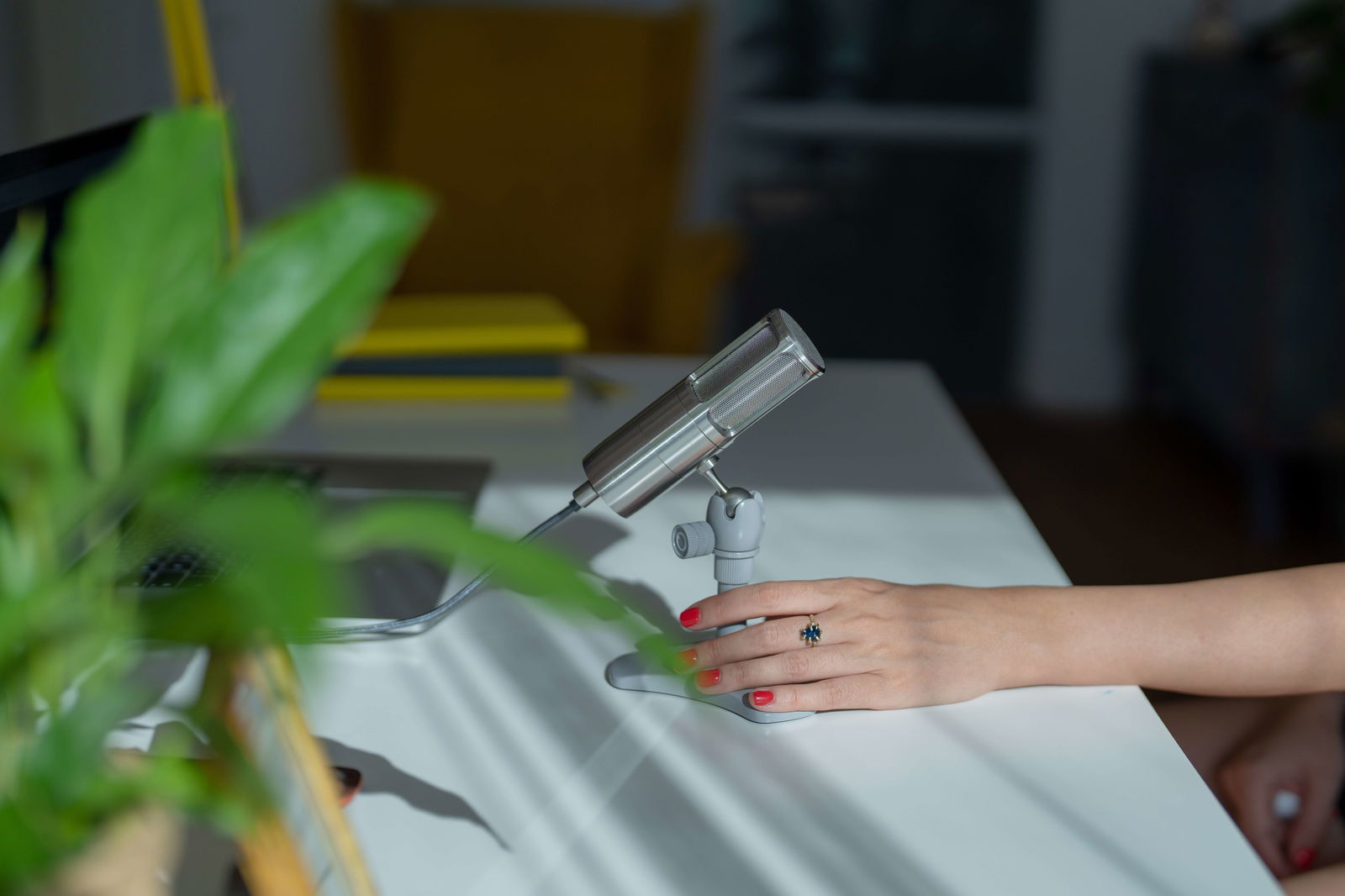 Format of Your Class or Service
Most instructors use a microphone for teaching online classes, and many use them for in-person classes as well. A good microphone can improve the customer experience in any fitness class, but the type of microphone you choose may vary depending on whether you are teaching your classes online, in-person, or a combination of both.
For online classes, you want a microphone that can connect to your computer. On the other hand, many studios have their own speakers or sound systems that you can connect to using a cable or Bluetooth while teaching in-person classes. Always check connection compatibility before purchasing your microphone.
Versatility
A great fitness microphone for teachers is versatile enough to use for all different types of exercise classes and services. This includes group fitness classes, personal training sessions, and recorded training videos. If you plan to do both live and recorded online fitness videos, you should first look for one microphone that could work for both. You can always upgrade to a high-end wired microphone later. This is generally considered the best microphone for recording online courses.
Portability
Microphones for teachers should be easily portable. Mic setups that are mounted to a permanent location are not the best option. You want your teacher microphone to be lightweight and quick to set up through a USB connection or Bluetooth.
Portability also allows you to teach classes from anywhere. Consider using a personal trainer microphone when working with a small group of clients in a busy park. This can improve cohesion in your sessions. When the weather is good, a portable microphone gives you the freedom to hold your yoga classes outside. The best mic for teaching yoga allows you to teach from any space.
Learn more creative ways to fill your yoga classes, online and in-person, from OfferingTree's blog.
Types of Teacher Microphones for Fitness Classes
Using a microphone to amplify your voice can improve student engagement and retention. It can even make your fitness classes more accessible to hard-of-hearing customers. The next step is understanding which kind of microphone is best for your specific needs.
There are several different types of teaching microphones, including wireless and wired options. Some go over your head, while others are handheld or clip onto your clothing. We have reviewed each type of microphone for teaching and provided suggestions on which ones to look into further.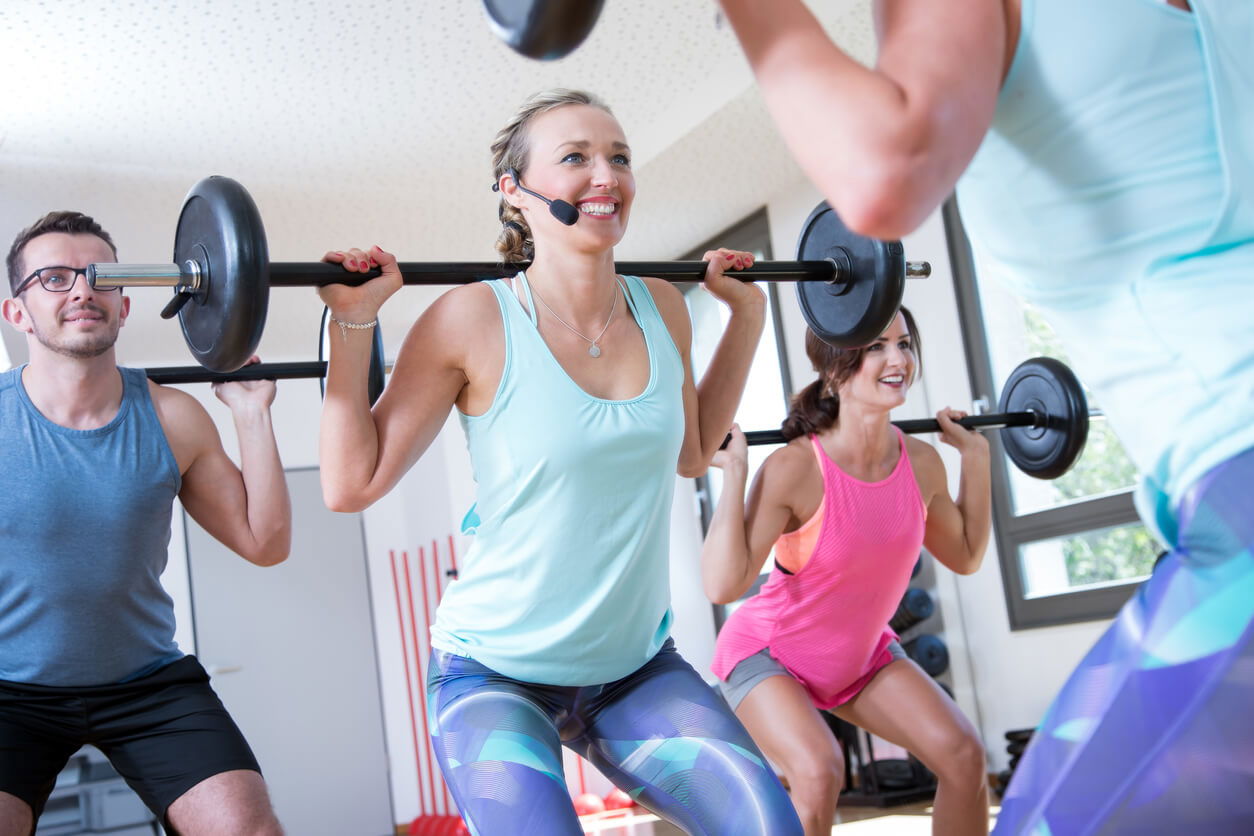 Wireless Headset
A wireless headset is a common group fitness microphone for online and in-person classes. It can enhance students' experiences by ensuring they can clearly hear the teacher's instructions and guidance during class. A wireless headset fits over the head and ears, similar to traditional wired headphones, leaving you hands-free during class. Because a headset operates as both headphones and a microphone, it can allow you to better hear students' questions and comments during online classes.
Another advantage of a wireless headset is that it's usually very quick and easy to set up via Bluetooth. One of the best fitness headset microphones is the ZOWEETEK Voice Amplifier. Because it comes with a wireless voice amplifier, it can be used for in-person classes without connecting to a sound system or computer. This is one of the more affordable microphones for teaching. However, don't forget to recharge both the headset and the amplifier before class.
Wireless Microphone
Generally, when we think of a microphone, we think of a heavy, handheld piece of equipment. However, technology has advanced, and there are now several wireless microphone options that allow you to be hands-free, such as the Rode Wireless Go. This microphone is so small and lightweight that you can take it anywhere, making it one of the best wireless microphones for fitness instructors. No wires means you have an extensive range of motion during class. A versatile wireless microphone works great for online and in-person classes.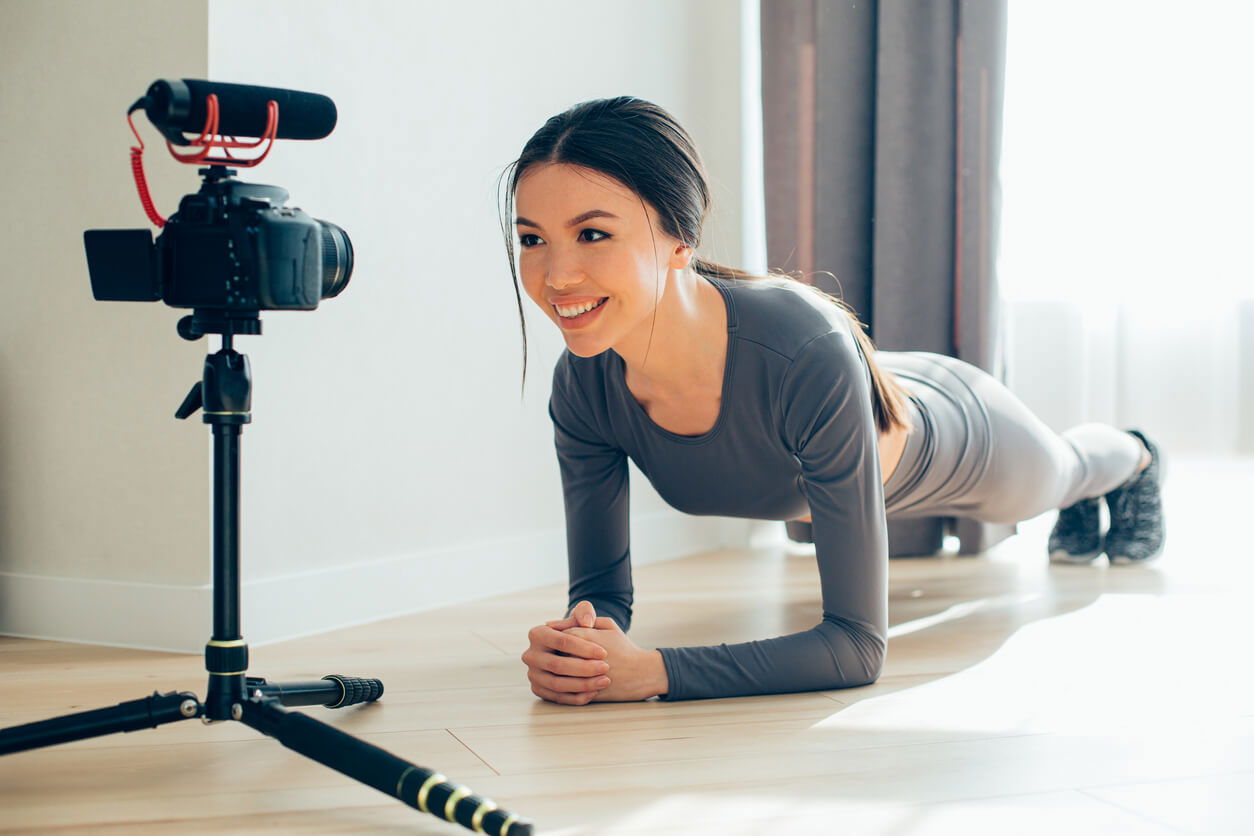 Wired Microphone
A wired microphone connects to your computer or speaker using a USB or auxiliary (aux) cable. These microphones are often very easy to set up, but they have one obvious downside – they are not as portable as wireless microphones. A wired microphone may not work for a live yoga class, but it may be the best microphone for recording training videos. Wired microphones often deliver higher-quality audio than wireless microphones. Consider this type of microphone if you plan to create a lot of pre-recorded online content.
If you are teaching a live workshop that will mostly involve discussion and some seated meditation, then a wired microphone could work well for you. Another benefit of wired microphones is that they generally do not need to be recharged, so they are always ready to use. A popular option for online content creators is the Blue Yeti from Logitech.
Lavalier Microphone
Another semi-wireless option is a lavalier microphone. A lavalier microphone, or lapel mic, clips onto your shirt and sends the audio through a provided transmitter. These types of mics are often used in broadcasting because they have excellent sound quality. However, the transmitter box and accompanying wires can make it challenging to move freely while keeping the box out of sight.
This type of microphone may be more expensive than some of the other options. Consider this option if you want to keep your face and mouth clear from obstructions while teaching or recording a video. A high-end wireless microphone like the Shure Lavalier Mic can help you create professional fitness videos and take your wellness business to the next level.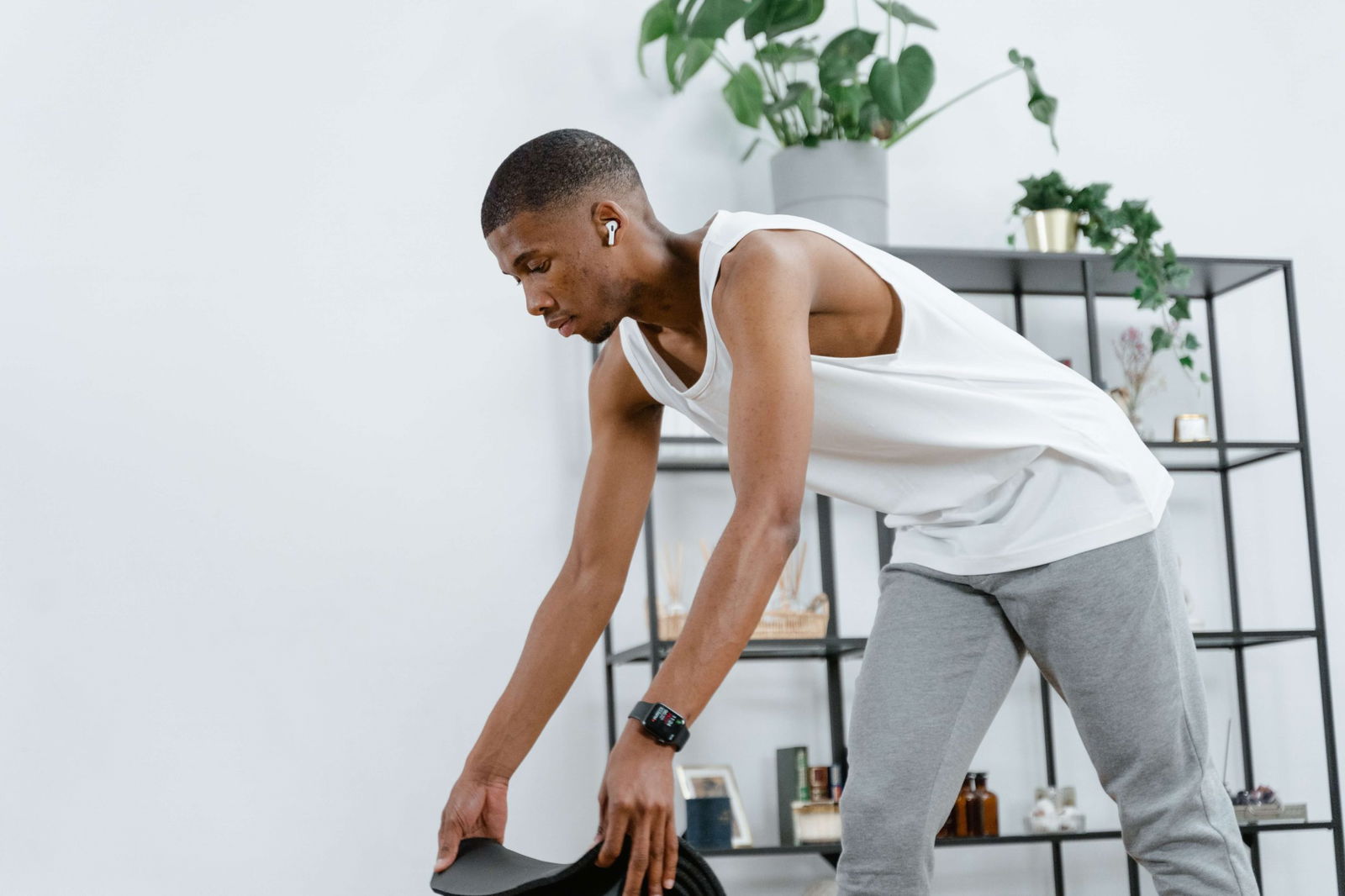 Earbuds
Most people already have earbuds, so this is a great option if you are new to teaching online fitness classes and do not have a lot of money to make up-front investments. While using earbuds may not be a long-term solution, they can work for a while.
Many earbuds, like Apple Airpod Pros, have noise cancellation to help block background noise while you are teaching. Consider noise-canceling earbuds if you are teaching in your house while other people are home or if you are sharing a studio with other instructors.
New to teaching fitness classes? OfferingTree can help you set the right prices for your services.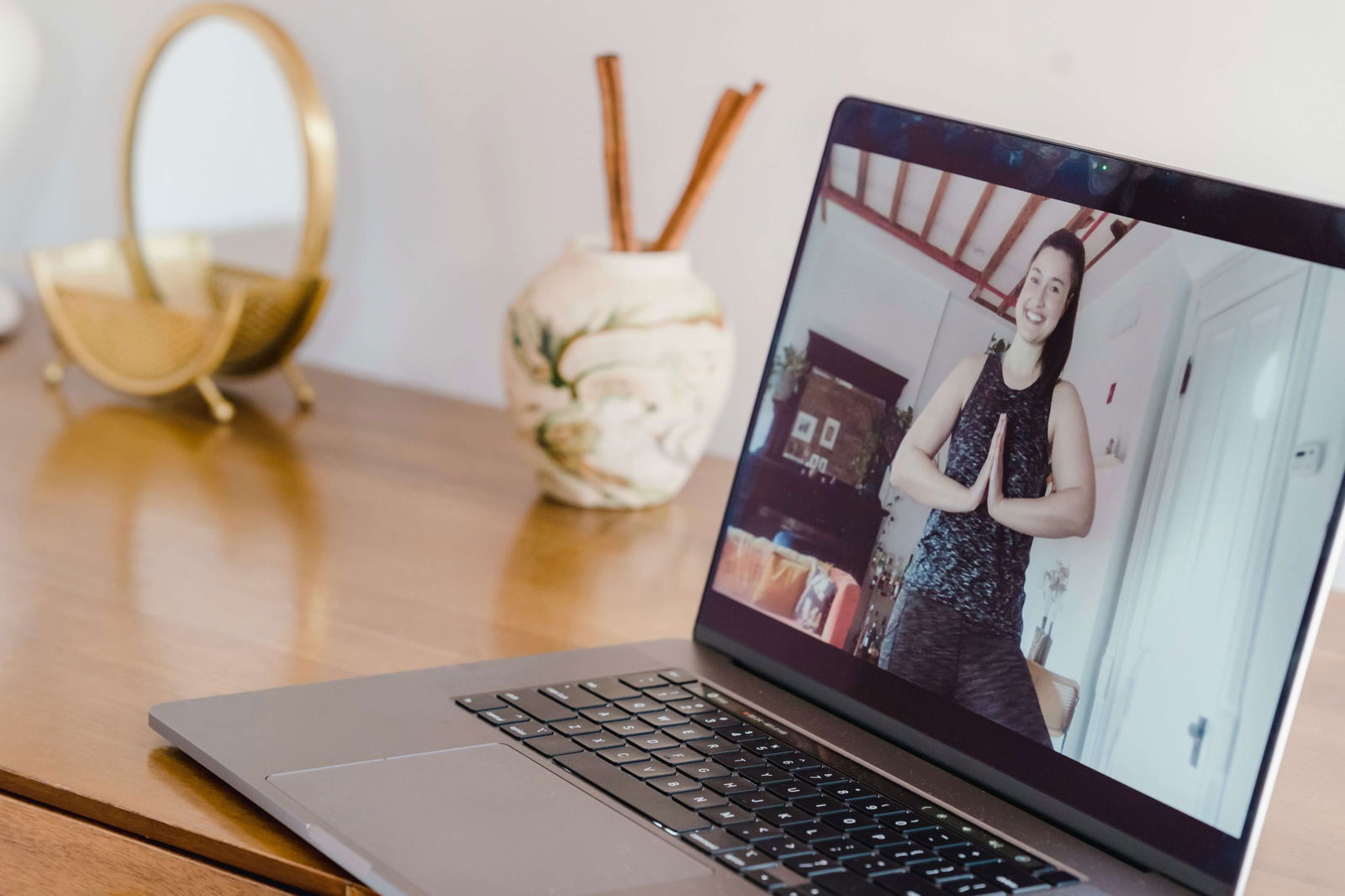 Host your Online Fitness Classes Using OfferingTree
A good-quality microphone is essential to a great fitness class. Without it, your students might not be able to hear you well, and they may not come back for another class. Furthermore, projecting your voice while exercising could cause you to become more tired and affect the overall quality of instruction. Using a microphone for classes ensures that you and your students have satisfying experiences.
Once you have found the ideal instructor microphone for you, you can start playing around with other ways to increase the value of your fitness classes, such as playing music during class. Learn more tips for creating the best online fitness class experience for your students from OfferingTree's blog.
OfferingTree is an all-in-one platform for scheduling and hosting live, pre-recorded, and in-person fitness classes. You can manage client memberships, marketing efforts, and other wellness services all in one place. You just have to bring your microphone!