If you're looking to attract more members to your fitness or wellness center or simply increase your bottom line, utilizing fitness marketing strategies can give your business the boost it needs.
Trying to find and retain new clients for any business can often leave you with more questions than answers. How do you know you're using the best strategies? What if you can't reach the clients you want? How do you make sure your clients feel cared for and supported?
Don't worry; we're here to help. This article will explore some of the best health and fitness marketing strategies you and your business can implement and benefit from.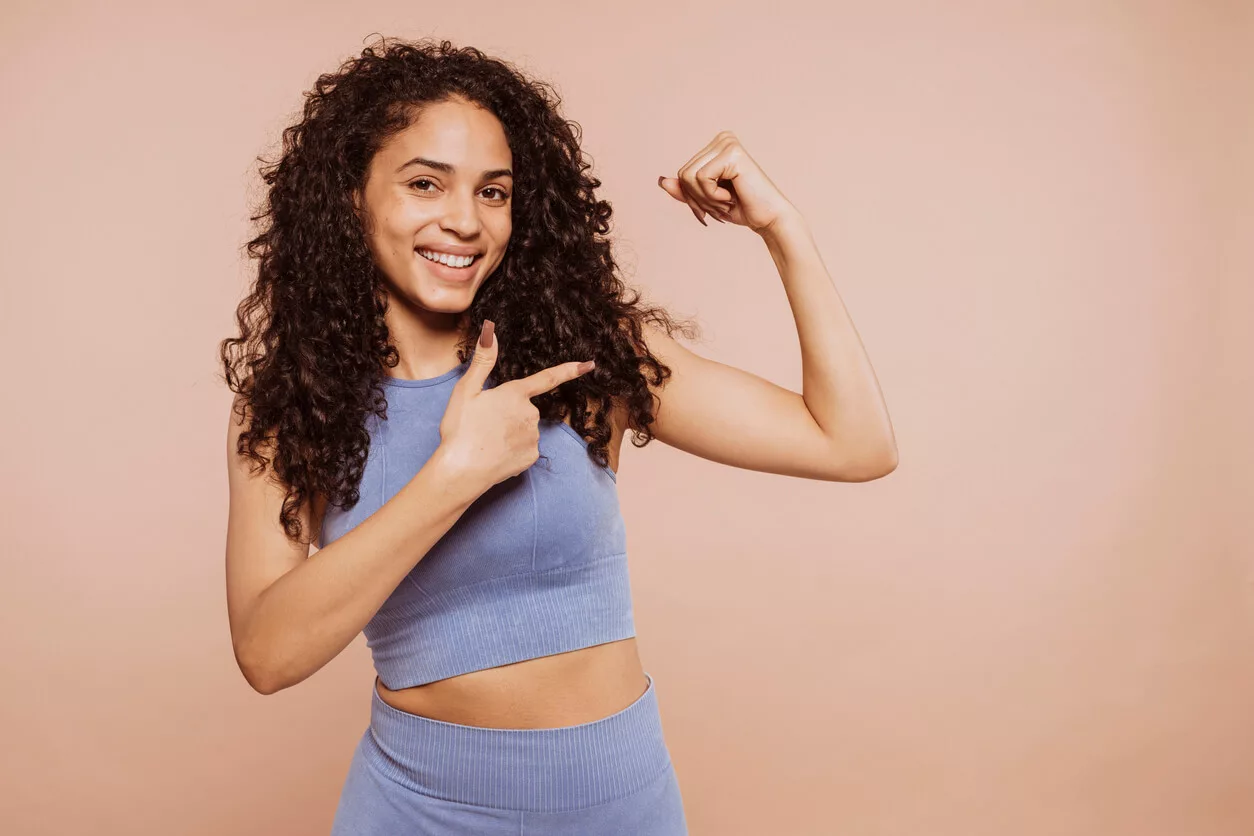 OfferingTree's "business in a box" software can help you get your fitness business up and running so that you can start engaging with your audience in no time.
How To Market A Fitness Business
Learning how to promote your fitness business effectively is one of the most important ways to make sure you get your brand's name out there. It can be an intimidating task, especially if you're more comfortable with the fitness and wellness side of things. However, it can make a world of difference for being able to find and keep organic, loyal customers.
Applying tactics for marketing fitness and wellness often starts with creating a strong name for yourself, utilizing various social media tactics, and generating open and honest content for clients. For more in-depth info and strategies, let's get started:
How does OfferingTree compare to MindBody?
Feel like Mindbody is a bit complicated and expensive? See how OfferingTree is the easy button for running your studio!
Build a Strong Brand
Creating a strong and unique brand for your business should be one of the first strategies you utilize. What kind of audience do you cater to? Are you a gym that focuses on helping physical therapy patients build more strength? Does your fitness studio offer holistic remedies alongside strength classes? No matter what your niche is, it's imperative to first know what audience you want your brand to reach.
Building your company around your audience and figuring out what makes you stand out will help you curate a strong brand that will resonate with your target audience and keep them coming back for more. A few other questions to ask yourself can include:
Who are my existing clients? How do I already help them?
What areas can I expand on to further reach my existing clients?
What can I offer to entice new clients?
Have I been casting my net too wide?
Create Valuable and Honest Content
With how many businesses are constantly trying to get us to notice them, all of us are way too familiar with how fake content can sound. It's important that your fitness business marketing content doesn't fall under the same umbrella. Try to create open and honest content for your clients with organic call to actions.
While it may be enticing to jam-pack a bunch of information about why your business is amazing into a flyer, you could instead opt for a shorter, more personalized piece. This way, old and new clients alike can organically get to know you, your business, and how you can help them.
Utilize Social Media
It's almost impossible to understand how to market your fitness business in the modern age without the use of social media marketing. Fitness digital marketing can give your gym, yoga studio, or wellness center the boost it needs.
Beyond creating informational or reminder content that you can share daily or throughout the week, you can also ask your existing members to get involved. This helps create a more organic and social community online. If people see your current customers enjoying your presence online, they'll be more inclined to check you out as well.
A few social media tactics you can utilize include:
Ask members to show before and after pictures of any results they've experienced
Experiment with tapping into influencer marketing, a referral program, or Facebook ads
Provide quick information about events or seminars happening soon
Offer tips on what members can do from home to keep up with their progress
Get silly by participating in current TikTok or Instagram Reels trends
If you're looking to grow and build a yoga content marketing strategy, our article can help you figure out where to start. 
Utilize Email Marketing
Digital marketing for gyms and wellness centers doesn't just stop at social media. Many people think email marketing is a thing of the past, but it doesn't have to be. Emails are a great way of getting lots of information to your clients without making it seem too cluttered. You can include links to your site or landing page, various price rates, and tips for continued success as well.
Don't sound too pushy, though. With the number of emails people get every day, it's important to be honest and quick to the point.
Host Events
One way to actually connect with people in person is by hosting events or other seminars at your business or another business. Events can let people see the real, authentic you, along with what else your business can offer. Events can let people get involved as well. Some great ideas for events could be:
Free gym, yoga, or wellness classes to get people started
Workshops, such as those catered to healthy eating, relaxation, etc.
Off-site events, like hiking or a meet-up at a local health bar
Seminars with professional speakers
It's important to offer online events as well. These can let people stay involved even if they're elderly, sick, or simply can't attend physically.
Events can be a great way to market your yoga studio for growth while attracting new members. 
Offer Discounts and Promotions
A great way to entice potential customers – and offer new services to existing clients – is to offer discounts or promotions. This can help you stand apart from everyone else by showing what you can offer. This can also be beneficial if you want to send out a promotion for a service your company is known for or if you want to highlight something new you're bringing to the table.
Other examples of promotions include:
Free trial membership or free classes
Reduced or free personal training sessions or one-on-one health coaching
Discounts on packages
Perks if someone follows you on social media
Utilize SEO and Fitness Digital Marketing
SEO, or search engine optimization, has recently become one of the best marketing tactics for businesses. A digital marketing strategy like SEO helps people find services near them without getting bogged down in Google's search results.
Figuring out how to optimize your SEO in your marketing for fitness journey can really set you apart from the competition. SEO marketing can help make sure that your business is one of the first things people see when they're looking for fitness centers in their area.
Running an online fitness business with OfferingTree's services can help your company stay top-of-mind among customers.
Create Shareable Content & Tips
This also ties into creating honest and authentic content. Creating content, either online or offline, that can easily be shared with clients helps them stay loyal while still getting relevant information out there.
This doesn't just have to include what services you offer or how much a year membership costs. Instead, make it a bit more personalized. Offer tips on exercises people can do at home, or create recipe cards that highlight nutritional benefits outside of the gym too. You can even offer mental health exercises or tips. Once people realize that you care about them in more ways than just as a client, they'll keep coming back for more.
Track and Analyze Marketing Data
Once you push marketing content out there, it's also beneficial to track and analyze who it reaches. This can help you cultivate more streamlined content that's specifically targeted to your audience. And, once you find out who your content is reaching, you can tweak it to make sure it's going to the right crowd. Some ways to effectively track and analyze data can include looking at:
Social media engagement
Site traffic
Cost per click of any ads you put online
Return on advertisement spending
The amount of comments vs. likes a post gets – what gets people more engaged?
SEO keyword searches
Stay Up-to-Date With Online Trends
Trending can look different depending on the content and platform. For example, what's trending on TikTok may not be trending on Facebook. However, it's a good idea to stay up-to-date with trends and even participate in them if possible. This is a great way to attract organic traffic to your site without pushing stale marketing content. A few platforms that you may be able to participate in trends on include:
TikTok
Instagram
Facebook
Twitter
Youtube
It's helpful to employ or work with someone socially-savvy to help stay up-to-date with these as well, as trends can start and stop quickly.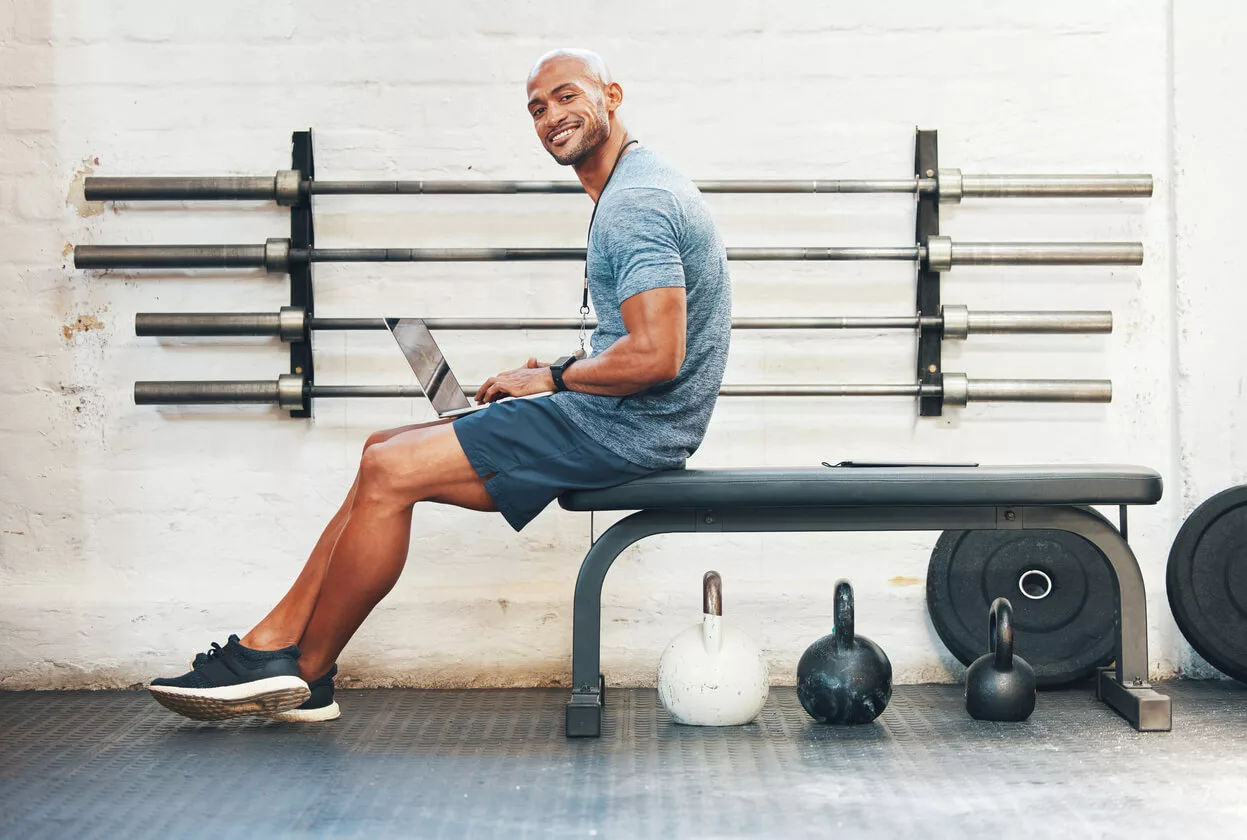 What Makes A Fitness Marketing Strategy Successful? 
It's important to note that not every fitness marketing strategy is going to work for your business specifically. Creating a plan of who you want to target and how you want to reach them can help you figure out what marketing strategies may work better for you than others.
Also, staying on top of your new plan is imperative. It may seem disheartening if you don't see immediate benefits as a result of your new fitness marketing plan, but trying out new tactics and sticking with them can help put your business on the map and get your message out there.
Use OfferingTree's Marketing Tools In Its All-In-One Fitness Business Software
Hopefully, some of these fitness marketing tactics can benefit you as you look to increase your business' outreach to potential clients and customers. And if you need help marketing your fitness business, look no further than OfferingTree.
Our "business in a box" solution can help you get your business up and running within 30 minutes. Our software offers tools for data management, content dissemination, and digital marketing tools. OfferingTree can help you make sure you reach your customers organically and effectively while still showcasing all you have to offer. Our all-in-one service can be just the tool you need. Reach out to us today to get started.