If you're in the fitness industry, you've probably noticed the buzz around group fitness classes. You might be looking for group workout ideas to incorporate into your own fitness studio or gym. 
Fitness studios, large and small alike, can benefit from diversifying their regular class offerings. Starting up a gym can be expensive, so you want to make sure your business has assorted offerings to keep your clients happy and returning day after day. In this article, we'll cover fun group fitness class ideas that you can try out in your fitness studio or gym.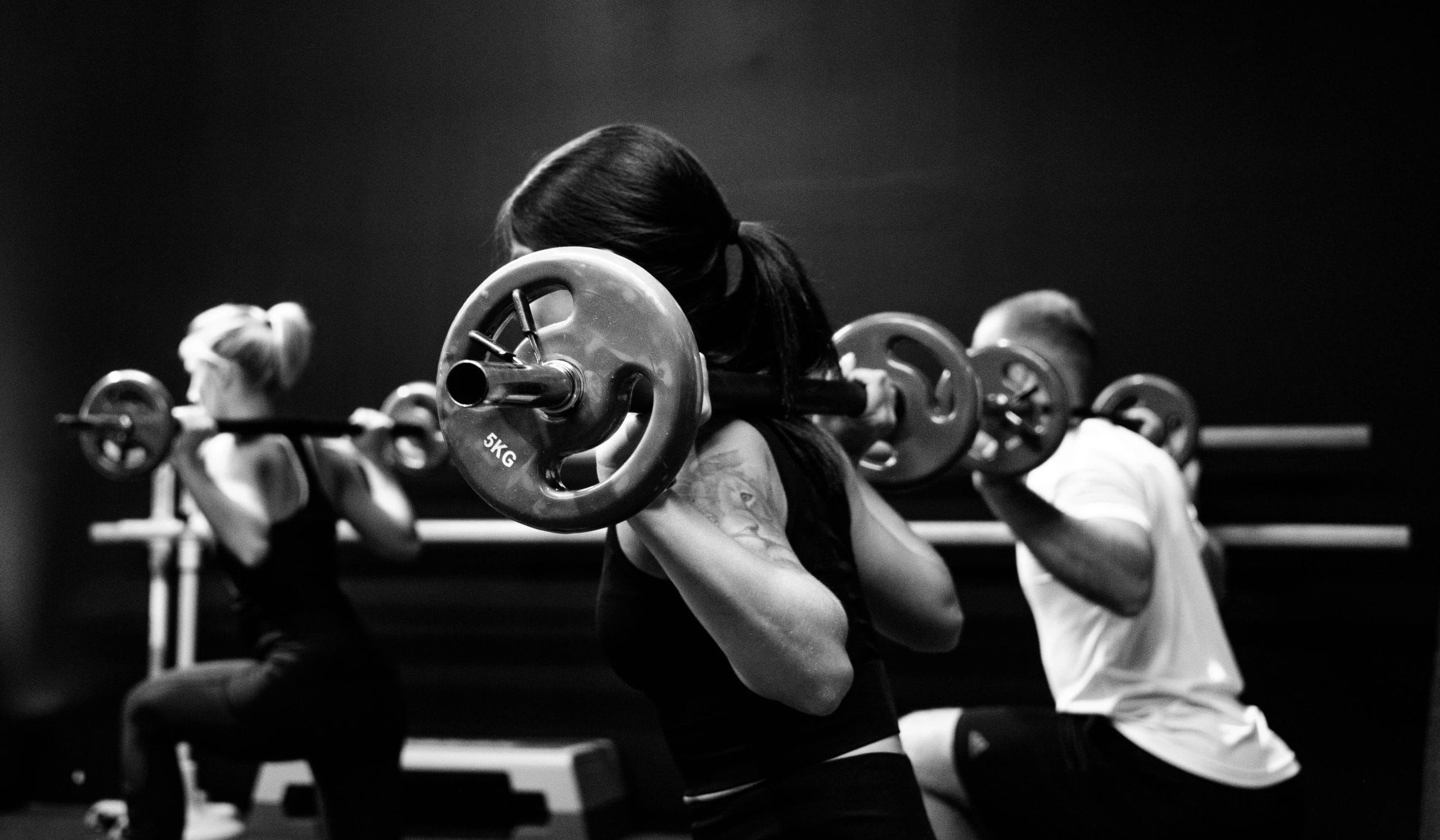 Make scheduling a breeze for your clients with OfferingTree's fully integrated platform with built-in scheduling for fitness studios and gyms.
What Is A Good Group Exercise?
While a regular fitness class focuses on individuals working out in their own bubble, group exercises involve at least some level of interaction among participants. For this reason, group workouts are often higher energy and cooperative. Your clients will feed off one another's energy and have a sense of accountability they might not otherwise have. Group fitness programs are valuable for both clients and trainers alike.
Adds Variety: Most people can relate to a fitness routine that becomes dull and feels like a chore; group exercises add variety to your workout regimen and make workouts fun again.
Camaraderie: When people work out in a group, they are part of a community facing challenges together, building camaraderie and trust with one another.
Healthy Competition: Clients tend to push themselves harder during group training workouts, leading to a fun and healthy dose of competition during class.
Increased Member Retention: When clients find group training exercises and workouts they love, they will keep coming back (and tell their friends).
Always Include A Warmup & Cooldown in Group Workouts
Every instructor knows that no workout is complete without the warmup and cooldown. The warmup in your group fitness workout will help your clients prepare for the workout ahead by increasing blood flow, warming the body, and stretching out muscles. At the end of class, a cooldown not only helps clients mentally center but also allows the body to gradually bring the body's temperature and heart rate back down and stretch out the muscles.
If you find yourself short on students, check out our best tips for increasing attendance in your group fitness classes to meet your revenue goals.
Group Exercise Ideas
As we mentioned earlier, building a group workout program into your studio's business is an excellent way to increase camaraderie (and boost retention) with your clients. You may already have group fitness exercises or classes you've enjoyed personally throughout your fitness journey. This is a good start! If you are unsure what to offer or where to start, we've got you covered. We'll go through each of the below group fitness ideas in more detail so you can decide what's best for your studio business.
How does OfferingTree compare to MindBody?
Feel like Mindbody is a bit complicated and expensive? See how OfferingTree is the easy button for running your studio!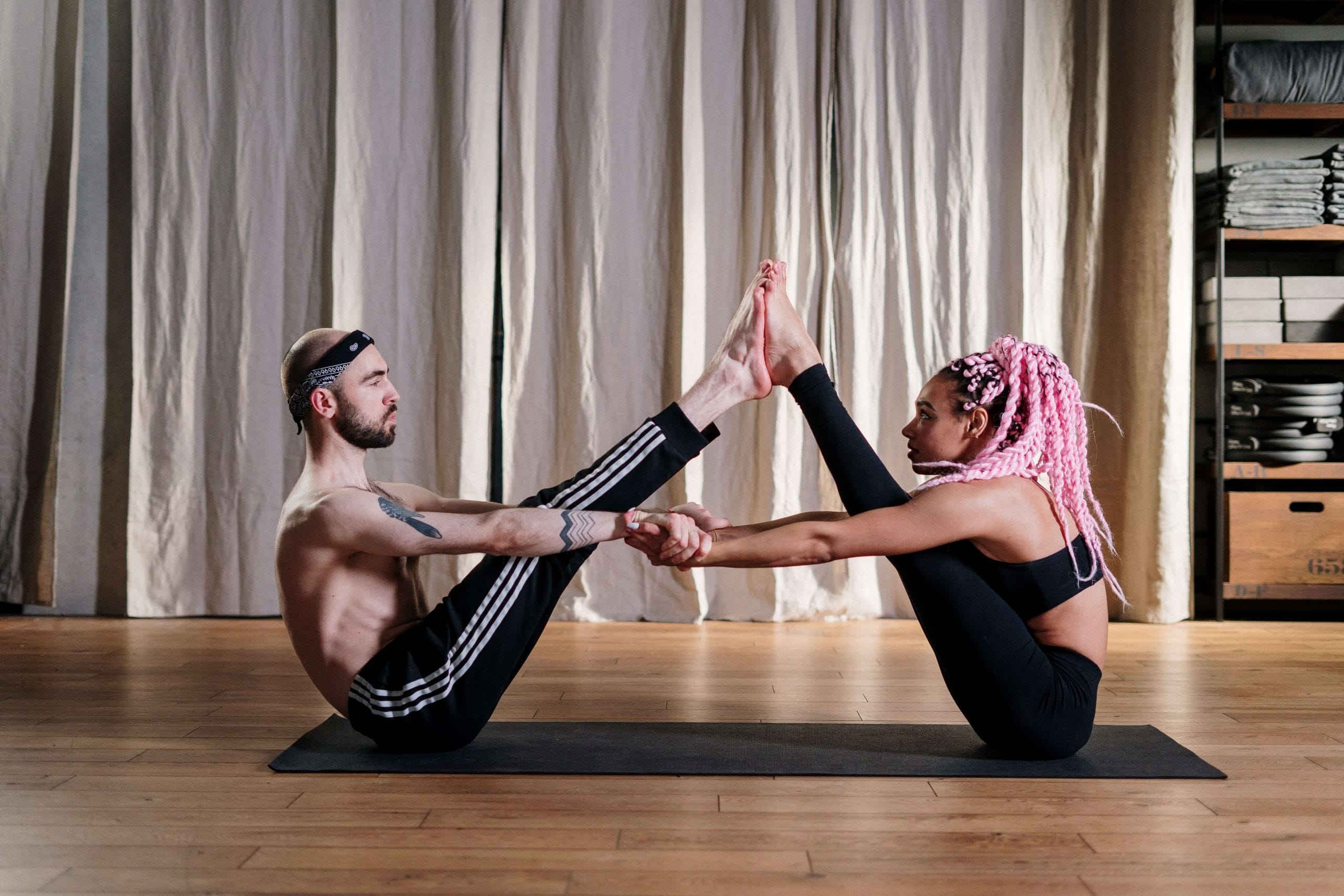 Partner Yoga
We are firm believers that yoga of any kind is a great addition to any fitness routine, not only for the physical benefits but for the mental benefits as well. No need to have mastered advanced yoga postures in order to teach or offer a yoga program at your studio, but we do recommend yoga instructors have a 200-hour teacher training certification in order to offer the best yoga programs possible.
One of the more unique yoga offerings you could try to attract more clients to your studio is partner yoga. This is a popular small group training idea due to the more individualized attention you'll want to provide. It could be that the partner yoga poses are included as part of a regular class, or you could offer partner yoga as a stand-alone class so the clients understand they might want to bring a friend along. You could even offer this as a longer workshop-style offering if your first classes are a success.
Partner yoga builds deep connection and trust with the other person and community amongst the class and helps to improve balance and flexibility. Try out some of our favorite two-person yoga poses to get you started, and see if you can work your way up to the more difficult poses like Flying Bow Pose.
OfferingTree's Yoga Teaching Resources
Still wondering how to start teaching yoga at your studio? We've got plenty of resources to help you get started, whether you are looking to start a yoga studio of your own or just add a class or two to your gym or studio's schedule. Don't forget to make sure you're covered with your studio insurance.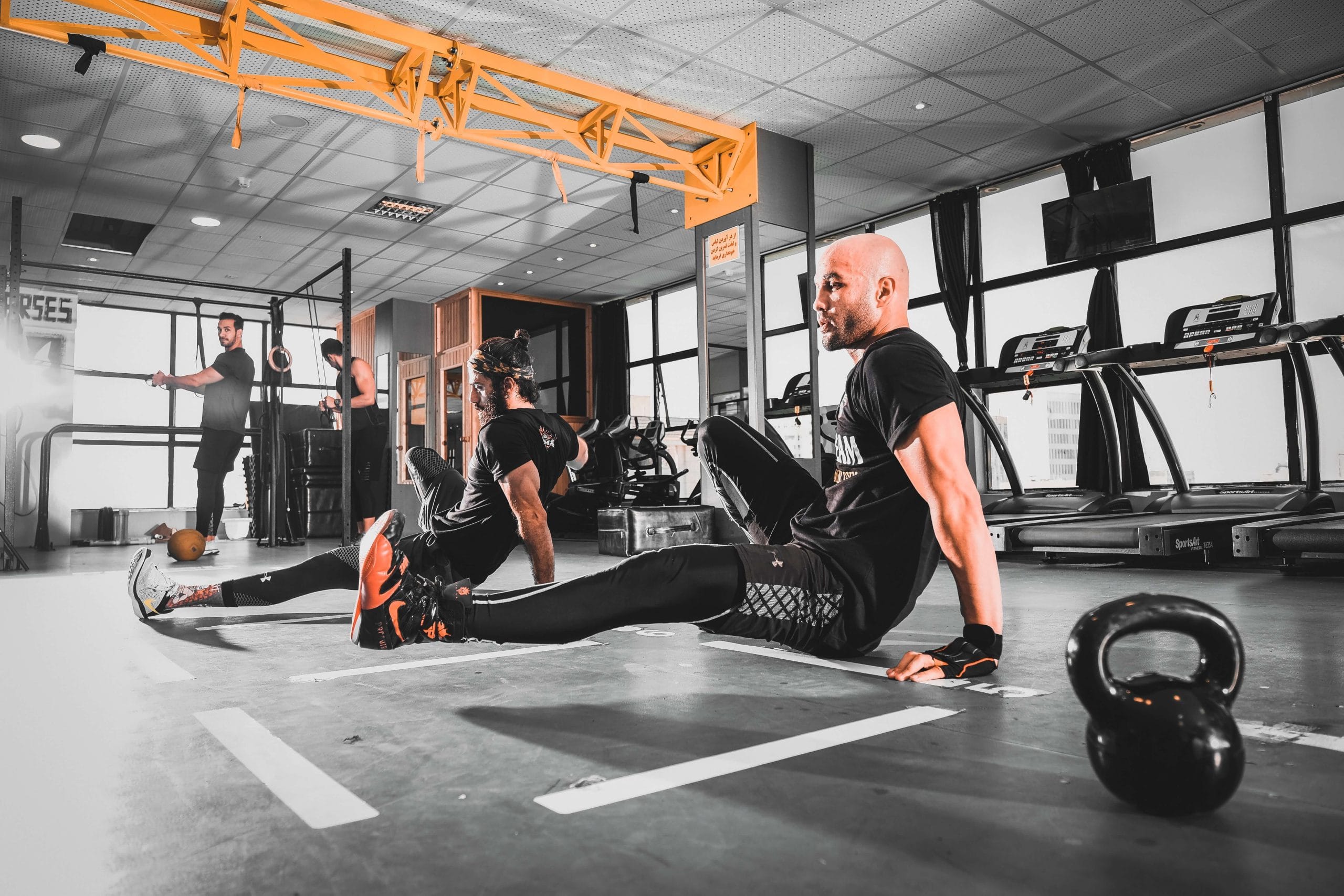 Group Circuit Training
If you're looking for a group exercise class idea that involves a combination of cardiovascular and strength training, take a look at group circuit training. Circuit classes are easy to customize and change up from week to week. Group circuit training classes consist of multiple circuits, or stations, of various exercises that clients rotate through. Rest periods are built in between each circuit. Due to the intensity of circuit training classes, they naturally create an environment of camaraderie and healthy competition.
Another benefit to group circuit training is that you don't need to have loads of equipment. Since the class will be split up into small groups at each circuit, you can get by with a smaller amount of equipment. Try mixing in body weight movements and cardio bursts in addition to standard strength exercises. For example, your cardio stations could include jump rope or jumping jacks, and your body weight stations could include exercises like pull-ups, lunges, and push-ups.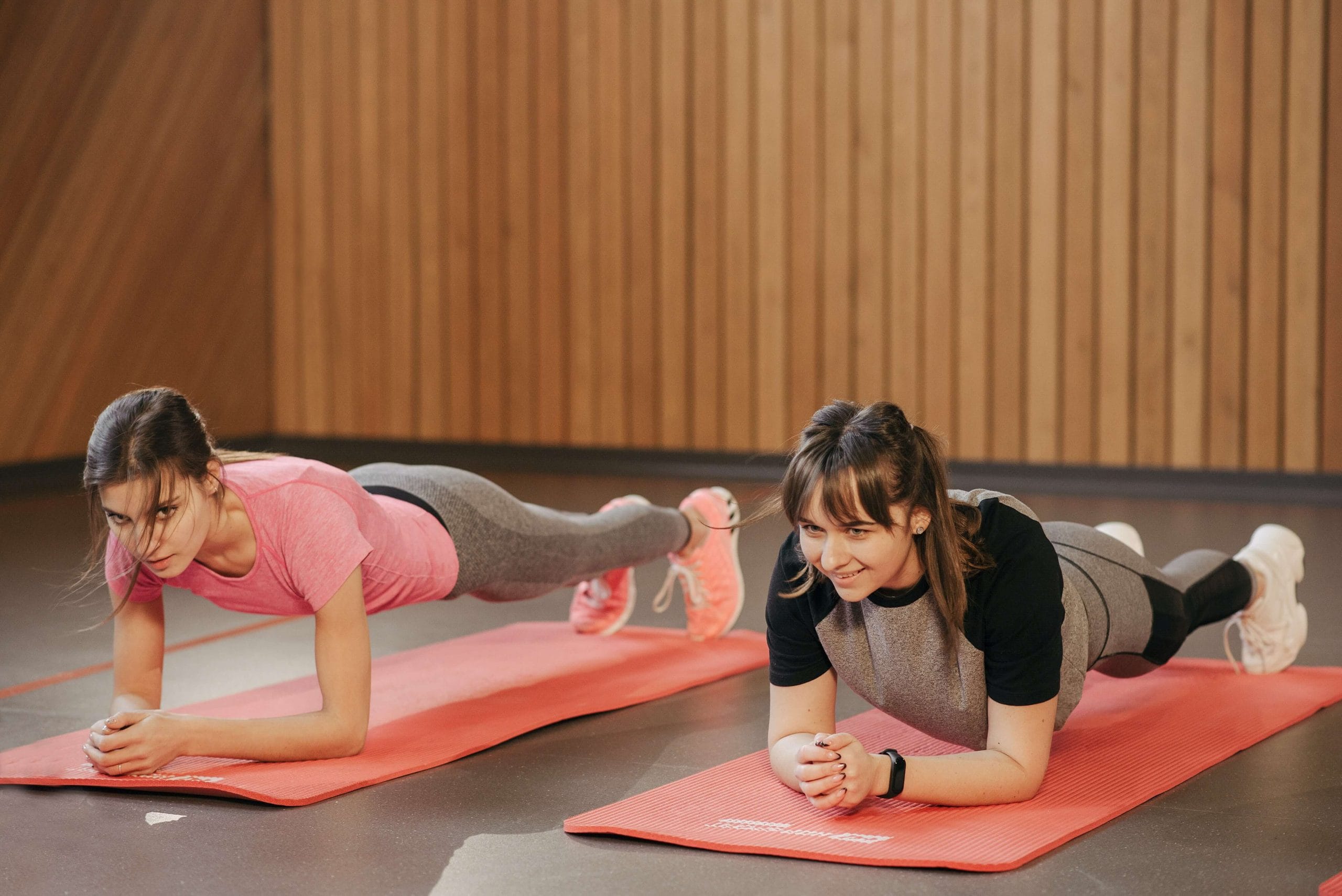 Stuck on how to price your fitness classes? Read our advice on how to set the best price for your group fitness classes. 
Boot Camp
Don't be intimidated by the title; boot camp classes are popular for a reason. This group fitness class format usually involves cardio and strength exercises for a total body workout. Boot camp fitness is a training program that got its name due to the military-style drills that are often incorporated. Similar to cross-fit, high intensity interval training (HIIT), and circuit training, boot camp often involves traditional bodyweight movements like squats and push-ups with dynamic stretching. You can also expect some running drills and burpees.
Boot camp is perfect for large group workouts, and you can be sure that your members will work up a sweat and walk away feeling accomplished. This group fitness class format is designed to push your clients further than they normally would and promote camaraderie. Many instructors also like incorporating competitive games into their boot camp classes. Due to the high-intensity nature of boot camp workouts, we recommend keeping within a time limit, like 30 minutes to an hour maximum.
Group Dance Class
If you've been searching for fun workout ideas for groups, you've probably come across some version of a group dance class. Some examples include Zumba, dance cardio, and Jazzercise. Group dance classes are a cardio blast that will get your heart rate up in no time. The instructor will lead the class through a choreography routine or a series of movements and jumping sets to upbeat music.
Due to the high level of movement throughout the class, a large and open space is best for group dance classes. Dim the room or play around with other lighting options to make the class more fun and interesting. If you're considering group dance classes for your fitness studio, you probably either have a background in dance or an instructor who does, but dance instructor certifications are available as well.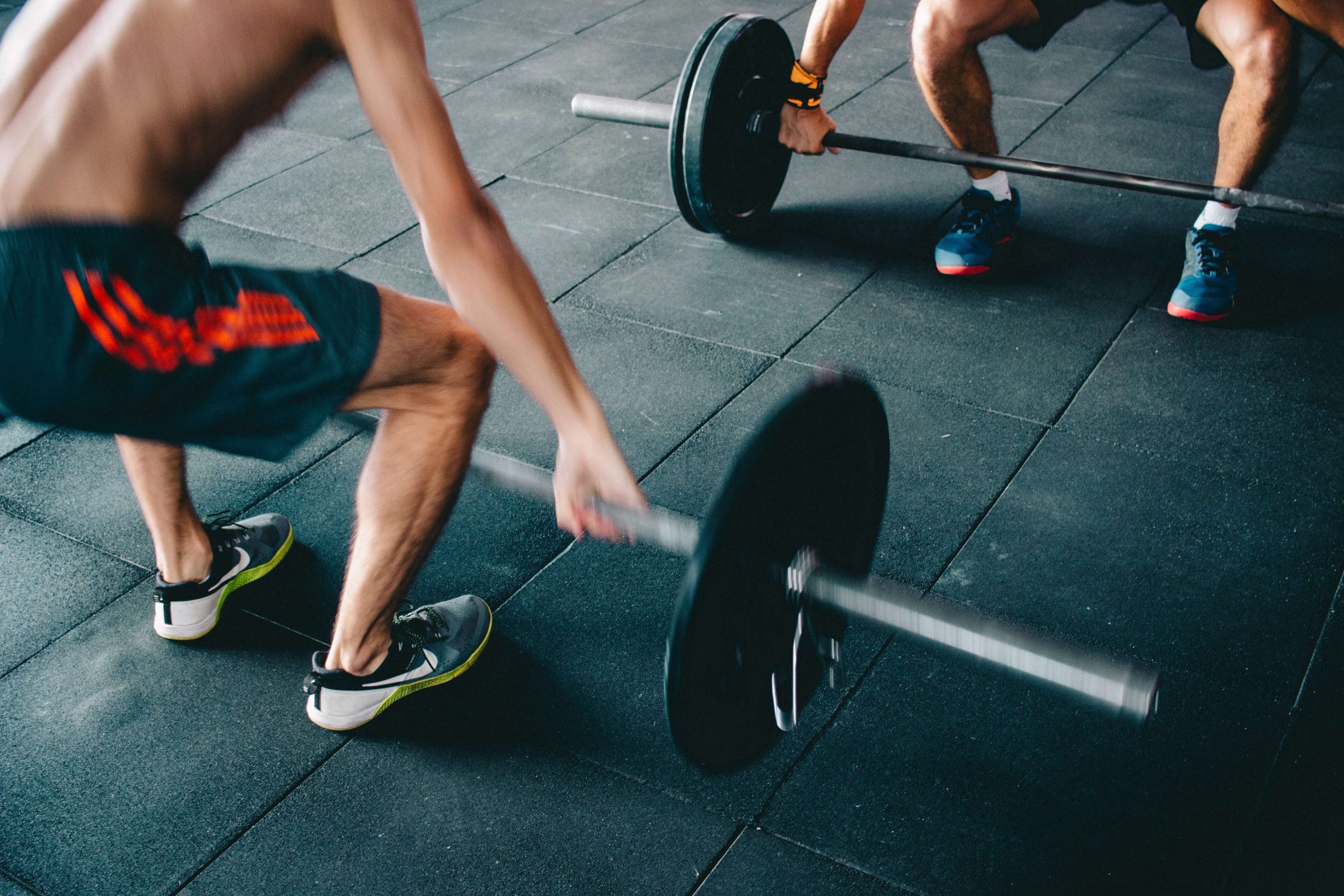 Group Strength Training
If none of the group fitness exercise ideas have resonated so far, you can't go wrong with a group strength training workout program. When planning this type of group workout program, stretching your muscles to prepare and cool down is especially important, so be sure to leave room at the start and end of class. Strength training utilizes movements such as deadlifts, squats, and push presses to build muscle and increase bone density.
When it comes to strength training, it's best done as a small group training workout so you can give the required attention to every client. You may have some participants that are not as experienced and will want to watch their form to ensure no one gets injured. Try breaking up the class participants into pairs to move through the exercises together. While maybe not as high energy and team-focused as a boot camp class, expect smiles and high fives at the end of a challenging class.
Things To Consider Before Starting A Group Workout
Before you put any of these team workout ideas into action, you'll want to make sure you have thought everything through and are ready for the change. A group workout program won't be successful if you don't take steps to prepare. We've put together a list of primary considerations you'll want to keep in mind as you are developing your group workout program.
Do I have the proper space and equipment?
How much should I charge for the group workouts?
Which certifications do instructors need to offer this class safely?
How can I encourage community in the classes so the participants feel comfortable together?
Which challenges could the class include so the clients are engaged and see results?
Do I have sufficient time to plan classes?
Does this group workout align with my studio's overall mission and goals?
Schedule Group Workouts Using OfferingTree's All-In-One Management Software
Group fitness workouts are here to stay, but it can feel daunting to know where to start and what you should offer. No matter which group workout program you choose to incorporate into your business, expect to draw in new customers and make your existing members more likely to stay. Not quite ready to integrate these group fitness workout ideas into your gym or studio? Not to worry. Check out our 10 fitness ideas you can start now to boost revenue and keep your members coming back.
OfferingTree is your source for everything you need for your fitness studio business, whether you need advice on how to run an online fitness business or building a fitness community. Our all-in-one platform keeps you connected to your clients and makes scheduling and payments a breeze. Watch our on-demand demo and get started with your free trial today!