Group workouts are a fun way to get new and existing members excited about heading to the gym again. Discover a few creative fitness class ideas to implement in your studio today. 
Group workout ideas can be as simple as taking the class outside or as involved as creating a fundraiser to workout for social good. Depending on the types of fitness classes you're running, certain group training ideas may work better than others. Take some inspiration from this list and tailor the ideas to fit your personal style and different fitness levels.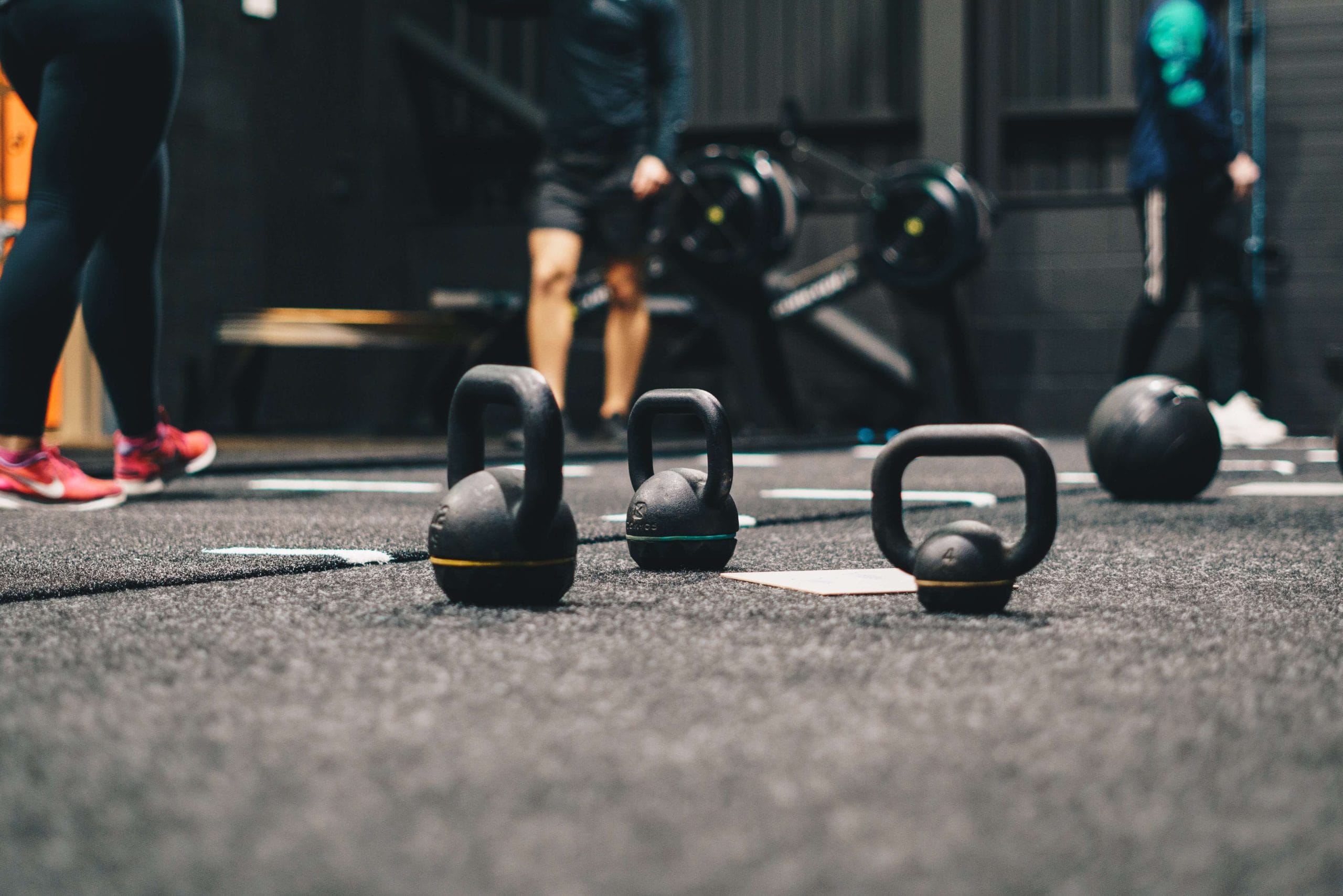 For everything you need for your studio or gym, from class scheduling to payroll, book a demo with OfferingTree today. 
Group Fitness Class Ideas to Make Your Class One-Of-A-Kind
There are a lot of fun workout themes to make your group class stand out. Changing up the routine with themes, decor, and incorporating fun props is a great way to add variety to your classes, keeping the workouts both challenging and entertaining.
Fitness instructors can mix these new fun group workouts together to keep their clients on their toes and introduce them to the other types of exercise classes they offer. Yoga instructors can use a wide variety of themes that bring in the other eight limbs of yoga to add depth and meaning to the practice, while honoring yoga's roots.
Whether your group exercise ideas have you watching the rising sun or raising some funds, you'll be surprised at the attendance boost a special event can bring. Take the ideas below and run with them, or make them your own and incorporate them into your online classes for everyone to enjoy.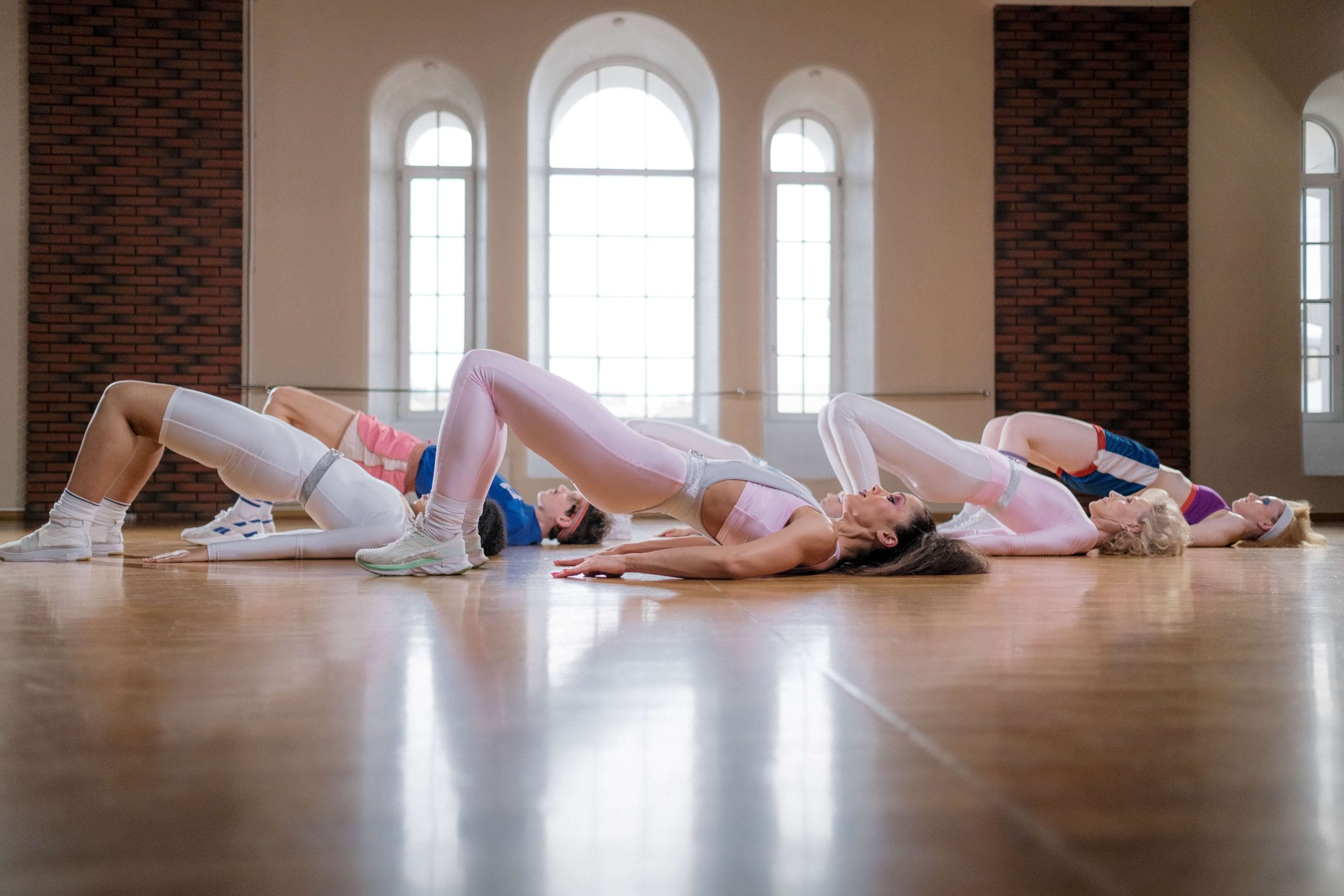 Themed Classes
Group exercise ideas often include themes to go along with the holidays, current events, or seasonal changes. A simple theme can be worked into all types of group fitness classes to switch up the routine and keep your clients engaged and active.
Set up a Halloween monster mash HIIT class, swinging 60's dance workout, New Year's detox yoga, paradise pilates, and so much more. Continually remixing these fun group workout ideas is a great way to set your business apart from the rest and ensure long-term success.
Creative Props, Setting, or Decorations
Take your themed group fitness ideas to the next level by decorating the studio, creating a unique playlist, and tying in some creative props. Trade in the medicine balls for pumpkins in the fall, cover your free weights in Christmas wrapping paper during the holidays, and swap the kettlebells for jingle bells.
Lightweight props can easily be worked into pilates and dance classes without altering the core of the class too much. In yoga, an entire class can be based around the use of one of the standard studio props – including the strap or the blocks in many of the poses. Even a full sequence of poses on the wall can be a creative and fun way to explore asana. The possibilities for creating your own fun group class ideas with props, sets, and decor are endless.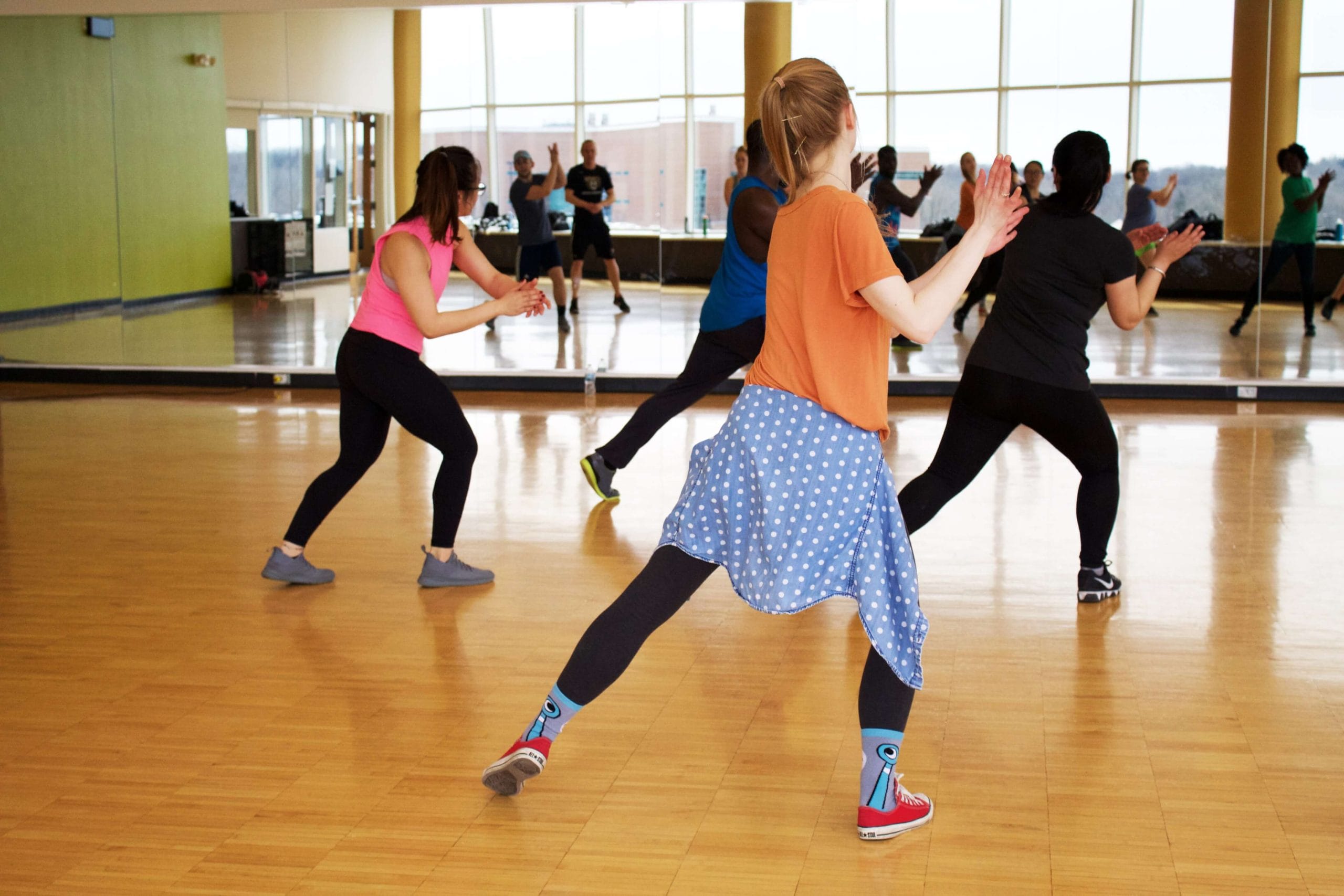 Combine Different Workouts
Time to show off all the types of group fitness classes to teach with a mashup course. Split an hour-long class into four separate classes to challenge your regulars and give prospective clients a preview of all that you offer.
The classes can be as different as you'd like or something similar like Zumba and Pound that you may offer as class packs for your members. If you only specialize in one type of class, consider bringing on a guest instructor to create a special combo class. You'll both benefit from a hands-on look at different teaching styles and help to bring each other new members.
Workout for a Cause
Coming up with fun group fitness class ideas can be a blast, but they're even more fun when the end result is a benefit to your community. While leading these group workouts is a joy, determining the best price to set for a class can be tough.
Establishing a class once a month where the proceeds go towards a good cause can help you and your members justify the cost. It also has the power to bring in new members who are passionate about the cause or just enjoy giving back to the community.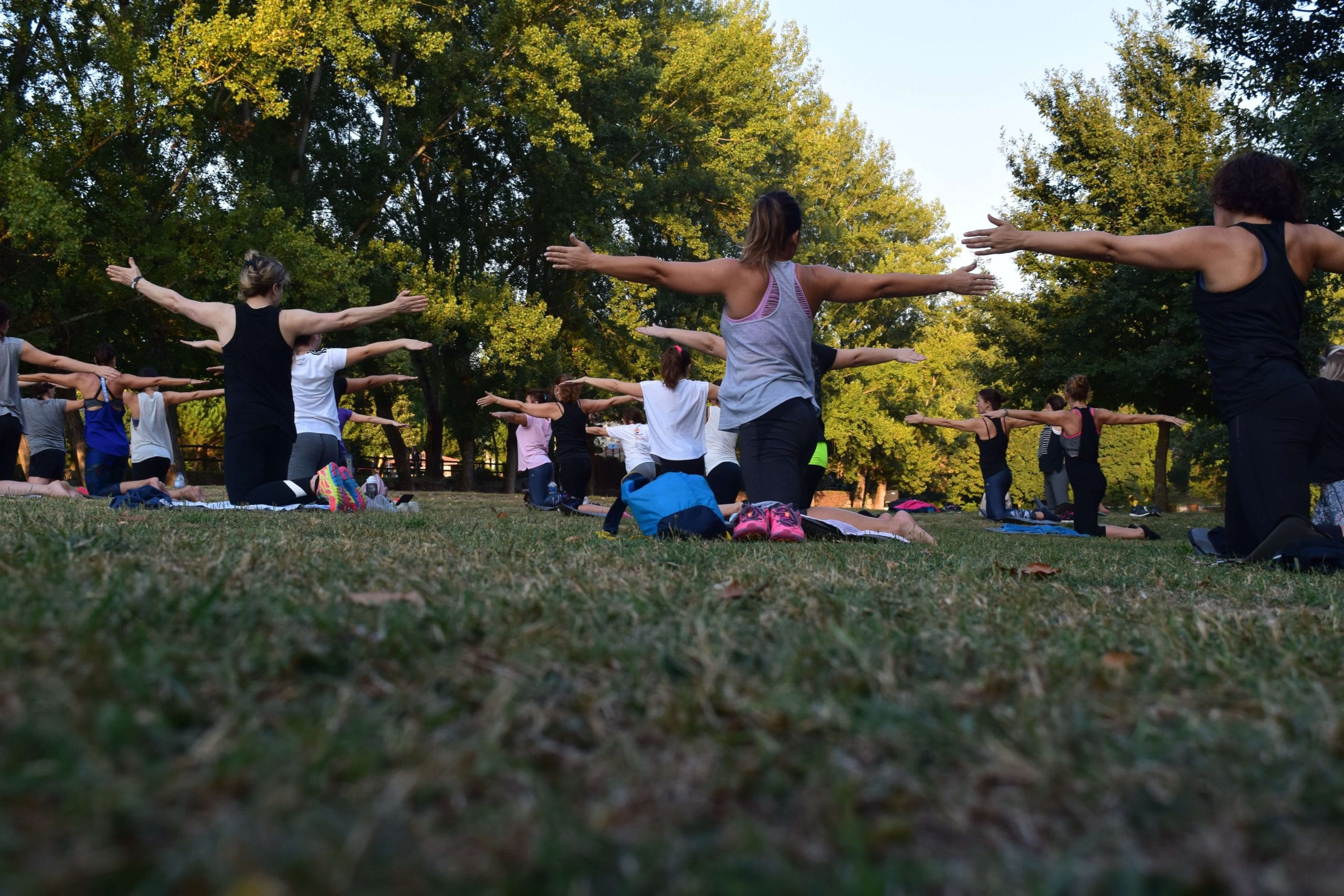 Outdoor Workout
One of the most popular group exercise class ideas is to take the group outside. Weather depending, there is nothing better than breaking a sweat in the fresh air. You can get out of the studio and take advantage of the space with a few different fun workout ideas for groups like relays, boot camps, and circuits.
Yoga and dance classes are also popular activities to bring into an outdoor space. It's a great way to advertise your fitness classes to people passing by the park, so be sure to post online so more people can sign up for the event next time.
Bring your classes outside more often by creating a great schedule with OfferingTree. 
How does OfferingTree compare to MindBody?
Feel like Mindbody is a bit complicated and expensive? See how OfferingTree is the easy button for running your studio!
Types of Fitness Classes to Try Out Fun Group Workout Ideas
There are a ton of group fitness class formats, but they don't all lend themselves to a great deal of customization. For instance, you probably wouldn't take a spin class outside. There are a few, however, that adapt really well to changing spaces and themes. From high-intensity boot camps to mindful yoga sessions, here are our favorite group fitness routines for instructors who like to shake things up a bit.
HIIT (High-Intensity Interval Training)
Members of HIIT classes love to mix things up with their workouts to raise their heart rates and try different full-body workouts. Combining different workouts can help make the perfect HIIT class ideas for instructors who are also proficient in kickboxing, karate, or any other high-intensity workout. If you're not a multi-purpose trainer, consider teaming up with one to promote HIIT workouts. It's a great way to boost both businesses and give your members something of value that they were not expecting.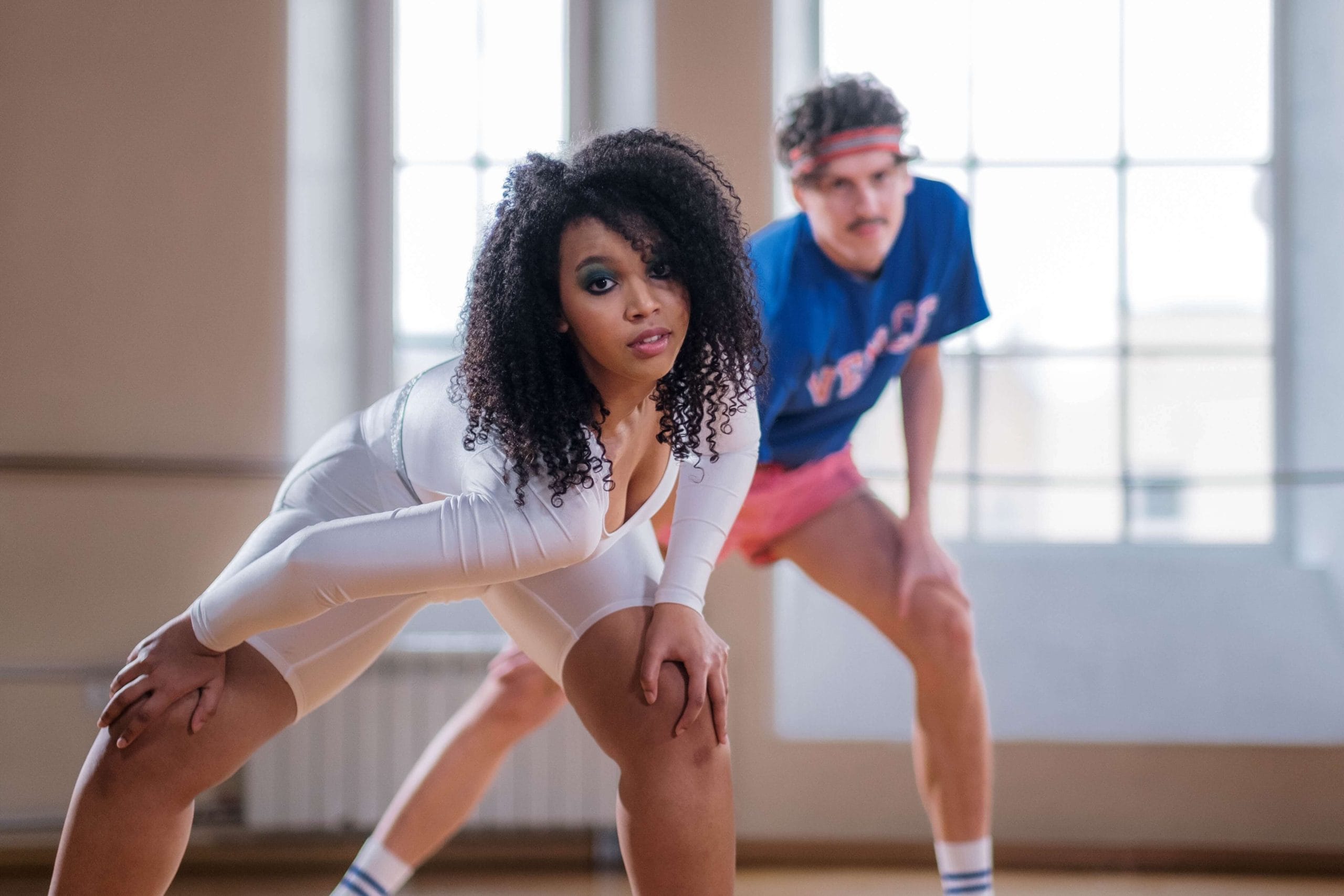 Dance
Dance is the perfect medium to incorporate a fun-themed class once in a while. It doesn't have to be around a holiday or special event. Any given Wednesday is a great opportunity for a 90's themed hip hop dance workout to give you the energy to power through the week.
It also helps you to stand out to those who are searching for online fitness classes. Give your regular members a heads up so they can dig out the stylish headbands, curate the perfect playlist to jam along to, and you'll be "Da bomb dot com!"
Want expert advice on how to sell your online courses? Check out the free demo on OfferingTree.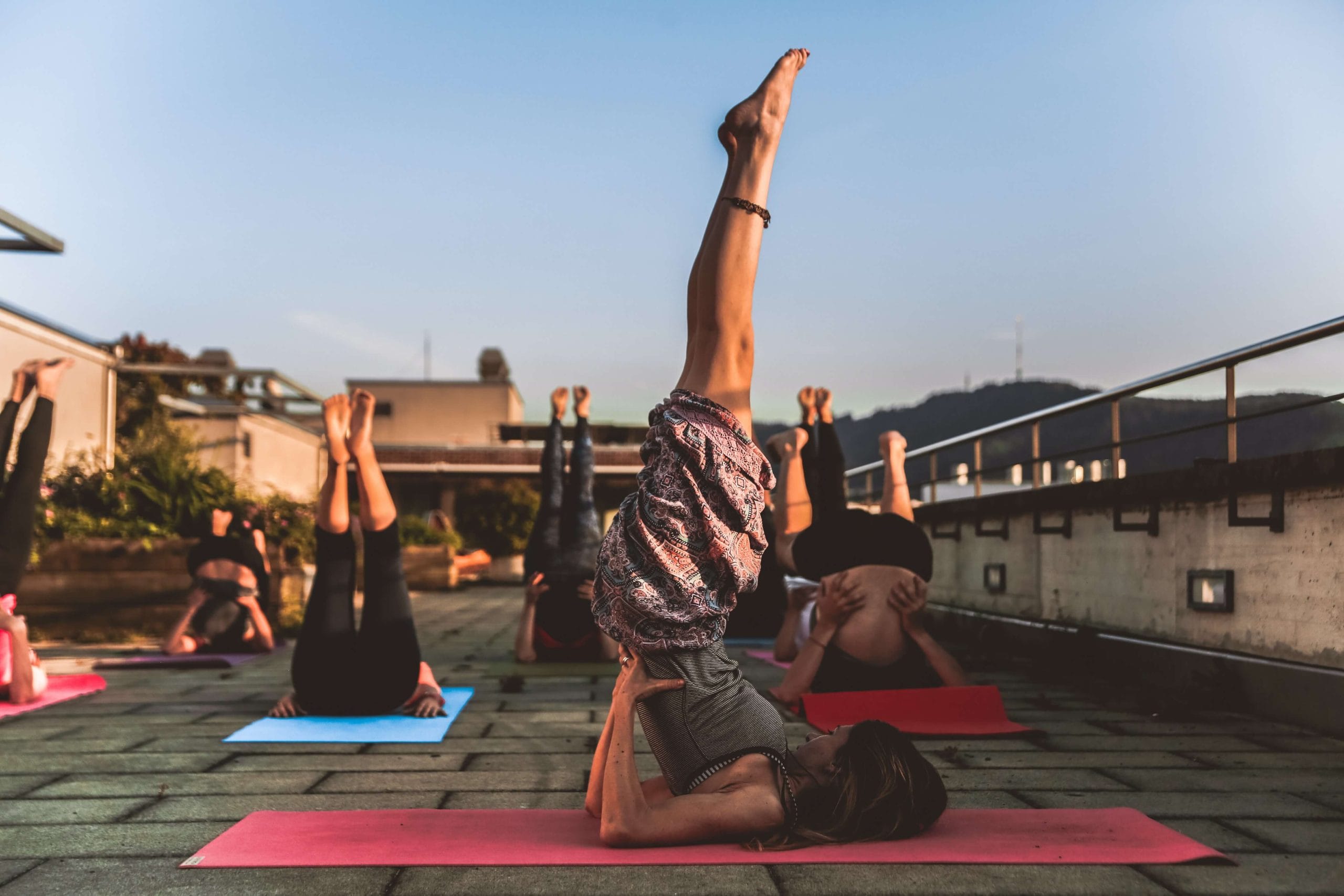 Yoga
An outdoor yoga class is one of the best fitness class ideas, as the fresh air only makes the quiet meditation that much easier. Take the week before to promote the class with an awesome flyer so that curious passersby have a bit of info on how and where they can join your next class.
You can also add a charitable cause to this workout to get the community out and engaged with a project they can all benefit from. Depending on the outdoor space you'd like to use, you may have to contact your city to ask about hosting a class in the park and take the proper steps to ensure a safe workout for everyone.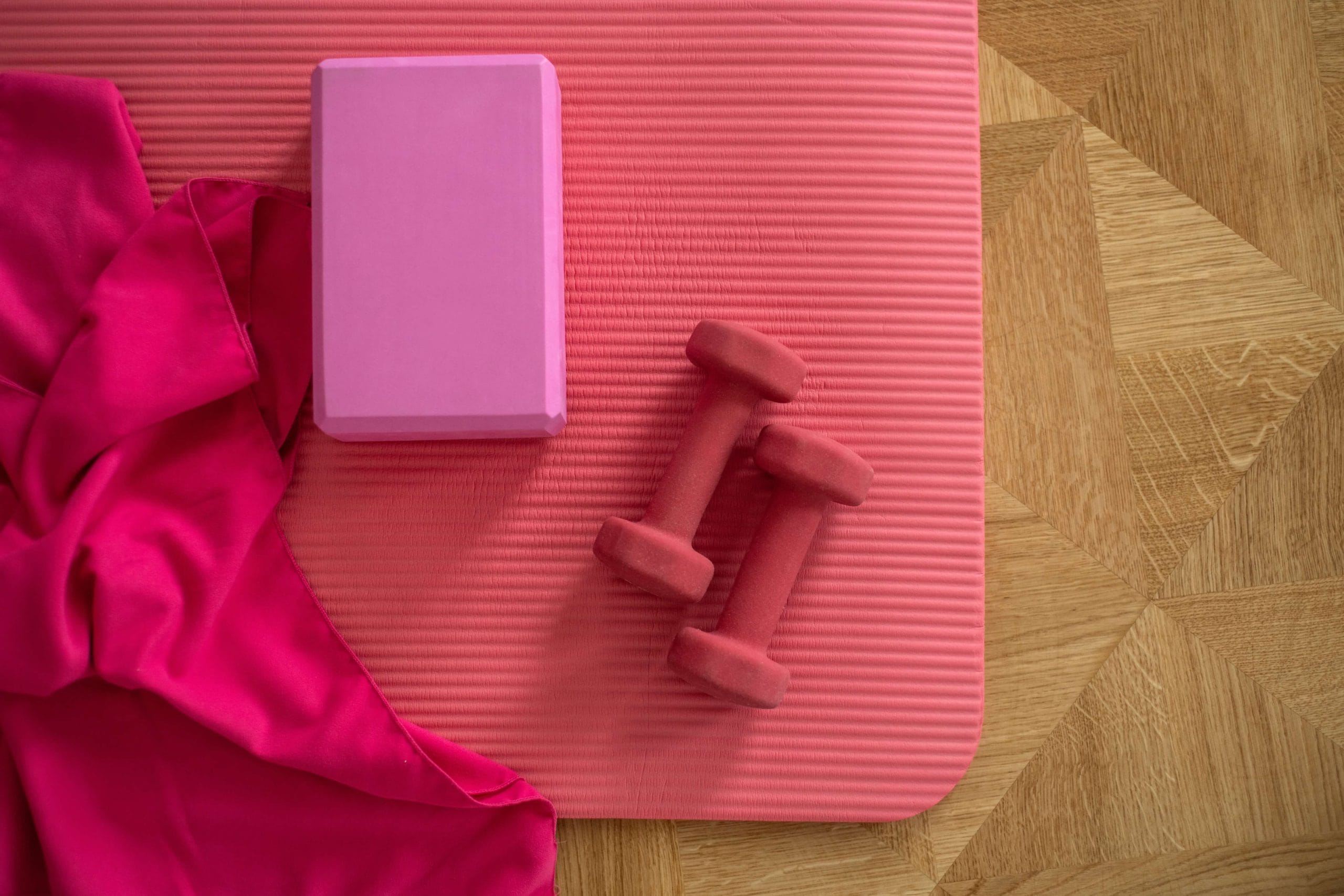 Pilates
Pilates can be a challenge even for the most well-trained athletes, as it can work muscle groups in different ways. A great way to keep the energy up and take their minds off the struggle is to incorporate a couple of fun props. Replace the standard hand weights with something they wouldn't expect like a coconut or a pineapple. Use the fruits to make smoothies after the session for bonus points.
Good pilates props help to engage the core, all while making this exercise more of a treat than a chore. Combine this with a few other fitness class ideas like a tropical-themed setting and playlist, and then take the class outdoors to create a summer smash of a pilates workout.
Manage your courses, memberships, videos, and web hosting all in one place with OfferingTree.
Manage Your Fitness Classes Using OfferingTree
Creating and implementing new group fitness workout ideas is a great way to set your business apart from the others and keep memberships high. Spend more time creating the kinds of workouts you enjoy and less time on administrative tasks. OfferingTree connects all your memberships, bookings, marketing, and video tools under one roof.
Don't lose sleep trying to patch these different aspects of your business together on a website that keeps falling apart. Let OfferingTree support your business so you can turn your passion for healthy fitness into a reality for so many others. Start your free 14-day trial to see how you can save time, money, and headaches with a dedicated wellness business software.