The fitness industry is competitive and can be challenging for small businesses looking to find their market. Luckily the market is broad, and there are plenty of avenues for new fitness business ideas to shine. 
Whether your specialty is yoga or weight training, there is no limit to how you can tailor your niche to find your audience. You can take your courses online or outdoors, offer personalized wellness or nutrition coaching, or partner up with another business to make yourself a lifestyle brand.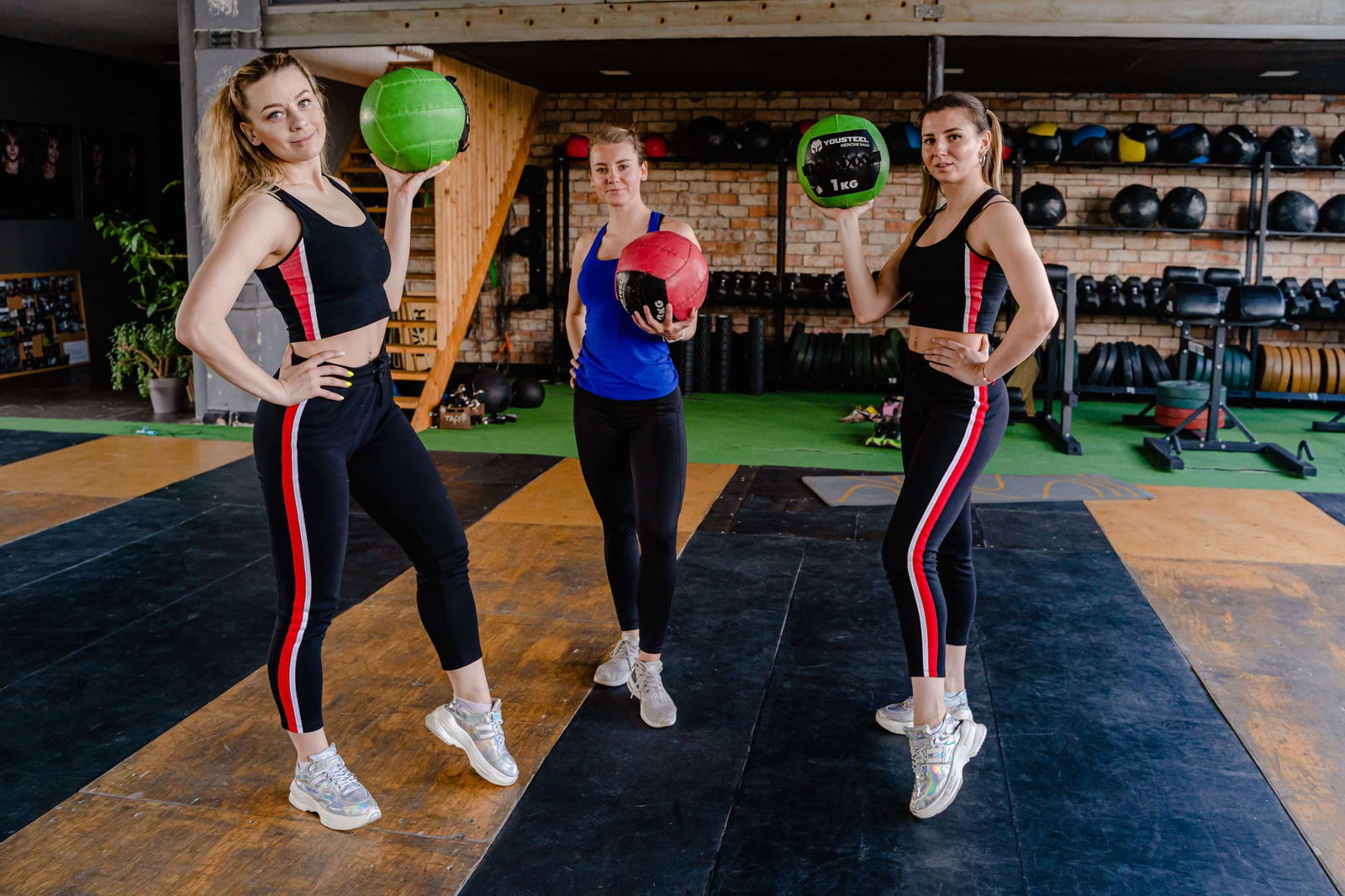 The possibilities are endless when your business is backed by the all-in-one software from OfferingTree. 
Should You Try Starting A Fitness Brand Or Business?
The fitness, health, and wellness industry is booming and projected to more than double in size over the next decade, with online fitness expected to grow even faster. When starting any business, creating a brand strategy and business plan tends to be the most difficult aspect, but starting now will ensure you have strong membership base before long.
You first need to decide what fitness niche is your target market and gauge the interest in your business idea. When you know what your goals are and how to get there, the only thing left to do is get down to work. It takes dedication and commitment, but fitness professionals typically come with these skills and a few other worthy traits:
Passion for creating and guiding a fitness community
A strong vision of your future success
Willingness to sacrifice and be flexible
Motivation and accountability to yourself and others
Drive to promote your business through social media and other marketing avenues
Fitness Business Ideas
No matter your fitness niche, from yoga to HIIT classes, these health and wellness business ideas can be applied to any class style to reach any target audience. Developing your classes to include one or all of these ideas is a great way to set yourself apart from the competition. You can start small by offering a few courses online with OfferingTree's easy-to-use software.
Branching out from there to nutrition and wellness will help you reach new clients and keep expanding your base. If you're a tech-savvy trainer, you could even branch into VR classes to give your clients something your competitors are sure to be missing. The more you do to build your offerings, the more business will come to you. Take a look at these fitness business ideas to see what business opportunities you may want to pursue.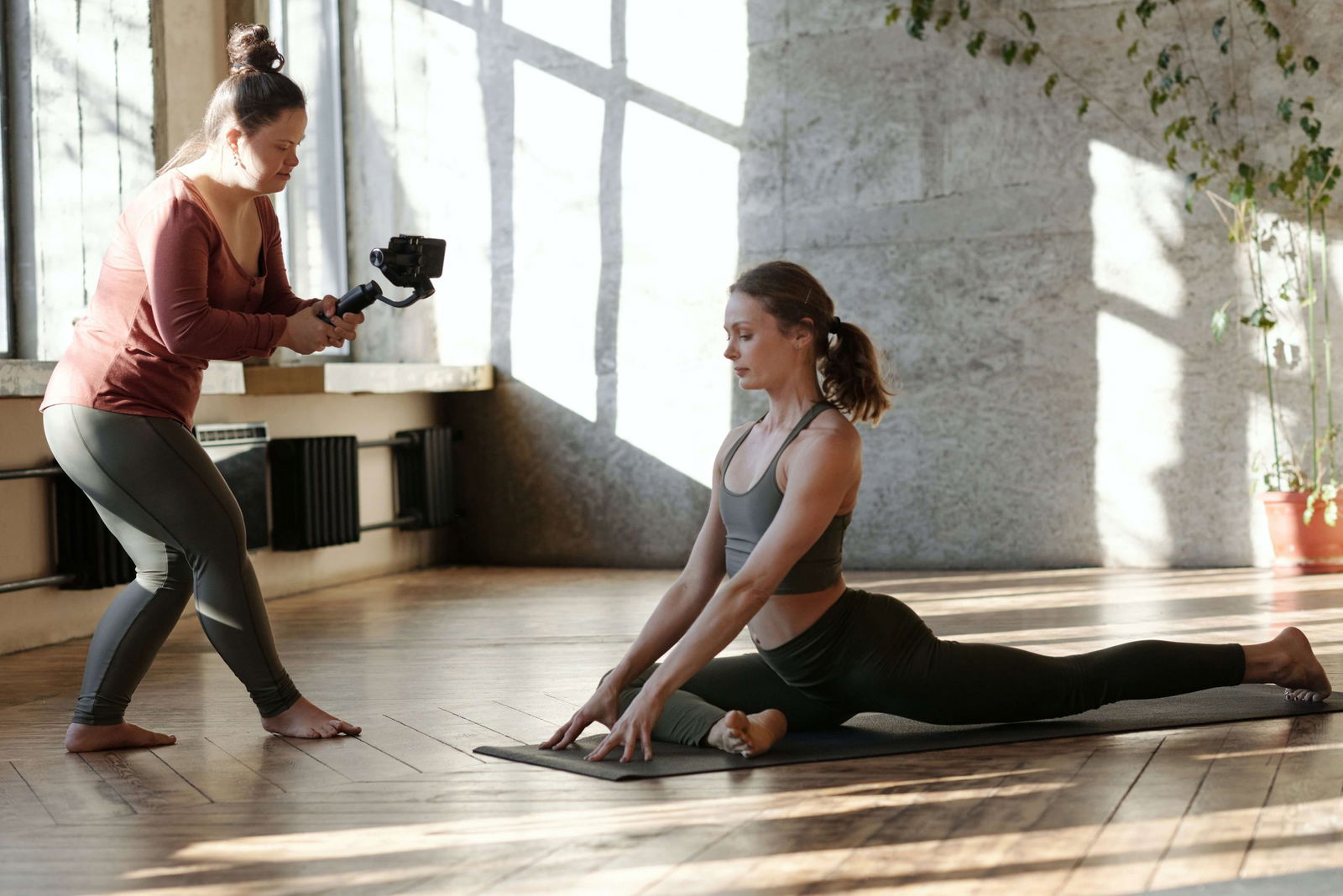 Hybrid Teaching
At-home workouts became the norm in 2020, and even as fitness studios began to reopen, the trend seemed to stick. Some people have made a workout space in their home and found that they prefer to get their exercise in without traveling. If your fitness center switched to online classes and then back to in-person sessions, you may be missing out on the clients who prefer to workout at home. Offering a mix of in-person and live-stream classes is the perfect solution to satisfy both parties and maximize your member base.
Personalized Wellness
When it comes to wellness business ideas, you need to think outside of the traditional fitness box and branch into some full-body wellness activities. If you're looking to start a yoga studio, for instance, consider including aromatherapy in your list of offerings. Suppose you're more of a specialized trainer and don't have time to incorporate new activities. In that case, you can partner your fitness center with a local spa or acupuncture clinic as a great way to drive traffic to both businesses.
Online Courses & Fitness Challenges
Starting a fitness business from home has never been easier with the quick access to cameras and equipment. However, there is still work to be done in narrowing down your fitness niche ideas and finding what people are looking for in online fitness classes. Once you've grown an online client base, you need to keep them coming back for more. One of our favorite tips for member retention is to offer fun fitness challenges for your clients to compete with themselves and each other.
Personal Training
While the expertise needed to become a personal trainer is quite high, it is a great option for new fitness entrepreneurs as the client base can be quite small. The cost to start a gym can be a roadblock for some, but luckily personal training can be done online or as an affiliate of an existing gym. To kickstart your career, there are several licenses and certificate programs online that you can take for free that will give you the qualifications needed for personal training.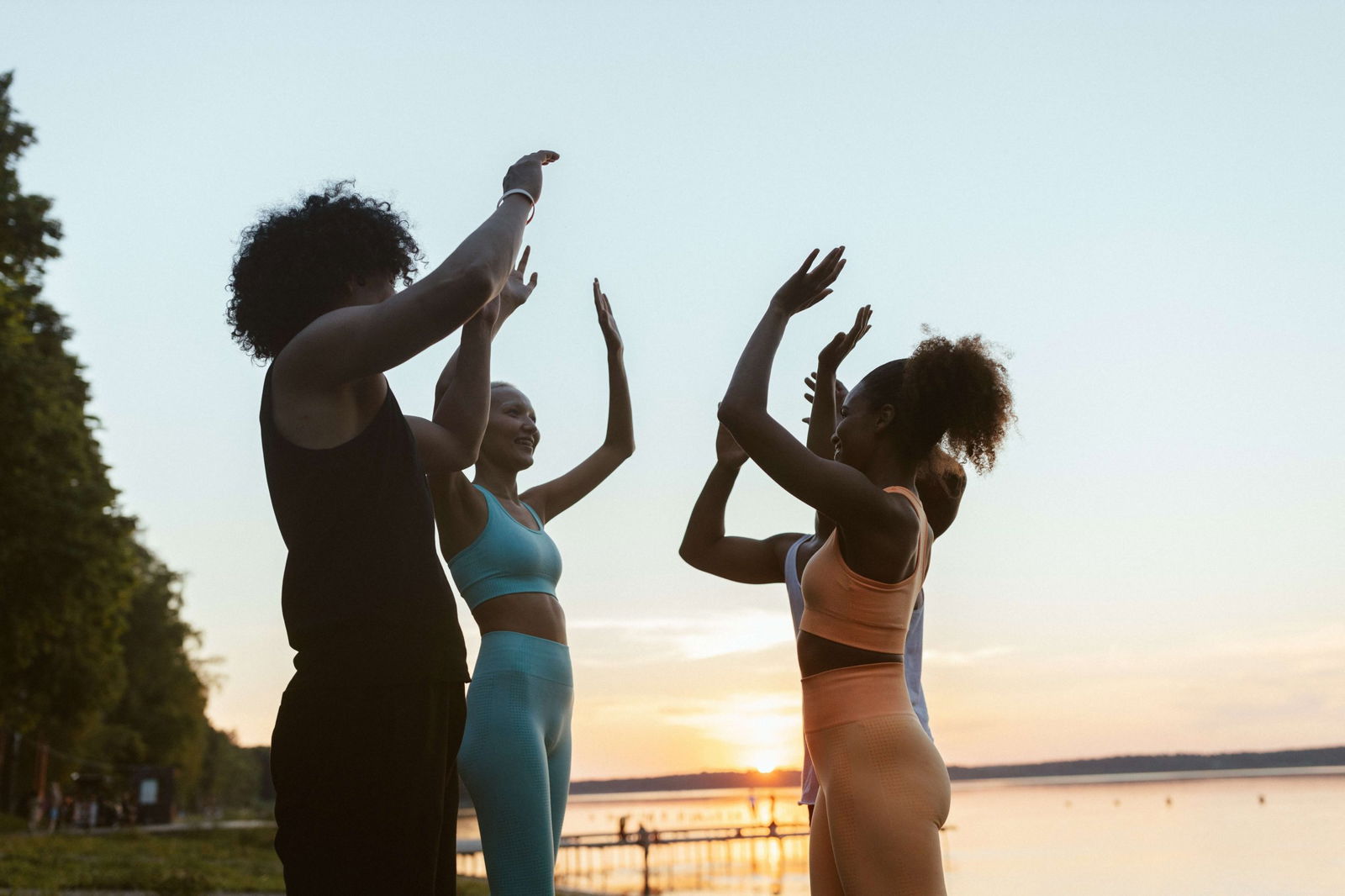 Jumpstart your fitness business ideas with help from the premier software for personal trainers. 
Special Events & Retreats
Getting outside and away from the studio is a great way to build your community and connect with the people who join your classes each week. Organize a pickup softball game, go ice skating, or hike and swim at a local park. Pack a lunch for everyone and destress with your members as you all get to know each other better. Building these connections with your community is a proven way to increase member retention for your gym.
Outdoor Classes
Social distancing and capacity limitations were a big hurdle for a lot of fitness businesses in 2020, but when the weather permitted, the outdoors kept them alive. Whether that meant offering HIIT classes in the parking lot outside your gym or yoga classes in the park, sweating outside just hits differently. Despite being born out of necessity, these outdoor gym business ideas have proven to be a huge success, and we hope they are here to stay.
Conduct your classes inside, outside, or online with ease by using the unique scheduling tools from OfferingTree. 
Partner With Other Businesses
Finding your first client base can be tough, but if you have something valuable to offer, you might have luck boosting your attendance by partnering with another fitness business. Combined classes are a great way to give your clients something new without learning a whole new skill. Mix up your HIIT class with a guest yoga instructor to give both your members a taste of what else is out there.
Fitness Clothing Or Equipment Brand
Building a strong brand is a great way to promote your gym and expand on what you offer. It can be as simple as a t-shirt or a water bottle with your logo on it, but the effect it has on word-of-mouth advertising is worth its weight in gold. Expand your clothing line to include hoodies and shorts as your empire grows, and before you know it, you might be making custom kettlebells, protein bars, and running shoes. Brand recognition goes a long way in building a fitness brand.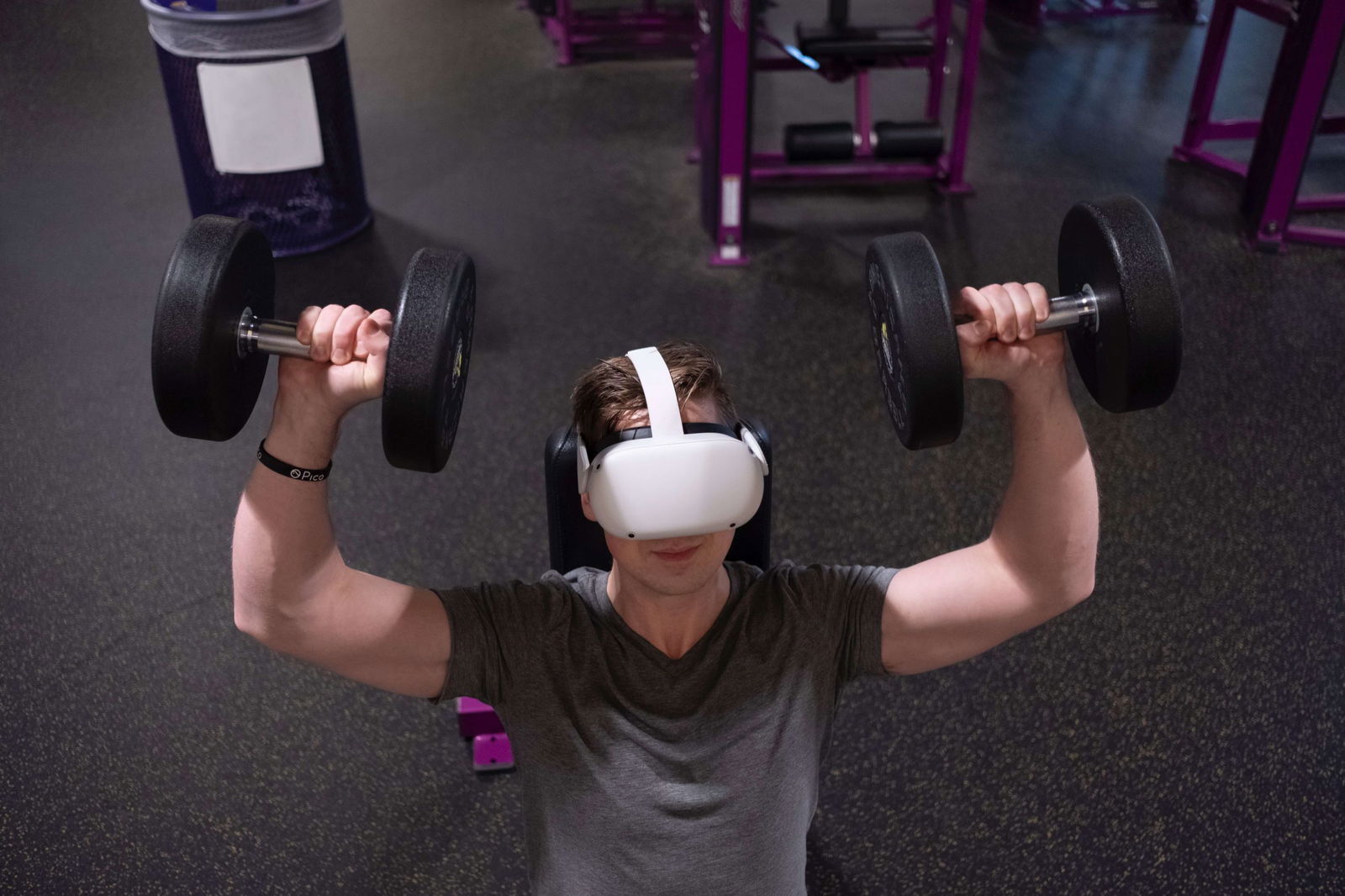 Take your brand from sketchbook ideas to new studio reveals with the growth metrics available at OfferingTree. 
VR Fitness
The next generation of fitness enthusiasts will have grown up in the era of online classes and app-based workouts. They will be looking for the next space to take their workouts. Virtual reality has the potential to take fitness to the next level quite literally with game-like progression.
The app-based workout trackers already offer rewards for streaks and milestones that hope to make working out as fun as playing video games. When the gamification of fitness enters VR, there is no telling how completely it may change the game.
Nutrition Coach
Fitness and nutrition go hand in hand. Both are needed to see true results in your client's health and wellness. While it may not be feasible for every trainer to become a certified nutritionist, you can do a few things. Offering your clients a refuel snack after a workout is a good place to start, but you can take this health business idea further by partnering with a local eatery and offering discounts or even complete meals as a part of the membership cost.
Manage Your Fitness Business Using OfferingTree's All-In-One Software
Make your wildest fitness business ideas a reality with step-by-step help from the experts at OfferingTree. Our team of support specialists is here to help you with everything, from setting up your website to managing clients and compiling invoices. Whether you're looking to take your yoga classes online or conduct hybrid classes, there is no better time to start than now.
Personalize your business with additional wellness offerings, one-on-one training, and special events under one roof. Starting a successful fitness business like yoga instructing or even massage therapy has never been easier now that all your needs can be met in one easy-to-use website. Try a demo to see for yourself how OfferingTree can take the stress off your business and give you more time to expand on the aspects of the business that you're most passionate about.