By Sara Villamil
Recently we asked our members for feedback on how they built their websites with us, and we were delighted to hear from Sara Villamil about her process in designing a beautiful site. Sara shares her tips below.
Designing your own website has never been easier, but that doesn't mean it is any less daunting! I was in desperate need of my own website refresh and tried 3 different platforms before discovering OfferingTree. I was immediately sold – and excited – after playing around with the OfferingTree template for just a couple of hours. It's intuitive, allows for a personal touch, and is incredibly tailored to the needs of yoga, meditation, and other wellness professionals. Without any prior experience, you can design a beautiful website that stands out and represents your brand.
Below I share my tips for creating your own effective, unique, and branded website on OfferingTree. Hopefully they will prompt you to think about your own design, so grab a pen & paper and start your plan!
1. Feel & Learn
What would you like someone to feel when they visit your website? It might be inspired, calm, happy, welcome, supported, and/or ready for adventure?
What would like someone to learn from their visit? Is it your method, your schedule, your offerings, or where to find you? Maybe all of the above!
2. Call-To-Action
When someone is on your website, what is that you would like them to do? Register for a class, buy a package, try a free video, subscribe to your mailing list? Create a call-to-action list from most important to least important. Be sure to make your primary call-to-action really clear on your site to guide your visitor to it.
3. Remove the Clutter
When it comes to content and design, the simpler and cleaner the better. We are constantly inundated with information and images and so attention spans are generally shorter. As a result, users are less willing to plough through unnecessary info. Include your most important content, use clear images, consistent fonts and colours.
Your homepage is your first impression – the lobby of your studio, the entry-way to your home – make it inviting, representative of you and your brand to set the stage for the rest of your website. Remove busy backgrounds and make sure that you can read your fonts and content over your images.
4. Colours
When you think about your style, brand and offerings – what colours come to mind? Do you already have colours in your existing branding and logo? You can use a colour palette provided by OfferingTree or explore an in-depth colour palette resource like https://coloors.co. Simply input the codes provided right into your design on OfferingTree!
5. Images
Always use high quality, high resolution, professional images. If you don't have access to your own, there are many incredible stock photo options. Stock photos have come such a long way and you don't have to use the same images we have all seen a million times. I recommend istock.com or free images from unsplash.com – remember to credit the website and photographer.
6. Fonts
OfferingTree has done a great job of selecting font options. Choose one that best suits you. Be aware of too much bolding, italicizing, and underlining. Make sure the text and fonts you are using are easy to read, especially for longer pieces of content.
7. Stay Unique
When using a template, how can you keep your site unique? Help your uniqueness shine through with your images, fresh colour palette, and creative content presentation. If you have a logo, try placing it in the template circle. If your logo doesn't fit, consider placing in one element from your logo for brand consistency.
8. Check As You Go
Always check to see how things appear on your desktop and on your mobile. Ask trusted friends and family to review your website before you launch it to the public. Ask them to check for grammar, content and user experience. Also, ask them if they think it is a good representation of you and your brand.
My new website has exponentially eased my ability to communicate and provide for my clients. With the innovation and support of OfferingTree, I continue to discover and implement new ways to better my client's experience.
In your OfferingTree site, you have all the tools you need to make your website beautiful and uniquely you. Answer the questions above, make a plan, and dive in. I can't wait to see what you come up with!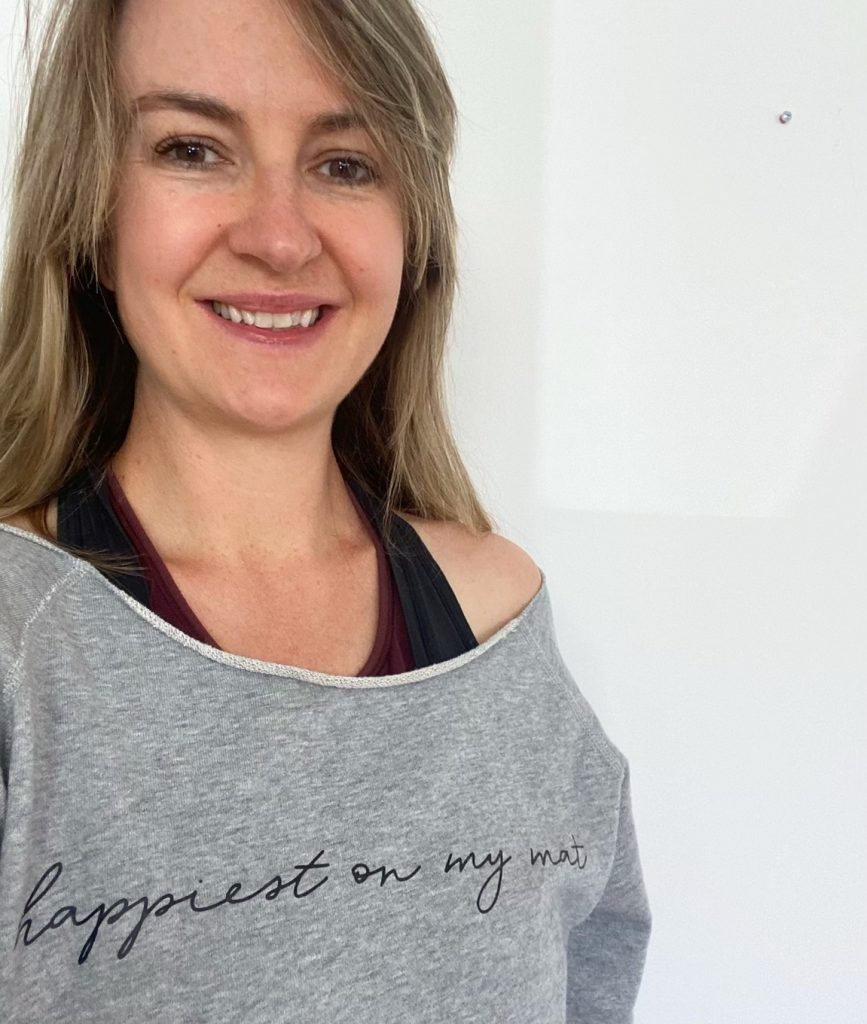 Sara Villamil is a Yoga Teacher and Yoga Teacher Training who lives in Calgary, Canada. Sara has a degree in Communications with a focus in Public Relations and has held marketing roles in a variety of health, fitness and yoga businesses. As a yoga teacher, she specializes in Prenatal/Postnatal and Vinyasa Yoga and also has her own Prenatal & Postnatal Teacher Training Yoga School. Sara is passionate about helping others find their voice and share their gifts.
Want Sara's help to design your OfferingTree website? She is available for website design, consultation and brainstorming sessions.
For more information, please contact her through her website: www.saravillamil.com