Booked & Busy? How to Simplify and Streamline Your Wellness Practice
Is your wellness business thriving, but you need help and guidance to streamline?
If you are booked out and busy, but feeling overwhelmed by all the backend stuff pulling you in different directions, you are not alone. 
Wouldn't it be amazing to make the business stuff easier and more sustainable? Join us for this webinar to learn how!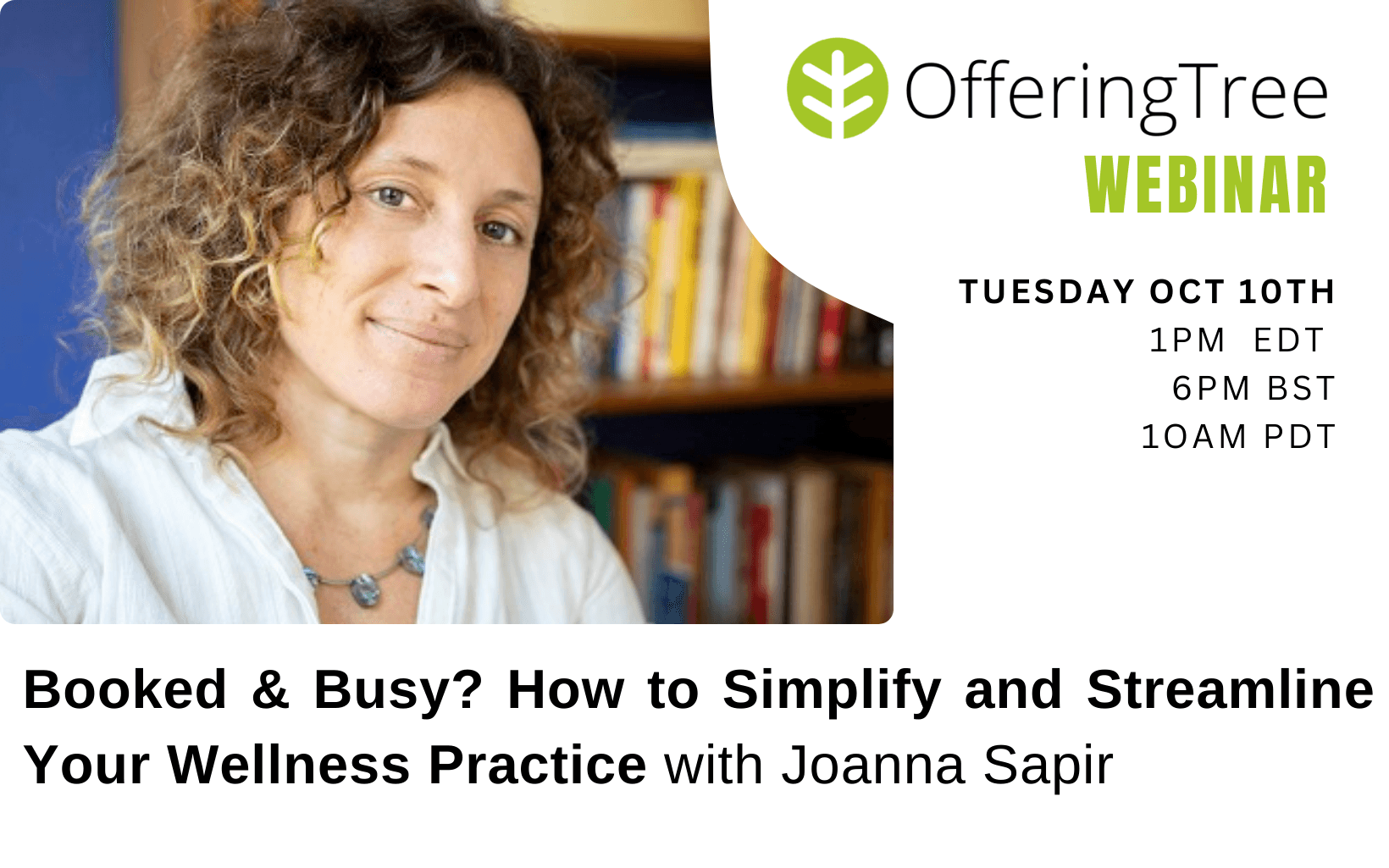 In this webinar you will learn...
The top business challenges that booked-out wellness practitioners face and how to overcome them 

The 4 stages of a wellness business (and the key features of a truly RESILIENT business that most practices don't have) 

How you can work less and make more, without sacrificing quality of care for your clients  

The most important 'system' your business needs to be profitable and sustainable
There will also be a Q+A and the opportunity to work further with Joanna on a mini-review of your homepage!
Plus – you can get your burning Q's answered by a pro!
About Joanna
Joanna Sapir is a business strategist who helps wellness entrepreneurs set up systems and processes in their businesses to serve their clients more powerfully, enroll committed long-term clients, and create steady income and cash flow.
This webinar will outline how to systematize and streamline key areas of your business so you can build a resilient business, and have more space to focus on the things you love to do.
* When you register above we will send you an important email with instructions on joining the webinar. This will include a unique URL you will need to use to access the call. Please don't share this URL, instead share the link to this page so that others can get their own unique link to join. Additionally for some webinars we share a list of registrants with the presenter. If you do not wish to have your registration email shared simply let us know.