5 Key Metrics for Success
Calling All Studio Owners!
Do you LOVE talking about the numbers, metrics and data in your business? 
Or are you more interested in being face-to-face with your clients, and can't find a lot of joy in boring spreadsheets? 
If you are more closely aligned with #2 – we got you!
Join us for this webinar to learn all about how to drill down easily on the numbers that will grow your studios success, with strategies you can implement right away, so you can spend more time doing what you love in your business! 
When: Thursday September 7th at 12 pm Eastern / 9 am Pacific / 5 pm BST
Where: Live on Zoom (and yes there is a replay!)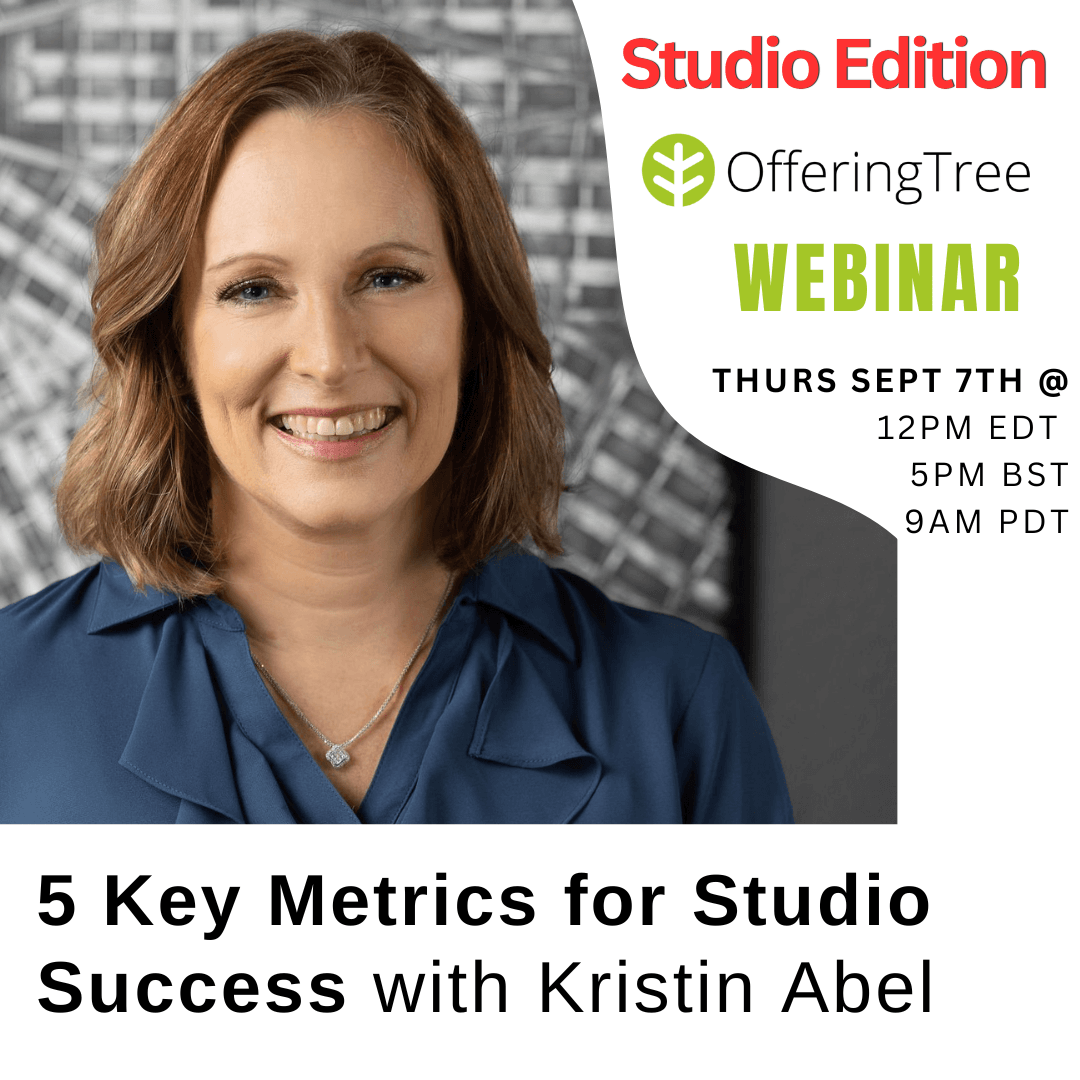 In this webinar you will learn...
Which revenue categories you should be focusing on

How to manage those important recurring revenue streams

Which attendance reports are crucial

Intro offers – and turning them into memberships
There will also be a Q+A with Kristin, so bring all your studio business questions!
Kristin is a Yoga Business Coach, based in Houston, Texas. Having owned and managed a boutique yoga studio for 16+ years, Kristin has lived the challenges of running a small business through recessions, hurricanes, and pandemics. Kristin works one-on-one and in small groups with yoga studio owners, to help them see through the weeds of their business and identify solutions and implement strategies so that they can grow their businesses and enjoy more free time for themselves. Her specialties include KPI analysis, optimizing pricing, sales processes and email marketing.
* When you register above we will send you an important email with instructions on joining the webinar. This will include a unique URL you will need to use to access the call. Please don't share this URL, instead share the link to this page so that others can get their own unique link to join. Additionally for some webinars we share a list of registrants with the presenter. If you do not wish to have your registration email shared simply let us know.