Turn Your Website Into An Experience
Creating a website can be so overwhelming! What content should you include? And do you put it on this page, or that one? How do you check all the boxes but still keep it streamlined? Does it look good on mobile?
Join us for this webinar to learn how to harness the attention of your website visitors, and turn your website into an experience!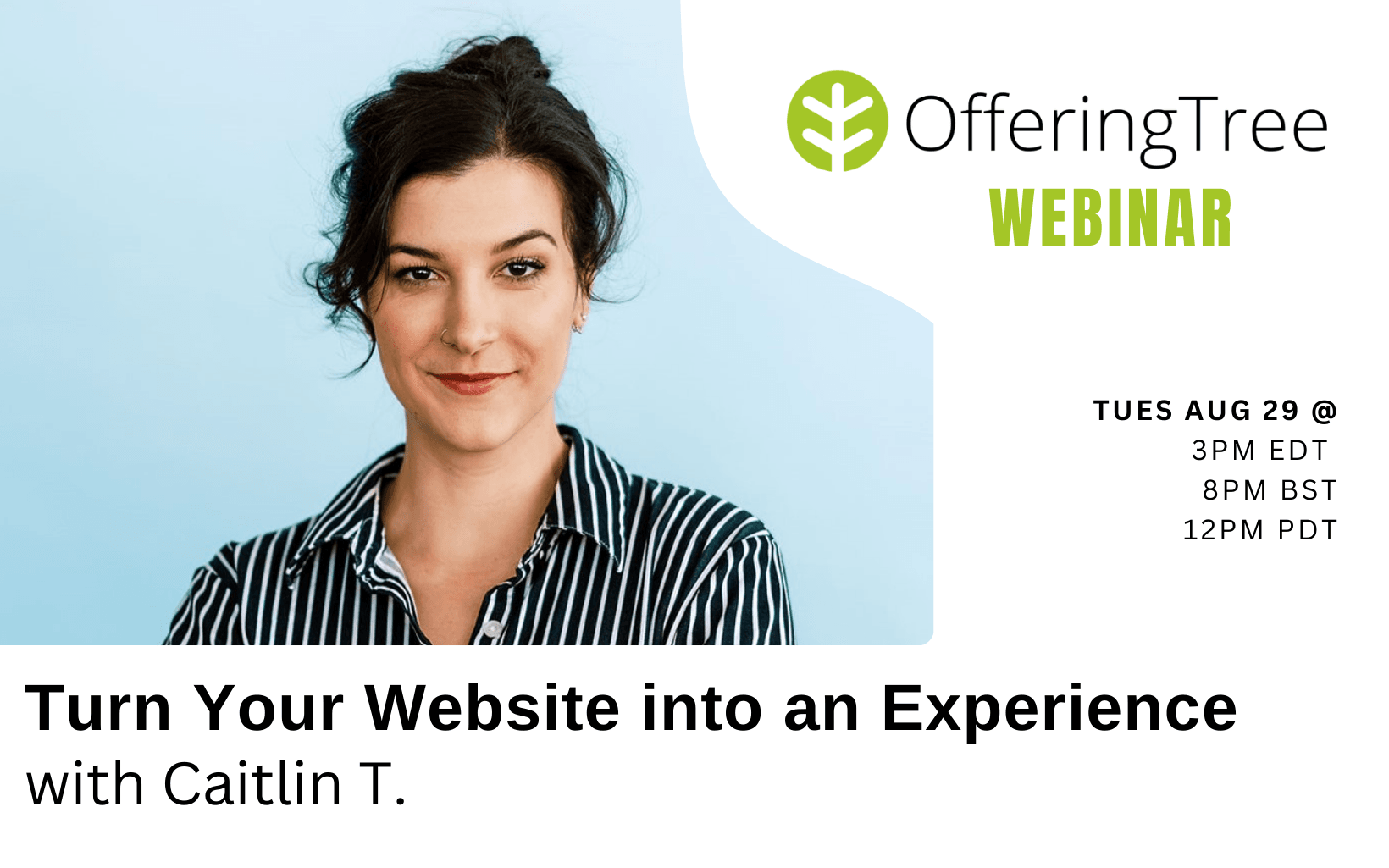 In this webinar you will learn...
What customers want to experience with you. 

What to include in each section of your homepage. 

Quick tips for making your homepage more customer-centric. 
There will also be a Q+A and the opportunity to work further with Caitlin on a mini-review of your homepage!
Plus – you can get your burning Q's answered by a pro!
Caitlin of @caitiemeansbusiness is a digital experience designer from New Jersey. She's fascinated by human connection in online spaces and harnessing tech for good (+fun!) 
* When you register above we will send you an important email with instructions on joining the webinar. This will include a unique URL you will need to use to access the call. Please don't share this URL, instead share the link to this page so that others can get their own unique link to join. Additionally for some webinars we share a list of registrants with the presenter. If you do not wish to have your registration email shared simply let us know.