Are you a dancer with a true passion, continually excelling in your classes? If so, you may have wondered at one point or another how to become a dance teacher and if it's even something you can turn into a career. 
Before you go out and take the first dance instructor certification class you find, it's helpful to have an action plan. We've developed a checklist on how to become a dance fitness instructor. Once you've reviewed our five simple steps, you'll be prepared and ready to embark on your journey to becoming a dance teacher.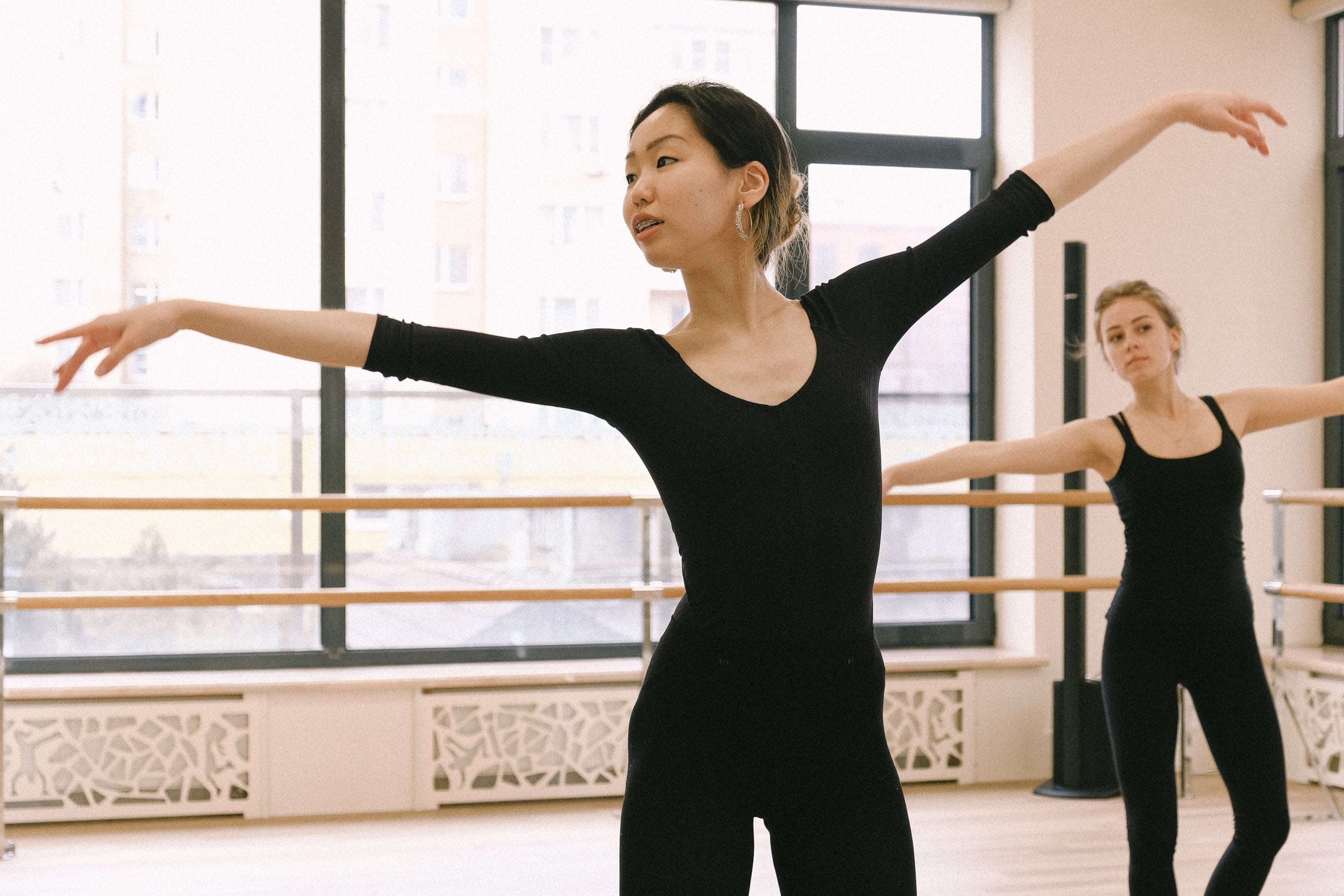 Get the word out about your dance classes! Create a dance website in minutes with OfferingTree's easy-to-use website builder. 
Types of Dance Styles To Teach
Dance has been around for ages, and as a result, hundreds of unique genres have emerged. As a dance instructor, you will likely be required to know at least the basics of the most popular dance styles listed below. You might already be passionate about one particular style, and if so, lean into that. It's important to hone in on a form that you love so that you can provide the best class experience and instruction to your students. The most popular dance styles are as follows:
How To Become A Dance Instructor
You're motivated and ready to become a dance instructor, so let's get into the steps you'll need to take to get there. Your passion will get you started and will certainly shine through when teaching others. 
Along with that passion, you'll want to have strong people skills, adaptability, optimism, and patience. As a dance instructor, you will be required to teach and critique the performance and technique of your students. Your training should prepare you for this and also teach you the basics of anatomy. We've developed a list of five steps to ensure your success at the beginning stages of your dance career and beyond.
How does OfferingTree compare to MindBody?
Feel like Mindbody is a bit complicated and expensive? See how OfferingTree is the easy button for running your studio!
Develop Your Dance Skills
Even if you've been a dancer for years, there's always room for growth and improvement. Continue to take classes as often as possible and with a variety of instructors and dance styles. Take notes after each class: What did you like and what didn't you like? How could you improve the next time as a dancer?
Use each class as an opportunity to learn from the instructor and your fellow students. Enroll in private lessons to hone in on specific movements or a particular dance style. Dance may start out as a fun hobby, but with time, dedication, and patience, you can turn it into a rewarding career.
Train To Become A Dance Teacher
The level of dance teacher education you'll need will largely depend on where you want to end up teaching. If your goal is to teach K-12 dance, you'll need a Bachelor's Degree and a teaching license. If you'd rather teach in a studio setting or as a private instructor, the requirements are a bit more lenient.
Instead of a Bachelor's degree in dance, many studios require dance instructor certification. You may find a studio and dance instructor you really like who is open to mentoring you on your path with the intent to hire you as a dance instructor once you are certified. The more training, certifications, and hands-on experience you get under your belt, the more well-rounded you will be as a dance instructor.
What Degree Do You Need To Be A Dance Teacher?
As we mentioned above, teaching dance in a K-12 school setting (especially public schools) will require a Bachelor's Degree and teaching license. There are ways around this requirement, but this is the most recommended path.
The most common dance teacher degree is a Bachelor of Arts (BA) or a Bachelor of Fine Arts (BFA) in dance. As part of your dance degree, you would learn about the various styles of dance, movements, terminology, history, and anatomy of the body. Teaching dance at the college level would require a Master's Degree and demonstrated expertise in one or more styles of dance.
There's a reason our clients prefer us over Mindbody. See for yourself how OfferingTree stacks up against the competition. 
Gain Teaching Experience
As you are taking dance classes throughout your community, find an instructor or studio that you connect with. See if they offer any dance teacher training or if they would be willing to let you apprentice under one of their instructors. You could even consider getting a part-time job at the studio to immerse yourself in dance and grow your network.
If you have a community center in your city, reach out and see if they have a dance program you could volunteer with. The more you can get out in the dance community, the more people you will meet, and the more opportunities will present themselves.
Get Certified
Getting your professional certification in dance instruction will open doors in your career, validating your skill and desire to potential employers. So, how to become a certified dance instructor? Before you even begin looking at certification programs, take some time to think about what your ideal environment is for teaching. This will have an impact on the type of program you look for. If you want versatility, be sure to select a program that covers the four main styles of dance.
It can be confusing to know which dance organization and certification path to pursue, especially with so many options available. This is where you can lean on your network of dance professionals. Where did your favorite dance instructor do their training? Does the studio you'd like to work for have a preferred certification or program? Do your research, and make sure the program is a good fit for the style of dance you are looking to teach. A good program will have a robust training schedule to help prepare you for your examination.
Popular Dance Teacher Certifications
Let's cover a couple of the most popular professional dance teacher certifications. Dance Educators of America (DEA) offers training in ballet, jazz, modern, and tap. In addition to Associate level and Advanced level training certificates, they also offer a Student Assistant Certificate meant for those who support and assist dance instructors during classes. The National Dance Education Organization offers a popular Certificate in Dance Education (CiDE) after successful completion of 33 credits. Whichever program you chose, make sure there is an emphasis on dance pedagogy on top of dance education and skills.
Maintain Your Dance Teacher Certification
Once you've taken your training course and obtained your dance instructor certification, the journey isn't over. There's always room to improve your technical skills and teaching methods to remain competitive in the market. Get involved as much as possible with the dance community in your area. Keep an eye out for any professional development or continuing education opportunities, like workshops, conventions, or additional fitness certifications that pertain to your specialty. And finally, don't forget to keep track of those activities and add them to your Dance CV!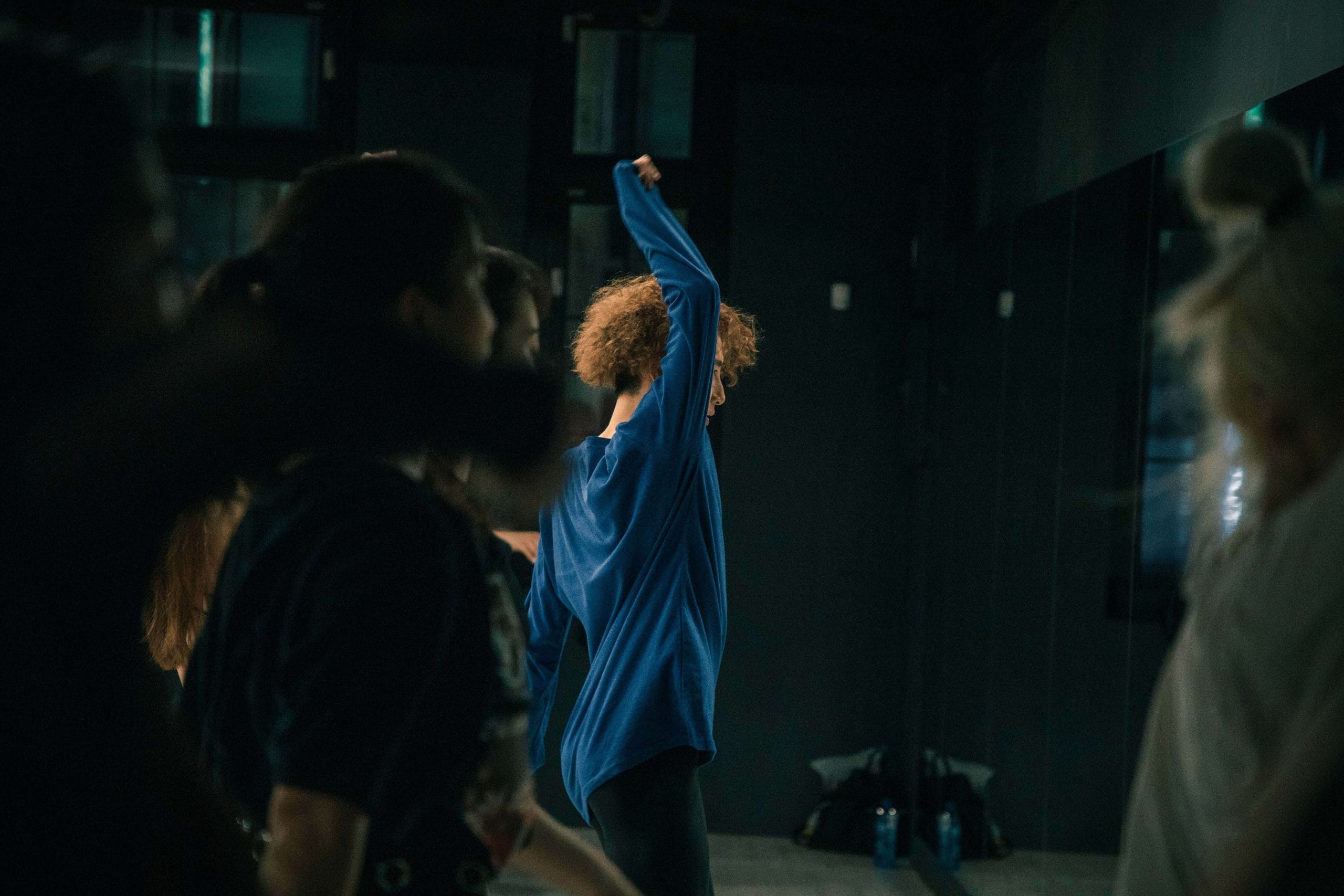 Make your class stand out from the rest with our tips for boosting class attendance at your studio. 
Where Can You Work As A Dance Instructor?
As a certified dance instructor, you have options when it comes to where you can work. Most dance instructors work for private studios, but you can also work at group fitness centers, community centers, dance schools, and even high schools leading dance fitness classes.
Another option is to go out on your own and work with students on an individual or small group basis as a private instructor in person or online. Ensuring you have a proper website and can market to new clients will be critical to growing your business (in addition to any word-of-mouth referrals). And don't forget about the music! The regulations vary depending on whether you are teaching in person or creating recorded content for your online community, so be sure to take a look at our guide to playing music in class.
Create Your Own Dance Website Using OfferingTree's All-In-One Software
Dance instruction can be an incredibly fulfilling career, especially if you are a natural leader and have an aptitude for nurturing others and motivating them to be the best they can be. You've got the experience, passion, and enthusiasm, so what are you waiting for? Now that you've got a simplified checklist, you can go out and earn your dance teaching certification with confidence.
OfferingTree is your trusted, all-in-one solution for everything from scheduling to payroll to marketing. With our handy website builder, you can create your dance website in minutes! Let OfferingTree take the time and stress out of the business side of your dance studio so you can focus where it matters most: on your clients. Watch our quick demo video to see how OfferingTree's services can benefit your practice, and get started with a free trial today!