Admittedly, hunting for the right insurance—in general—can seem like an overwhelming task. 
With so many considerations to keep in mind and so many insurance companies promising exceptional rates, stellar benefits, and comprehensive coverage, it can feel daunting to research and select the insurance company that makes the most sense for you, your business, and your needs.
This becomes even more seemingly challenging when you consider choosing liability insurance for your professional career—something that's so crucial to your health, wealth, and future. If you're struggling to find the ultimate yoga liability insurance to safeguard yourself, your career, and your longevity, know that you're not alone—yoga instructors of all talents and types are on the same journey, too. 
But today, we're here to share some good news—picking the right yoga liability insurance doesn't have to be tumultuous. In fact, if you know what to look for, it can be simple and streamlined.
Keep reading to learn what every yoga instructor should know during their liability insurance hunt. 
Why Do Yoga Instructors Need Liability Insurance? 
Before we dive into the checklist that every yoga teacher should go over during their liability insurance search, we want to offer a straightforward answer to the burning question, "why do I—a yoga—instructor—need liability insurance, anyway?"
It's a fair question, it's one that companies like beYogi Insurance often get, too. According to beYogi, liability insurance is a must for yoga instructors like you because it protects them on all fronts. Unfortunately, anyone operating a business that offers services to the general public (like a yoga teacher) can fall victim to a number of different liabilities, actual or alleged. 
Risk management practices—like investing in quality liability insurance—can ensure long-term success for your career, your overall well-being, and even your finances (because allegations and accusations can end being very costly). 
When teaching yoga, there are typically three main liabilities (or risks) that instructors face:
General Liability – typically, this risk relates to injuries or damages that happen indirectly—so, not as a result of your classes, but something that occurs in or around your business. This is often referred to as "slip and fall insurance."  
Professional Liability – this is generally a risk that presents itself during the course of your instruction or direction. 
Product Liability – liability protection on this front ensures that you're protected if a product causes an allergic reaction, damage, or harm to one of your students.  
Having liability insurance that safeguards you on all counts is a must for teachers who want to protect themselves, their career, and their future from litigious actions, lawsuits, claims, and more. 
Your Yoga Insurance Checklist
While every insurance company out there offers unique coverage, different pricing, and special promises, it's important to do your research and look past any marketing fluff that might draw you in. Remember, every yoga instructor is different, every career is different, and every teacher's needs are different—that means it's so important to figure out what credentials matter the most for you and your career. 
The best way to pick the right yoga insurance company to partner with? Try leveling the playing field by researching each of these considerations before you choose your yoga insurance partner. 
1: Member Benefits 
It might sound silly to list this as the first consideration, but we want to emphasize how important these types of details are. Good yoga insurance partners will offer you next-level coverage, comprehensive options, and will meet your budgetary needs—but great yoga insurance partners will offer you all of that and so much more. This is where member benefits come into play.
It's important to realize that we don't just mean benefits like a free T-shirt when you sign up—we mean real, career-boosting benefits that make a difference in your business. For example, beYogi offers a long list of member benefits, like a free, customizable website; identity protection with $25,000 coverage limits; discounts on classes from YogiApproved, annual  Offering Tree plans, SAYF Certification, and more; free courses and trials; affordable telehealth and dental plans; and so much more. 
Member benefits shouldn't be cute, small perks like a pin or a magnet—they should make impactful differences in your business and your career. 
2: Online Coverage 
Whether you think online coverage will be in your future or not, it's best to plan ahead with an insurance company that covers this as part of your normal fee. Why? Because if the COVID-19 pandemic has taught us anything, it's that we should all be prepared for any eventuality. Teaching online was a saving grace for a lot of fitness instructors in 2020 and into 2021, and beyond that, it's a stellar career move for many that can offer flexibility, growth, and a boost in income. 
Choosing an insurance partner who already includes this in your liability insurance plan is key—that way, if you decide to make any changes later, you'll already be set and ready to go. 
3: Comprehensive Plans 
Earlier, we talked about all the types of liability insurance that yoga instructors should look into. Naturally, you should ensure any insurance plans you look into cover those things, too. A comprehensive plan offers you coverage on all fronts and in amounts that make sense for you. You'll want to compare all of your options side-by-side to see what some offer and what some don't. Ask yourself—what do you need and want when it comes to your coverage? The right partner will ensure there's a plan that has everything necessary (and then some). 
4. Price 
While coverage is the most important consideration, you can't forget about a price that makes sense for you. Ultimately, finding a high-quality insurance partner with the best coverage doesn't have to mean paying the most. Our best advice is to find an insurance partner that meets your budget as best as possible, but also is reliable and dependable. Further, do a little extra digging to see if the price they offer you is the final price. Sometimes, insurance companies can tack on extra fees for different services, if you change your specialties, if you switch to teaching solely online or in-person, or make other substantial changes. It's best to find an insurance partner who covers everything you—and might do—with transparent pricing that makes sense for you. 
5. Claims-Made vs Occurrence Form & Shared Limits vs Individual Limits 
These terms can get confusing, but it's important to know what they are—and understand which does what—if you're going to equip yourself with all the knowledge needed to make the right insurance choice. When seeking out the right insurance, take a look at terms like: 
Claims-made coverage: this type of coverage means that your policy must be active in order to file a claim; even if your policy has expired but your claim occurred during your active-policy timeframe. 
Occurrence form coverage: this type of insurance guarantees that you can file a claim even after your policy has long expired as long as the claim event occurred when your policy was active.  
Shared Aggregate: this type of insurance pools members together so that claims are added together toward a shared limit.
Individual Annual Aggregate: the limit you see on a particular coverage is yours for the term limit—no sharing or pooling. 
6. Modalities & Services Covered 
It's highly unlikely you'll only ever offer one type of yoga, one service, or one modality, so make sure that your insurance is going to cover you in the future. For example, beYogi offers coverage on 490+ modalities under a single policy—that means if you decide to add hot yoga to your offerings in the future, your policy price and parameters will not change. When shopping for the right insurance, double-check on these policies so you don't end up with extra fees and charges if you add new services to your offerings.  
7. Mobile, Flexible Policies 
Finally, you'll want to make sure your policy is mobile and flexible—in other words, you want it to move with you. Some insurance companies will charge extra for fixed versus mobile policies, so be sure to check this with each provider. 
When It Comes to Coverage,  beYogi Has Your Back 
At OfferingTree we have partnered with beYogi to bring their insurance to our users, with a discount. The beYogi insurance is flexible, mobile, and comprehensive, and beYogi can provide both general and professional liability coverage that puts your career – and your well-being – first. 
Our advice? Reflect on those authentic considerations we mentioned in the blog above—then ask yourself honestly, "does beYogi fit my needs?".
At the end of the day, what matters most is that you're protected, covered, and taken care of by an insurance company that is so much more than just a business. You deserve a partner in the insurance world. Don't put your career and your passion at risk by cutting costs on insurance coverage.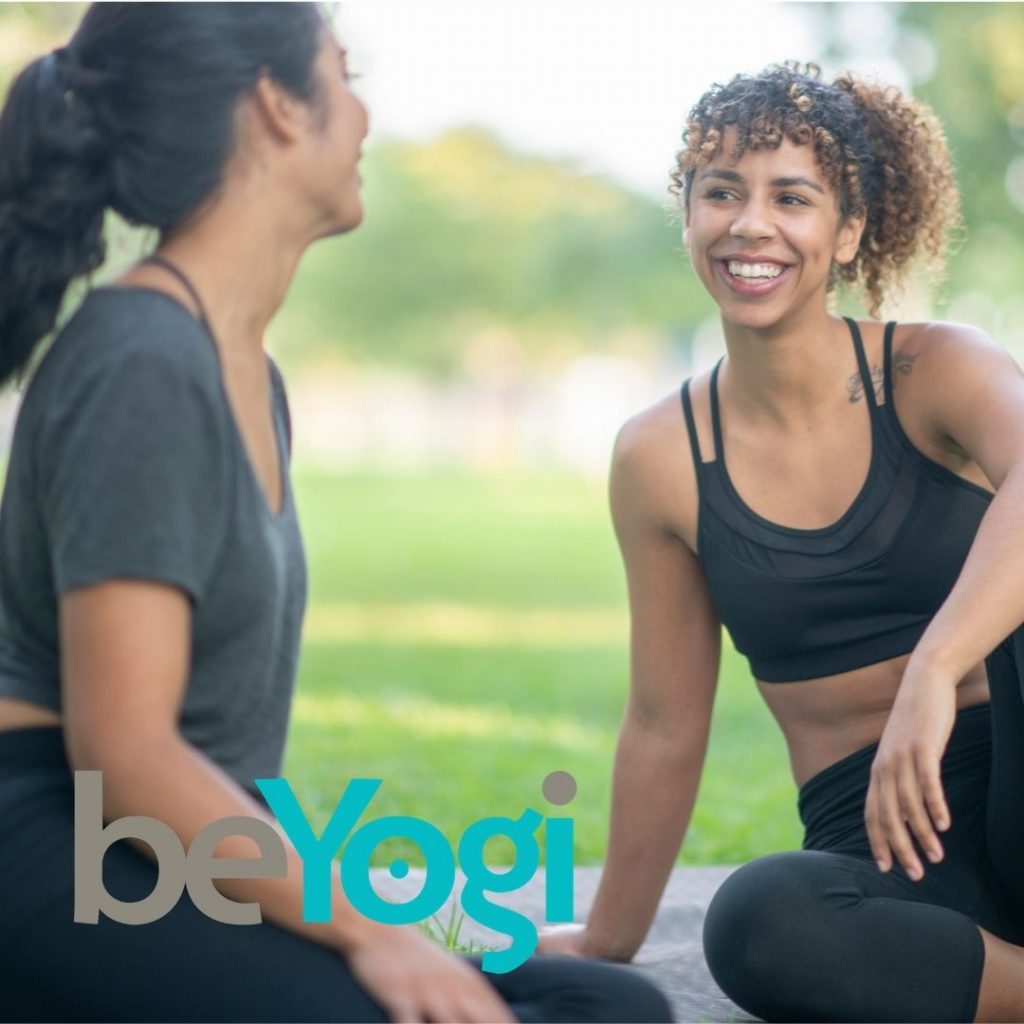 About beYogi
beYogi is your premier online yoga source, offering information and inspiration to support you at every step of your journey. We offer yoga teachers and students access to affordable, all-inclusive yoga liability insurance. Drawing on our experience and knowledge of the yoga world, we designed a yoga insurance program that covers whatever style you're teaching, wherever you are, whenever you need it.
For OfferingTree members, beYogi is offering an exclusive discount on their annual professional policies. Take $20 off their already low price insurance options. Learn More Here.