Customer experience, or CX, refers to the total experience a customer has with your brand. 
It encompasses what they hear, feel, see, smell, taste, touch and believe about their interactions, both online and offline, starting before they make a purchase and continuing long after the sale is complete.
Interestingly, while customers say they are willing to pay more for positive experiences, they also say the customer experience at most companies needs improvement.
Thinking of your website as a digital storefront, let's design a homepage that supports an amazing customer experience from the moment they step through the door.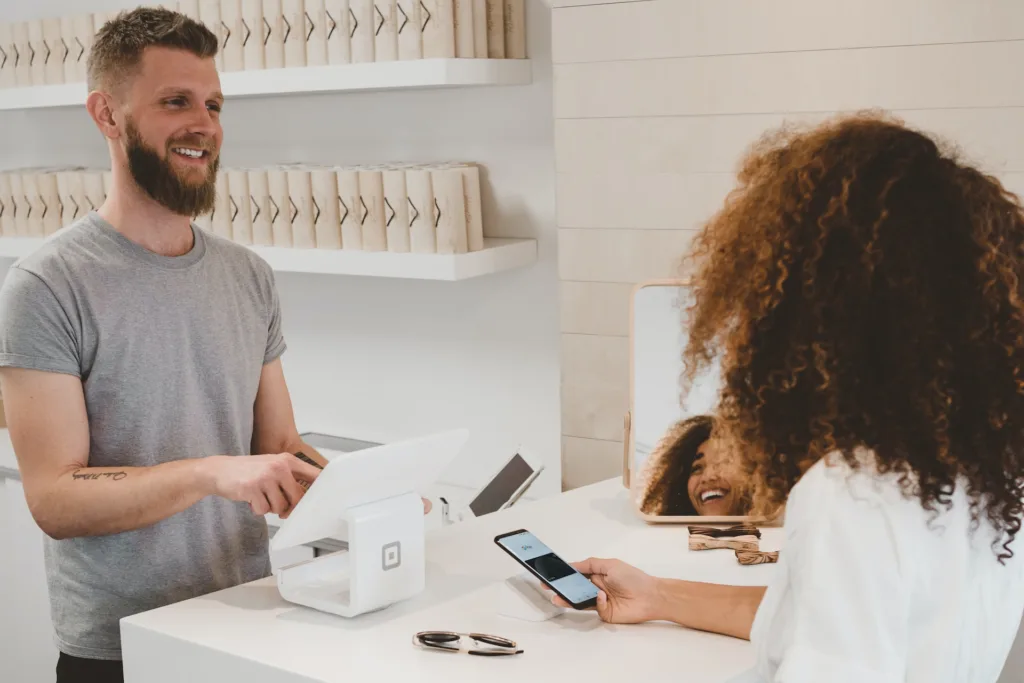 Looking to create a website for your business? OfferingTree's all-in-one software can help.
Tell Them How You Help
"The fold" is an imaginary line on your website. When your website first loads, all the content that's immediately visible (without having to scroll down) is considered "above the fold". 
This is exceptionally important real estate. Use it to communicate to your website visitors what you do and why it's awesome. You can do this with a bold statement answering the question "What can you do for me?", paired with a concrete tagline of how you do it.  This helps visitors decide if they've landed in the right place. 
Some other key elements to include above the fold are:
A CTA (Call To Action) button that links directly to your services

A high-resolution picture that shows what it's like to work with you.

Clearly labeled navigation options. To avoid overwhelming visitors, try limiting the main navigation to ~5 options.
Watch a Demo of OfferingTree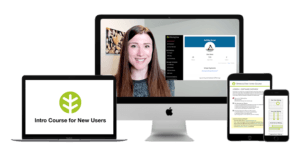 Curious about how OfferingTree's all-in-one platform can save you time and money? Watch a demo and get Ashley Hagen's free intro course!
Give Them A Sample
Your lead magnet, also known as a freebie or opt-in offer, offers something of value in exchange for an email address. (FYI – Did you know email marketing is 40x more effective than social media?!)
Your lead magnet could be a coupon, downloadable PDF, quiz, free consultation – something that your ideal client would find genuinely valuable as they consider whether you're the right brand to help them accomplish their goals.
Introduce Yourself
There are, undoubtedly, many other brands who do what you do. But each brand has its own flavor. Is your brand focused on high-intensity workouts? Fostering tender healing spaces? Welcoming all ages?
In 3-5 sentences, paint a picture of your brand's unique vibe. I like to pair it with a photo – usually of the founder – and a button linking to the "about" page so readers can continue reading.
Share Your Services
Give website visitors a preview of your services. Depending on what you offer, you may choose to showcase specific services or overarching categories, such as "Studio Classes, Virtual Classes, and Private Sessions." 
Whatever arrangement you choose, I suggest sticking to a grouping of 3. It supports visitors in making a choice by reducing decision fatigue and making your offerings easy to understand. In other words, it keeps things easy as 1, 2…3!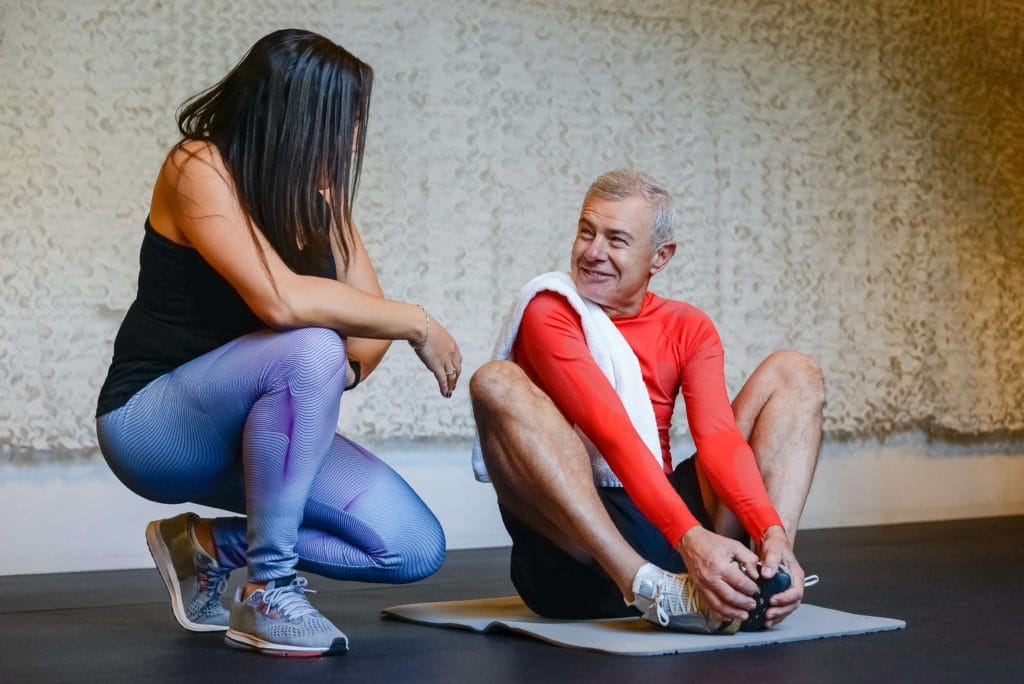 Offer Social Proof
Social proof, such as testimonials, ratings, and "trusted by" logos, helps build confidence in your brand by showcasing the positive experiences of other customers. If you operate locally, I suggest showing off a few impactful testimonials and providing a link to a public review platform (Like your Google Business profile) so visitors can see unedited feedback from real customers as well.
Create Certainty
If a website visitor has read this far down the page,  they're interested but they haven't pulled the trigger – indicating that something is holding them back. Your job at this point is to create certainty for them. What do they need to feel confident taking the next step?
Here are a couple of effective approaches:
Offer a free sample or money-back guarantee

Showcase your certifications to establish credibility and expertise.

Address frequently asked questions to alleviate common concerns.

Present a simple 1-2-3 process that demonstrates the ease of working with you.
Choose just one or two of these ideas for your homepage. If you want to use them all, sprinkle them around other pages on your website.
Invite Them To Take The Next Step
Conclude your homepage (and every other page on your website) in a call-to-action so the visitor never hits a dead end; they're always looped to the next part of their journey.
Consider these options:
Offer assistance (Something like "Questions?" Hit this button to connect with one of our friendly staff members"

Encourage them to "Get Started" with a button linking to your offers.

Direct them to your latest blog article to keep them engaged.
Provide Quick Links
In the footer section, include essential information such as your location, contact details, and social media links. Placing social media links in the footer – as opposed to the header – helps minimize distractions and keeps visitors focused on your website.
Also include policy links, like a refund policy, terms and conditions, and privacy policy. Some policies may be legally required; if you're looking for legal templates, I recommend The Legal Paige!
Get Feedback On Your Site
After updating your homepage, it's a great idea to evaluate how it's working so you can make smart adjustments. 
Fortunately, OfferingTree has analytics built right in! I also recommend tapping in a friend (or two!) to look things over and uncover issues you may have missed.
 About the Author
Caitlin @ Caitie Means Business is a digital experience designer from New Jersey. She's fascinated by human connection in online spaces and harnessing tech for good (+fun!)