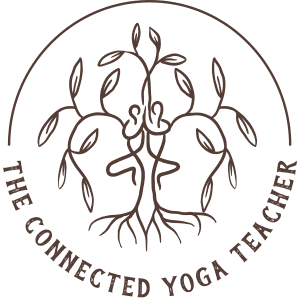 Get your teachings online in minutes
Our simple tools simplify your life and improve your bottom line
Get discounted pricing on all paid plans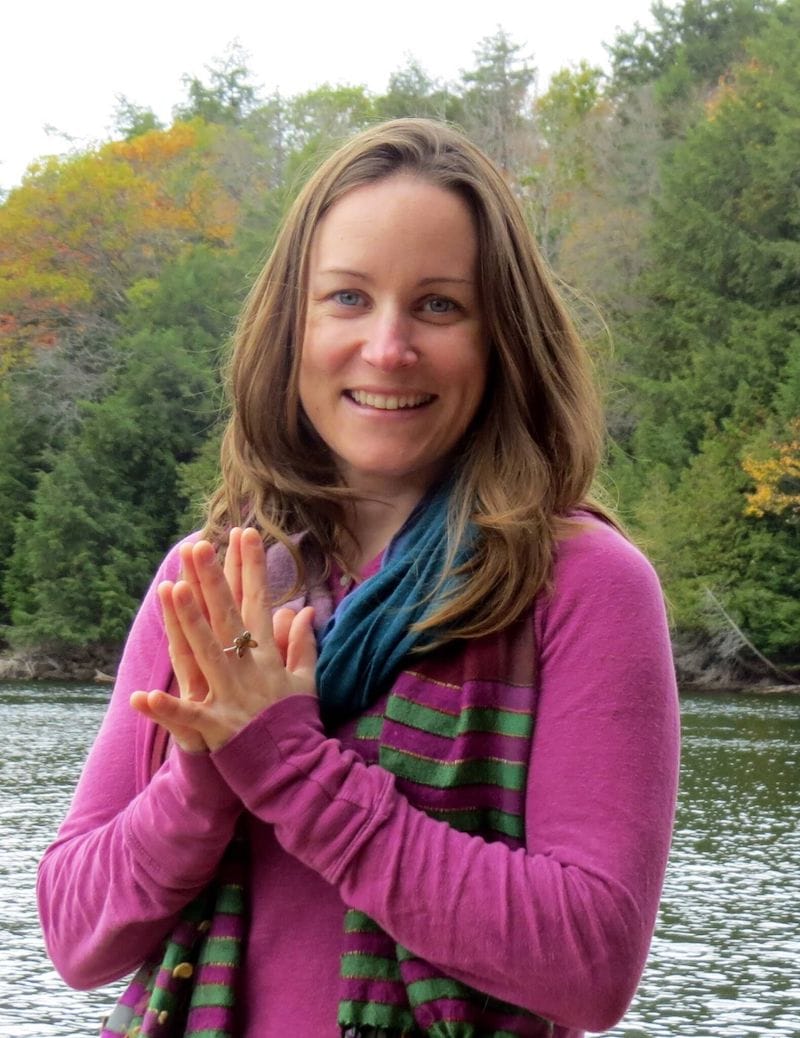 Yoga teachers often reach out to me with website questions and they often tell me that the tech of creating and updating a website is overwhelming. So, when I found out about OfferingTree I knew this would be the answer for any yoga teacher in need of a simple and quick website.
Once I got to know the team over at OfferingTree, then I was really impressed. They have fantastic customer service and they listen to what yoga teachers need. I like how setting up a website with OfferingTree allows for some customization, but at the same time limits decision fatigue. This allows yoga teachers to get online quickly, so they can focus on teaching yoga.
If you would like to hear a conversation that I had with Alex and Eddie of OfferingTree, here is the link to that inside The Connected Yoga Teacher Facebook group.
– Shannon Crow from The Connected Yoga Teacher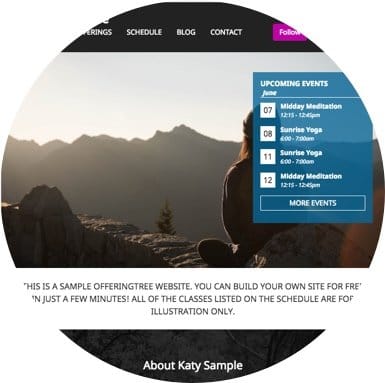 CREATE A WEBSITE
Website design can be complicated and time consuming. With OfferingTree you can create an attractive, mobile-ready, professional website in 10 minutes (that's not a typo). Your site will showcase what you teach and when so your clients and students can find you, follow you and register for your events. Simple and effective.  See a sample site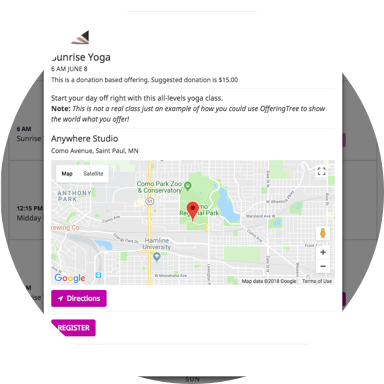 MANAGE YOUR SCHEDULE
If scheduling with you is hard, your clients will give up and move on. With our easy-to-use scheduling and appointment booking tool, you can keep your clients up-to-date and make it easy for them to register for your offerings. The OfferingTree calendar allows your students and clients to reserve a spot in upcoming classes or book a private session with total ease. Watch a short demo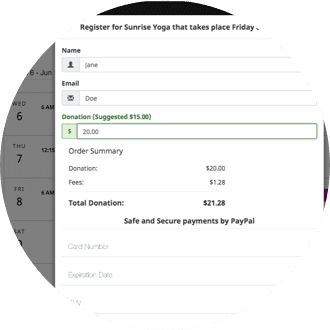 ACCEPT PAYMENTS ONLINE
We support that you're trying to help people, and we understand you need to make a living in order to help others.  Being able to accept secure online payments, offer memberships and packages with support for sliding scale payment gives you and your clients greater flexibility. Our low transaction fee payment processing (that can be passed onto the purchaser if you wish) will keep you and your clients happy. Accept payments in 30+ countries. Watch a short demo
TRACK YOUR CLIENTS
Staying engaged with your students is the key to client retention. Our client database stores all of your client information in one easily-accessible location and lets you monitor which of your students are attending classes. With this information, you can follow-up, offer deals and keep your students coming back for more.
RETREATS, WORKSHOPS, CLASS SERIES
Built specifically for wellness instructors, our scheduling tools include support for retreats, workshops and class series. This gives you flexibility to teach the way you want. Clients register once and have access to a series of events that can be on different days and at different locations.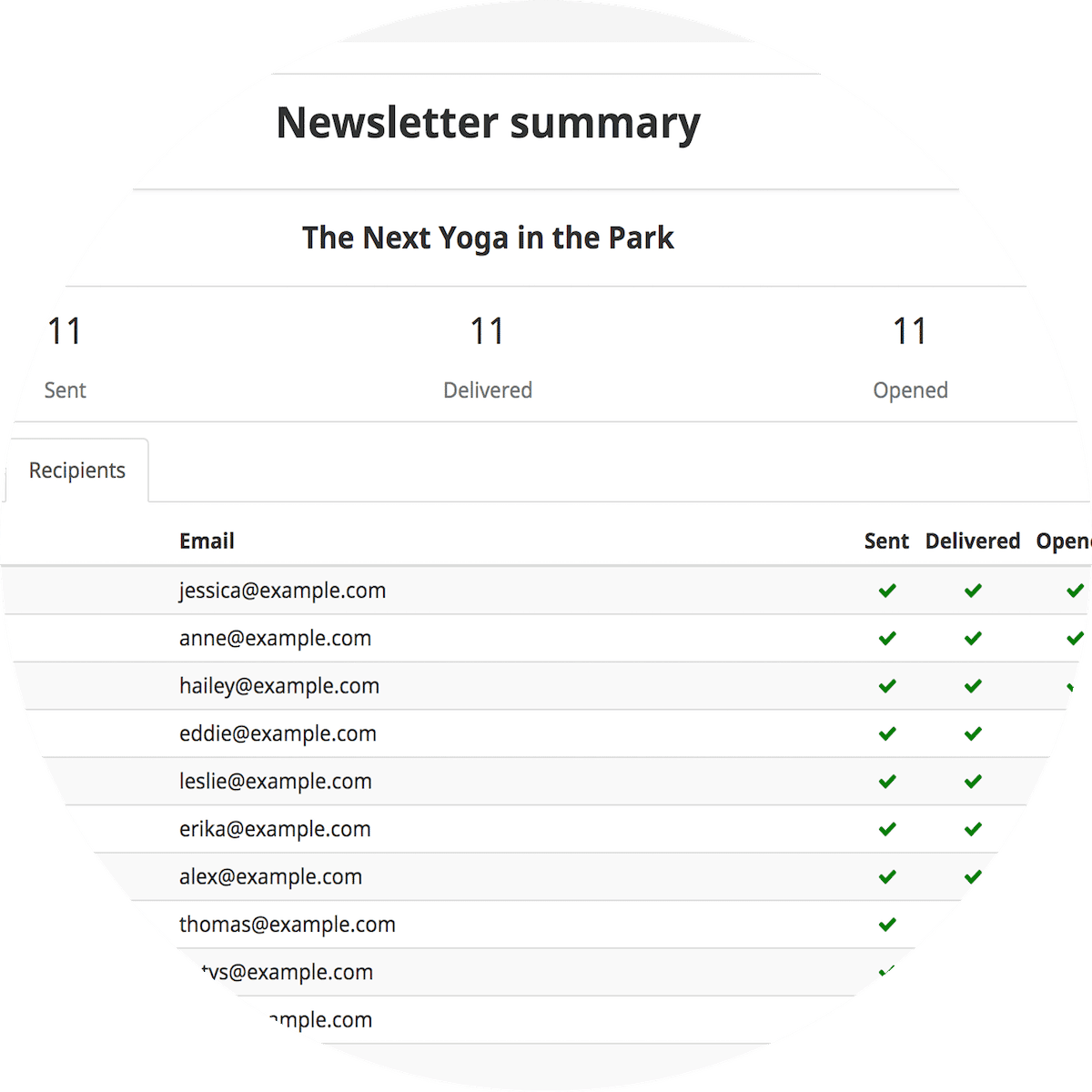 EMAIL MARKETING
Keep your following in the loop with our easy-to-use email marketing tools. Our drip email marketing tool automatically sends custom emails when people subscribe from your site, and our newsletter tool allows you to quickly send a professional newsletter to targeted audiences. No need to learn a complex system with our easy-to-use tools.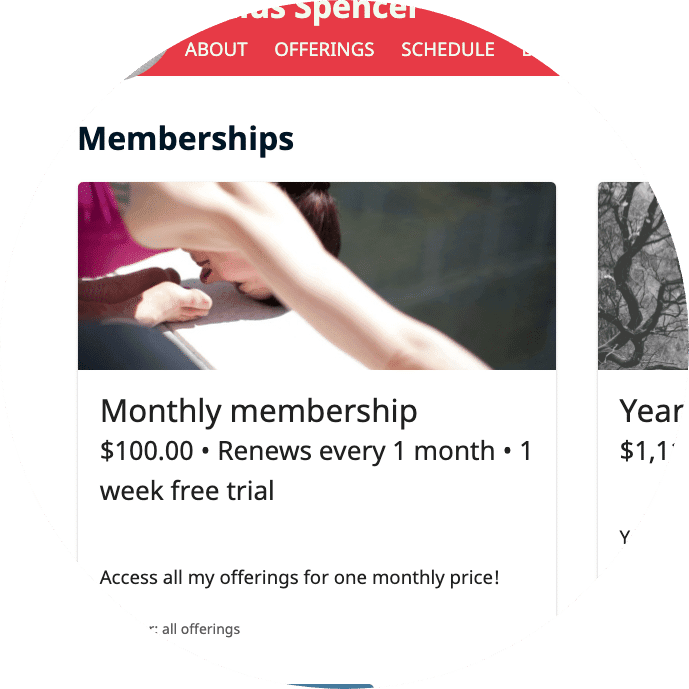 Memberships & Packages
Sell your own memberships and packages right from your OfferingTree website or embed our membership and schedule snippets onto your existing website. Memberships and packages are great because they make it really easy for your most loyal students and clients to book your services and also allow you to collect recurring payments.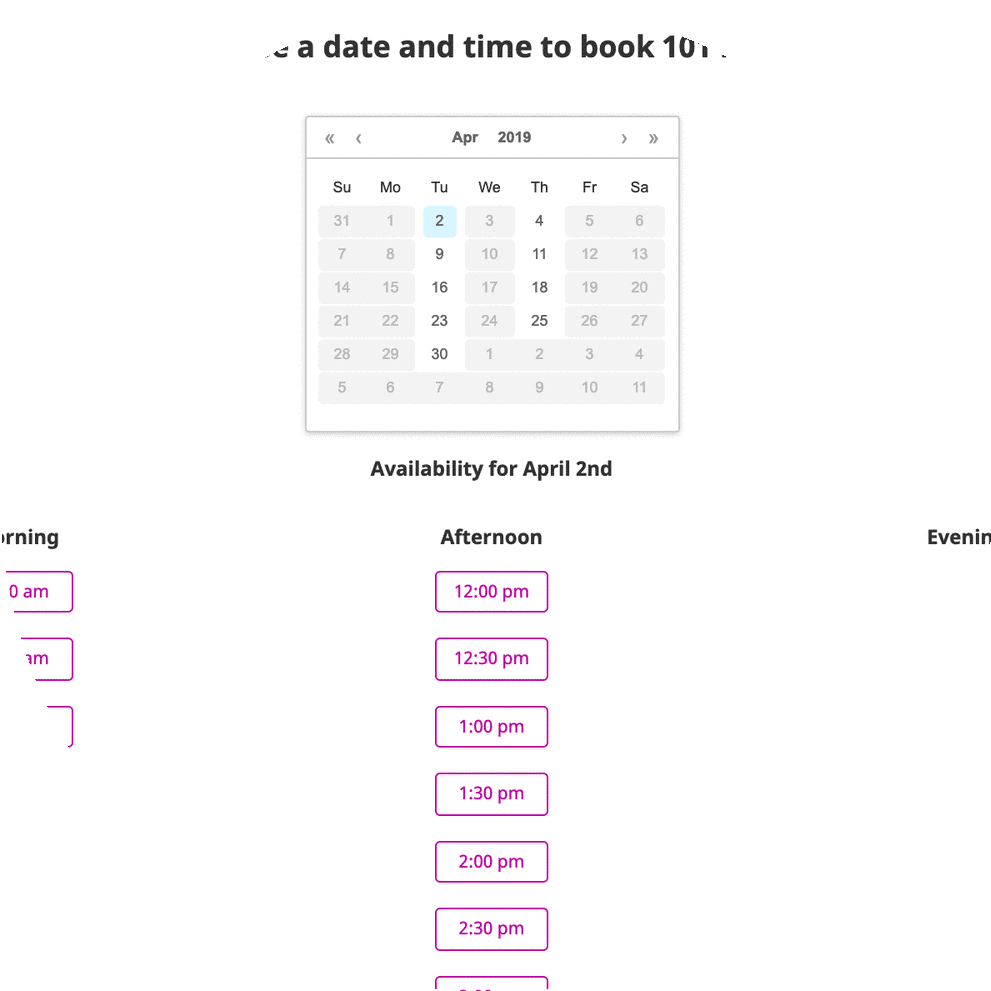 APPOINTMENTS
No more back and forth communication about scheduling your appointments and private sessions. Set up times when you are available and your clients can then book an available time slot that works best for them. Using online payments the session can be paid for ahead of time. All within your website! Watch a short demo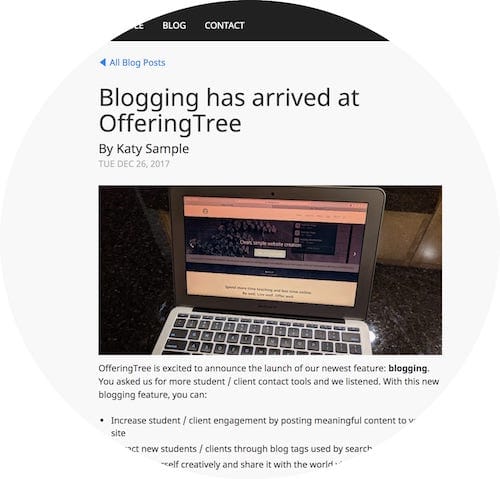 BLOG
Share your knowledge with your students by blogging. We make it easy for you to publish your own blog on your website. This helps potential students find you because search engines prefer sites with original content. Get noticed and grow your practice. Watch a short demo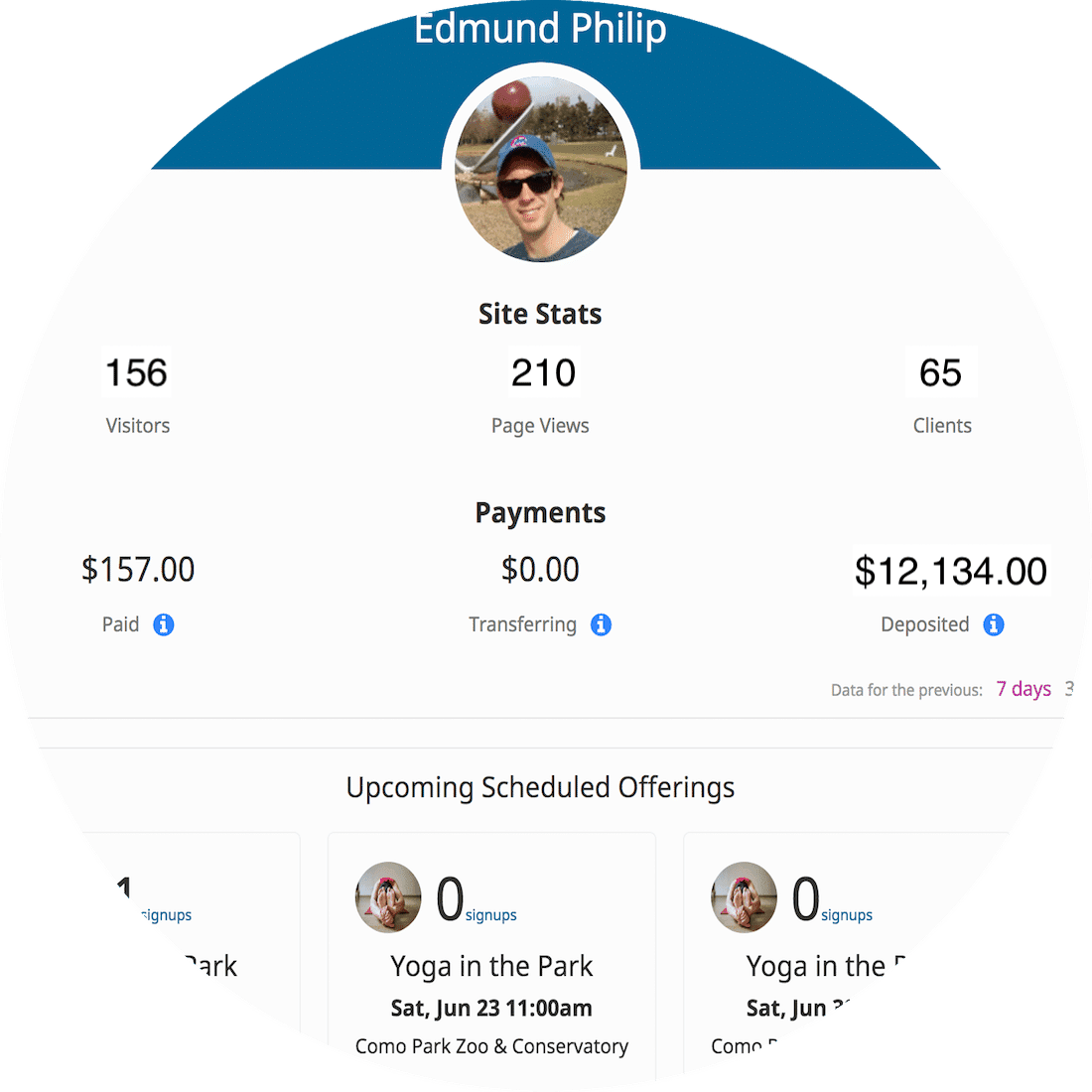 DIGITAL DASHBOARD
Our  easy-to-use dashboard contains all the information you need to manage your business. From site visits to class popularity, you can see what people like so you can provide these key teachings to your community.
Teaching Online Using OfferingTree
How to Grow with Offering Tree
Create Your Website
Build Your Content
Promote Your Site
Engage Your Clients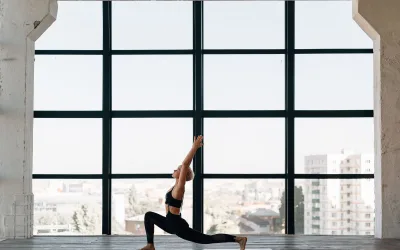 What makes an awesome yoga studio? It is more than the space – check out this blog post with 5 tips to make sure your yoga studio is the best it can be.
Calling All Studio Owners! Do you LOVE talking about the numbers, metrics and data in your business?  Or are you more interested in being face-to-face with your clients, and can't find a lot of joy in boring spreadsheets?  If you are more closely aligned with #2 - we...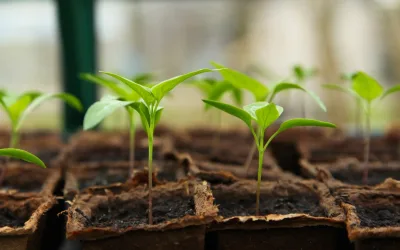 Depending on how detailed you want to be with your studio reporting, there are several metrics you can track in your business. But who has time for that? Even those of us who love running reports and analyzing data want to be able to hone in on the most important metrics quickly and with ease, so that we can get on to doing what we need to grow our businesses. On this blog post, Kristin Abel explains which metrics you absolutely should be focusing on – and how to make the most of them.
Frequently asked questions
Don't see your question below?
What is OfferingTree?
OfferingTree is a "business in a box" solution that lets you schedule online or in-person events and 1-on-1 appointments, take payments / subscriptions / memberships, sell or rent on-demand videos and digital courses and manage all of your client communications (e.g., newsletter, automated messages, text and email reminders). Unlike others, OfferingTree is truly an all-in-one solution because you can even host and build your website with us. Of course, you can also embed OfferingTree into your existing website if you prefer.
Can I use OfferingTree with my existing website?
Absolutely! Our most popular features can be embedded directly into your existing website with a simple line of code. If you want to use OfferingTree for scheduling, registration, payments, membership and package management, or running your digital store we can help. The embed code we give you works with all popular website providers. If you have specific questions, please reach out to
[email protected]
Can I sell or rent videos / recordings / courses?
Yes. You can sell or rent a single video, entire video libraries and even on-demand courses. Organize them in categories, add tags and even put them into memberships, subscriptions and packages. OfferingTree hosts your videos and there is no storage limit.
Do you provide a website?
Yes! OfferingTree includes website hosting, design templates and a powerful website building tool so you can create a beautiful website that looks great on any computer, tablet or smartphone. Many of our competitors only provide you with limited landing page options, which is not the same as providing a true website builder.
What fees do you charge?
OfferingTree charges a monthly subscription fee (see our pricing above) and our lowest cost plan includes a small transaction fee that we let you absorb or pass along to your clients (see our pricing above) -- other companies don't always give you this choice and add on extra transaction fees! If you buy or transfer a custom domain, then we charge you a one-time fee of $15, which is what it costs us to buy or transfer the domain for you.
Do you integrate with Zoom?
Yes! We have a direct integration with Zoom so that when you create an event in OfferingTree it automatically shows up in your "Meetings" tab in Zoom with the correct date, time and other settings that you chose. No more copying and pasting Zoom links! Each event gets its own unique Zoom link and you can even set the date, time, personal message and any optional attachments you want to send to clients with the event zoom link.
Can I use something other than Zoom?
Yes! You can use whatever video conference service you want (e.g., WebEx, Microsoft Teams, Google Meets, Jitsi).
Can you do donation-based and sliding scale pricing?
Yes, we support donation-based and sliding scale pricing. You can even set donation minimums and allow clients to choose their own price within a range.
Why use OfferingTree? How are you different?
Unlike other companies, OfferingTree is specifically designed for health and wellness professionals who don't want the hassles of learning technology or managing tons of logistics. You can be up and running in 30 minutes or less. OfferingTree is a "business in a box" solution so you don't need to manage plugins or mess with code. We're also a benefit corporation that actively supports wellness access and education
Do you offer support?
We provide a variety of support from real human beings. We provide email support and an active user community where you can ask questions. By request, we can arrange video or phone calls. We also provide education and training with free monthly webinars. OfferingTree includes tutorial videos for all of our features and an online Q&A forum. To get the fastest support, simply click the "Help" button
Do you allow waivers?
Yes! We support custom waivers so you can ensure that all of your clients agree to your policies and terms when registering for your events or accessing your digital content.
Will I get my own domain name? What if I have an existing domain?
Yes! When creating your account, you'll be asked to choose an option for your website address. Pick the "Use a domain you've already purchased" option and we'll get in touch with you on how we can use that domain for your OfferingTree site.
If you already have a site you like and you just want to use OfferingTree functionality on your existing site we can do that too! Most of our popular features can be embedded right in your existing site!
Don't already own your own domain. No problem! You can purchase one during the signup process.
What happens if I cancel my subscription?
If you cancel a monthly paid plan, we'll stop all future billing. You can use all of the monthly plan's features until the end of that month. Please note that we do not issue refunds for any of our monthly paid plans.
If you cancel an annual paid plan, we'll stop all future billing. You can use all of the annual plan's features until the end of your current annual bill cycle. If you cancel an annual plan within the first 14 calendar days of your credit card being charged the annual fee, then you can request a refund from us with no questions asked.
If you purchased or transferred a domain to us, we're happy to transfer the domain back to you so you can use it however you wish.
If you have any additional questions / concerns or just wish to connect with us, please email us at [email protected].