Premier Online Tools For Fitness Professionals
Our simple website builder, booking software, and time efficient marketing tools simplify your life and improve your bottom line
3 Easy Growth Steps You Can Achieve Today
1
Create Your Website
Not tech savvy? No problem. Our website builder is super easy to use.  We'll help you every step of the way.
2
Add Your Schedule
Easily add your schedule to your website. Clients can book and pay for events and appointments online without the back and forth hassle.
3
Get The Word Out
Use our marketing tools and educational content to promote your website and services to grow your business.
You Want a Thriving Fitness Career
But things seem to get in the way



●

Creating a website is frustrating



●

Piecing together software is hard



●

Don't enjoy marketing yourself



●

Your training didn't cover marketing



●

Having no guidance is scary



●

Feeling isolated in your profession
OfferingTree provides all the things you need to grow your Fitness business and feel more confident that you can thrive. We built our software with personal trainers and fitness professionals in mind so it has everything you need all in one place and it's accessible to all.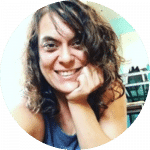 "I hated even thinking about my website before. And now, everything I need is in one place and I'm able to go in and change it on a dime."
– Nichole W.
Amazing! ☺Ease of use and cost were the two factors that brought and kept me as a user beyond the free trial. ☹I want to be able to add additional clients to a class with the same email. I've reached out twice since they said in December it's happening but I've yet to hear more.
A big help for a busy practitioner. ☺The ease of use. The cost is not prohibitive. I have tried a lot of different booking platforms. This one is the best m. ☹Not much to report. Wish I had more time to play with my site
Great Find Experience so far is good. I've used PunchPass in the past and find the speed in answering queries much faster on OfferingTree. ☺Offering tree was enthusiastically recommended by a colleague. We found it relatively easy to set up the website, particularly with [sensitive content hidden] videos. Still relatively new to the platform but love it so far. ☹All the marketing advice we've seen is to use lead magnets. Have not found OfferingTree particularly good here. You need to find work arounds like ConvertKit. This would be one thing I'd recommend improving.Also the stock photos are poor, especially the default photo. These could easily be improved to offer attractive royalty free photos for yoga.
Shannon C.
March 9, 2023.
I tell yoga teachers about OfferingTree so often because I love it. OfferingTree is a company that cares about me as an entrepreneur as well as the people I work for and they share the same values that I have. They are amazing to work with. When I have any issues they are quick to help me out. They have fantastic videos and resources to guide me when I have questions. I really love that they also have a Facebook group where other OfferingTree users are quick to help me out with questions. ☺OfferingTree makes everything automated for both my online yoga business along with my podcast bookings. I love that I can just send a link to someone and they can book and then everything is automatic. Zoom integration, payments, email and text reminders, waiver forms, fee calculations. I especially love that OfferingTree is a company that is listening to it's users and adding features based on that feedback. ☹I wish that my email list with Active Campaign would talk to OfferingTree, but I think that might be a feature they are working on.
Offering Tree is easy to set up and use I am very happy so far. It was easy to get started and easy to schedule and customize classes. ☺How easy it is to use. It helps me to not over complicate things. ☹I would like to set up more email automations and have the ability to add an order bump or upsell to a store sale.
SuryaAdi H.
March 9, 2023.
offering tree rocks The fact that I don not have to send out invitations to registered students or register them at all. Anyone can access the website and book, pay for and then attend a class without me doing anything except show up to teach the class.I have run into various problems and the staff have been =very helpful in correcting my mistakes or misconceptions until it was resolved. ☺I like that it is very user friendly. Though I am a rank beginner, I was able to create a website and and get it up and running. I can always go back and tweak it as I learn more. ☹There was lots of confusion when I first started. But this was mainly my own inexperience, not really a problem with the OT.
Barbara K.
March 9, 2023.
Love Offering Tree Im very happy particularly with the help I get from the company whenever I need it. Very responsive. ☺I love the company values, ease of use and cost. They have been a wonderful addition to my business for the last few years. ☹Nothing. Perfect in every way. I appreciate that they try to address problems quickly and are always upgrading
Everything in one place ☺I appreciate that they're always making improvements. I've been with OT for over 3 years and it's amazing what they've done during that time. They've even made some improvements based on some of my recommendations which has been really cool. Customer services is responsive, ease of use makes it a positive experience. ☹I'd like to see some of the email marketing and also financial tracking components improve.
Jessica P.
March 9, 2023.
Fabulous for Health and wellness Fabulous ☺Fairly easy to use. Has All the features I needed so I didn't have to link a million different things! ☹You need to have some type of technical knowledge to make the site look nice
Laurabeth P.
March 9, 2023.
Amazing experience! Excellent! ☺Ease of use and internal link to Stripe payments. ☹Adding another teacher to the site is much more expensive. I run a small independent business and don't have a full roster of teachers and classes year round so paying for the business feature is a bit pricy for my overall revenue.
What you get with OfferingTree
Everything elegantly works together
Websites – build it or embed it
No more plugins or integrations
Our website builder works seamlessly with all of our tools. It's never been easier to market your offerings, take payments, offer on-demand content, and sell memberships all on your website. Spend more time with your clients and less time fiddling with technology. If you already have a website, you can integrate OfferingTree with a few simple lines of code.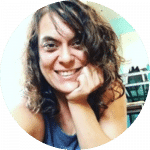 "I hated even thinking about my website before. And now, everything I need is in one place and I'm able to go in and change it on a dime."
– Nichole W.
Replaces: 

Launch your website free for 14 days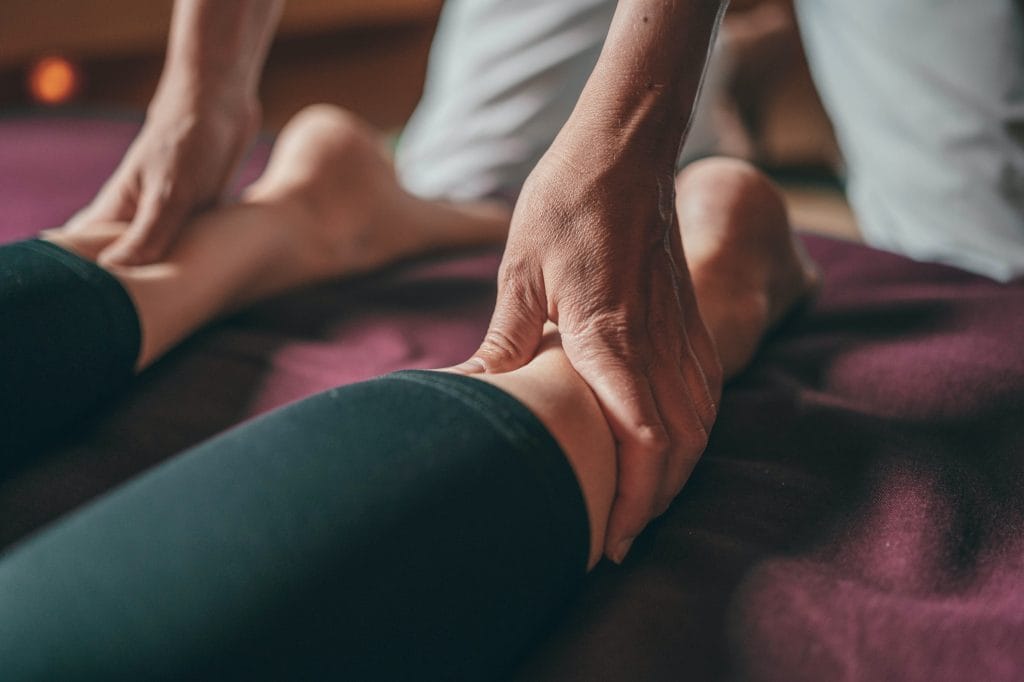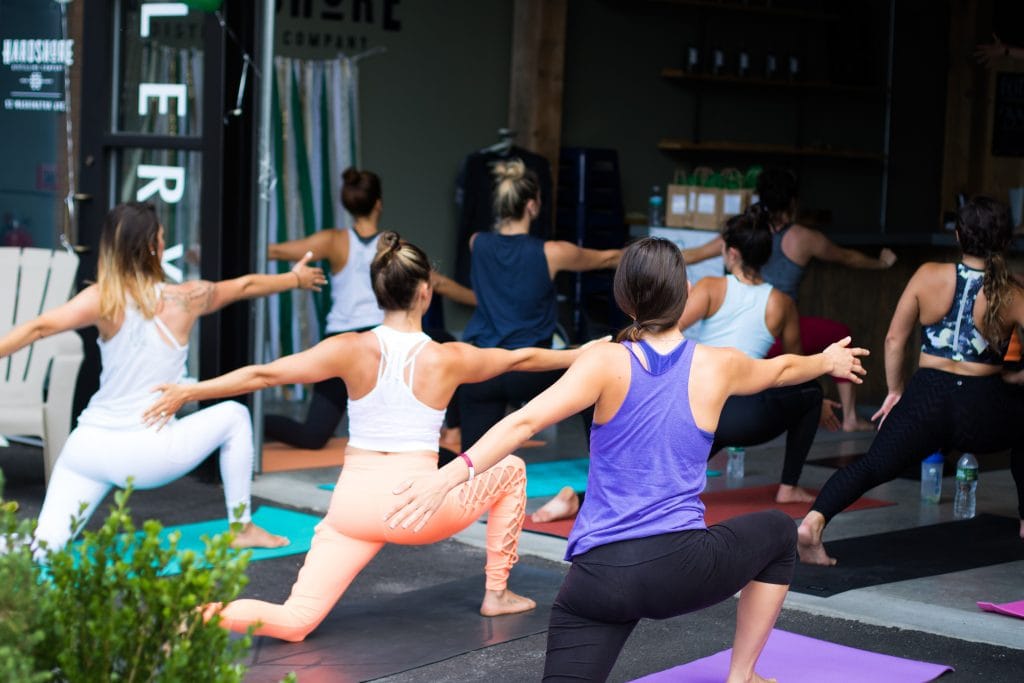 Events, Classes & 1 on 1 Appointments
Skip the back and forth emails
Host in-person or online events, classes, and appointments. Take online registrations and payments, send automatic confirmation and reminder emails, offer discounts, tiered and donation-based pricing, and offer private events and appointments all from one system.
"I was using another platform for scheduling, for payments and everything but it's a little bit more like cut and dry with OfferingTree which I like. I didn't need to have all kinds of fancy plugins and all these different things." – Jennifer T.
Replaces: 

Book your first clients today
On-demand Video & Courses
Scale Your Business
Create engaging digital content, video libraries, courses, challenges, and coaching programs that can meet your clients and students anywhere at any time. Plug seamlessly into your memberships and packages to offer added value to your loyal clients. With your templates and integrated website features you'll be launched before you know it.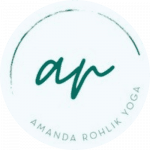 "OfferingTree is a company that provides not only website hosting, but every aspect of business that you could possibly want when you're first starting out, all in one little cute bundle of joy at an affordable price." – Amanda R.
Replaces: 

Start monetizing your content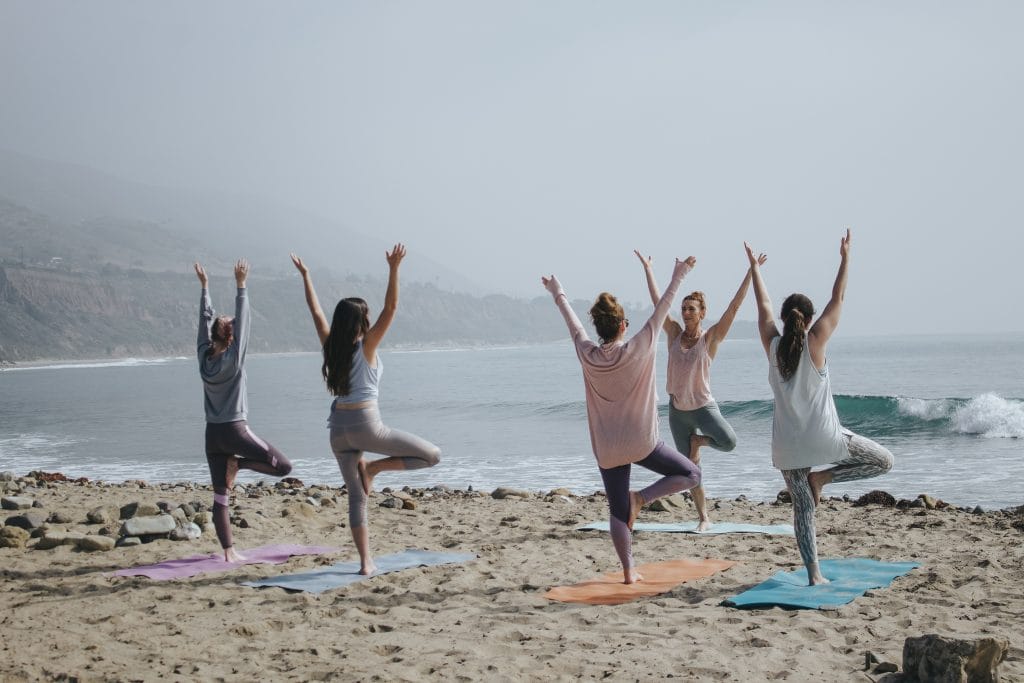 Memberships & Packages
Earn reliable income
Offer memberships and packages to your loyal clients to generate recurring revenue so you can build a sustainable business. Our memberships and packages integrate automatically with our scheduling, digital content, and website tools. Create member-only content to build value to move casual clients into loyal supporters.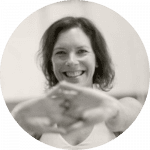 "Today's class has 51 students, with very little friction or issue. I earned as much from the 8 drop-ins as I do from my remaining studio's class of 20+, to say nothing of the class pass offering revenue." – VRB Yoga
Replaces: 

Start collecting repeatable income
Email, Text & Content Marketing
Stay connected and engaged
Grow your audience and keep them engaged without burning yourself out. Our automated email marketing tools act as your virtual assistant so you can focus on your passions. Keep your community in the know with our newsletter, email, text, and blogging tools. You'll be able to treat each of your clients with a personal touch.
"I like that it has the blog and the email platform in it already, that you don't have to use a separate service for that. I feel like I can do so much in one place like that monthly fee gets you what other companies are charging, like 10 bucks apiece for or more." – Erin F.
Replaces: 

Email class rosters, send newsletters, and automate emails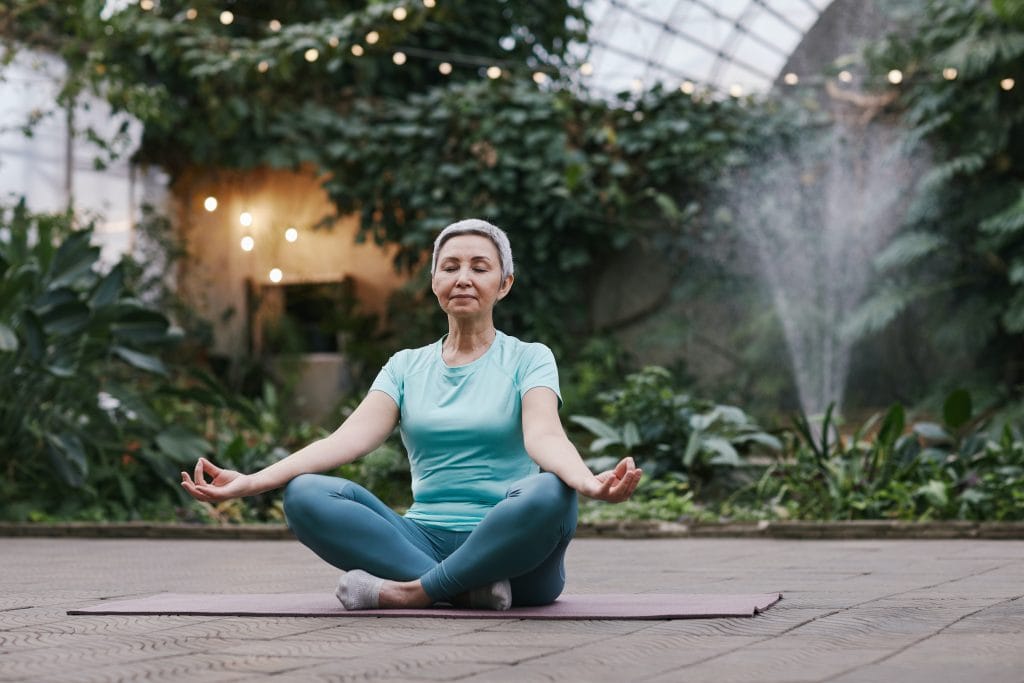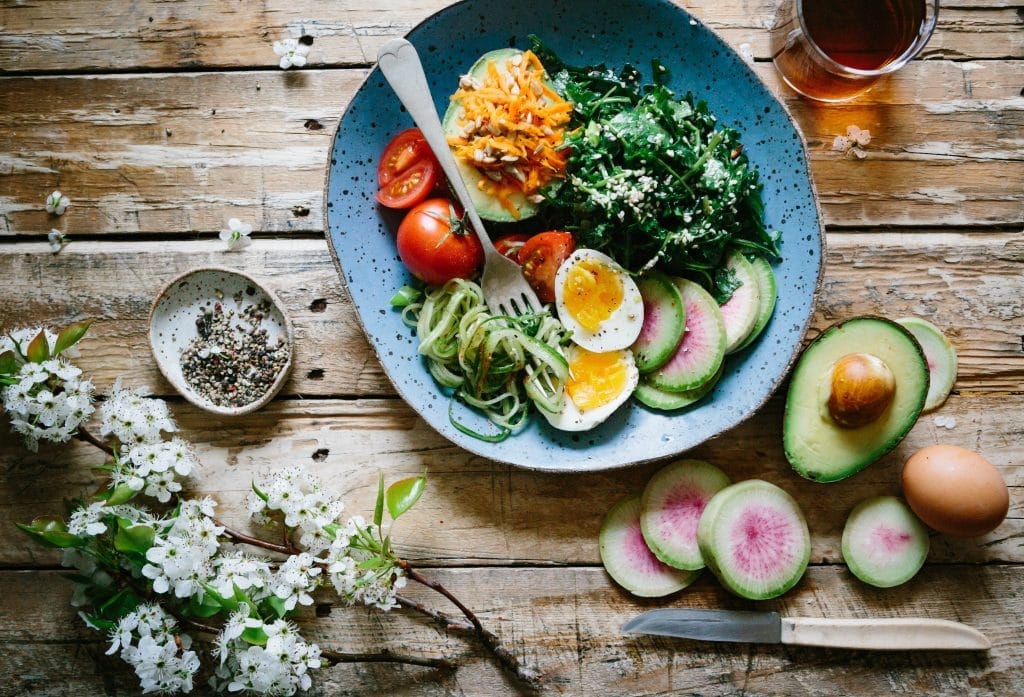 Payments
Hassle free for you and your clients
Getting paid shouldn't be painful. With OfferingTree, accepting payments comes fully integrated into all our features. Get paid simply, fast, and without hidden fees for one-time or recurring payments.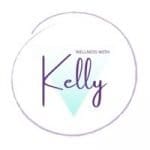 "It was a lot of ping pong to get things scheduled, people registered, and payments processed. You have created a beautifully streamlined service and I am so grateful!" – Kelly G.
Start collecting payments today
Pages
Create unlimited beautiful pages
Quickly create landing pages for your website with our pre-built themes or customize to get the look and feel you want. The possibilities are endless, but your time is not.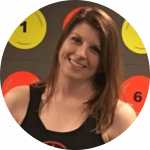 "It's just a great place to start to take out the overwhelm to be like, here's my landing page, and boom, boom, boom, and then it's done. It kind of takes out all the extra work for you." – Jennifer E.
Replaces: 

Create a landing page free for 14 days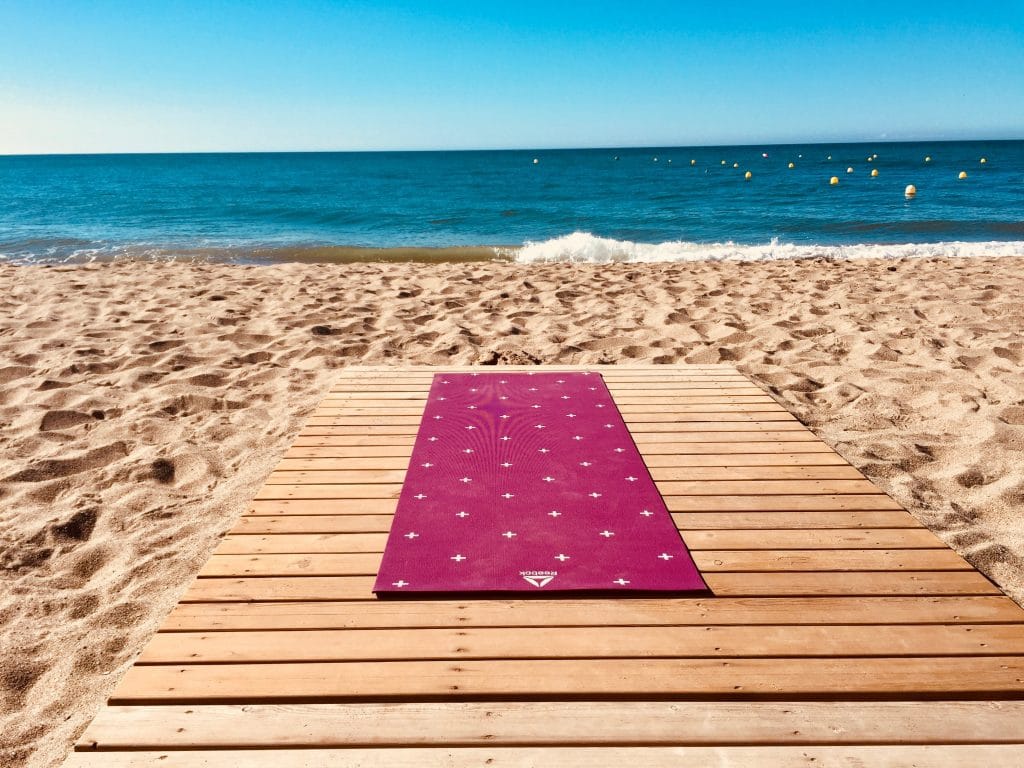 Client Management
Keep tabs on your audience
Let OfferingTree remember every detail and interaction with your clients so you can give them the personal touch they deserve. Track attendance, payments, purchases, and details all in one place.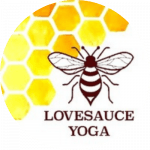 "I just want to say thank you so much for this amazing website builder. Not only has it uplifted my confidence as an online yoga teacher, but it has helped me to find my niche in the yoga teaching world and connect with students." – Chrisane S.
Replaces: 

Never forget another detail about your client
Analytics
Just the right kind of info
Stop driving blind and get the data you need to make thoughtful informed decisions about your businesses. Track payments, membership revenue, and registration data to know what's working and what isn't.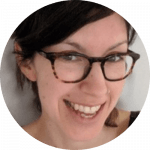 "I love seeing how many people have visited my site each week and knowing exactly how many clients have signed up for my mailing list and offerings. The Google Analytics integration is awesome too! Thanks!" – Carissa T
Learn more about your business today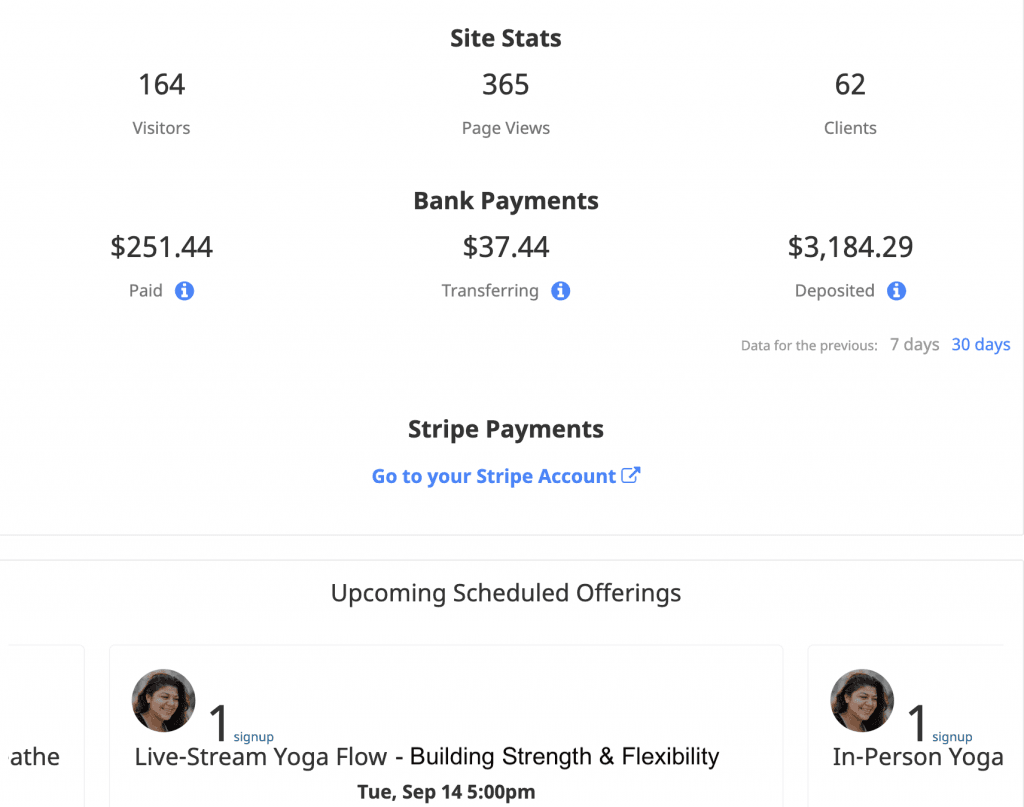 The Benefits of Using OfferingTree
How to Grow with Offering Tree
Create Your Website
Build Your Content
Promote Your Site
Engage Your Clients
Frequently asked questions
Don't see your question below?
What is OfferingTree?
OfferingTree is a "business in a box" solution that lets you schedule online or in-person events and 1-on-1 appointments, take payments / subscriptions / memberships, sell or rent on-demand videos and digital courses and manage all of your client communications (e.g., newsletter, automated messages, text and email reminders). Unlike others, OfferingTree is truly an all-in-one solution because you can even host and build your website with us. Of course, you can also embed OfferingTree into your existing website if you prefer.
Can I use OfferingTree with my existing website?
Absolutely! Our most popular features can be embedded directly into your existing website with a simple line of code. If you want to use OfferingTree for scheduling, registration, payments, membership and package management, or running your digital store we can help. The embed code we give you works with all popular website providers. If you have specific questions, please reach out to
[email protected]
Can I sell or rent videos / recordings / courses?
Yes. You can sell or rent a single video, entire video libraries and even on-demand courses. Organize them in categories, add tags and even put them into memberships, subscriptions and packages. OfferingTree hosts your videos and there is no storage limit.
Do you provide a website?
Yes! OfferingTree includes website hosting, design templates and a powerful website building tool so you can create a beautiful website that looks great on any computer, tablet or smartphone. Many of our competitors only provide you with limited landing page options, which is not the same as providing a true website builder.
What fees do you charge?
OfferingTree charges a monthly subscription fee (see our pricing above) and our lowest cost plan includes a small transaction fee that we let you absorb or pass along to your clients (see our pricing above) -- other companies don't always give you this choice and add on extra transaction fees! If you buy or transfer a custom domain, then we charge you a one-time fee of $15, which is what it costs us to buy or transfer the domain for you.
Do you integrate with Zoom?
Yes! We have a direct integration with Zoom so that when you create an event in OfferingTree it automatically shows up in your "Meetings" tab in Zoom with the correct date, time and other settings that you chose. No more copying and pasting Zoom links! Each event gets its own unique Zoom link and you can even set the date, time, personal message and any optional attachments you want to send to clients with the event zoom link.
Can I use something other than Zoom?
Yes! You can use whatever video conference service you want (e.g., WebEx, Microsoft Teams, Google Meets, Jitsi).
Can you do donation-based and sliding scale pricing?
Yes, we support donation-based and sliding scale pricing. You can even set donation minimums and allow clients to choose their own price within a range.
Why use OfferingTree? How are you different?
Unlike other companies, OfferingTree is specifically designed for health and wellness professionals who don't want the hassles of learning technology or managing tons of logistics. You can be up and running in 30 minutes or less. OfferingTree is a "business in a box" solution so you don't need to manage plugins or mess with code. We're also a benefit corporation that actively supports wellness access and education
Do you offer support?
We provide a variety of support from real human beings. We provide email support and an active user community where you can ask questions. By request, we can arrange video or phone calls. We also provide education and training with free monthly webinars. OfferingTree includes tutorial videos for all of our features and an online Q&A forum. To get the fastest support, simply click the "Help" button
Do you allow waivers?
Yes! We support custom waivers so you can ensure that all of your clients agree to your policies and terms when registering for your events or accessing your digital content.
Will I get my own domain name? What if I have an existing domain?
Yes! When creating your account, you'll be asked to choose an option for your website address. Pick the "Use a domain you've already purchased" option and we'll get in touch with you on how we can use that domain for your OfferingTree site.
If you already have a site you like and you just want to use OfferingTree functionality on your existing site we can do that too! Most of our popular features can be embedded right in your existing site!
Don't already own your own domain. No problem! You can purchase one during the signup process.
What happens if I cancel my subscription?
If you cancel a monthly paid plan, we'll stop all future billing. You can use all of the monthly plan's features until the end of that month. Please note that we do not issue refunds for any of our monthly paid plans.
If you cancel an annual paid plan, we'll stop all future billing. You can use all of the annual plan's features until the end of your current annual bill cycle. If you cancel an annual plan within the first 14 calendar days of your credit card being charged the annual fee, then you can request a refund from us with no questions asked.
If you purchased or transferred a domain to us, we're happy to transfer the domain back to you so you can use it however you wish.
If you have any additional questions / concerns or just wish to connect with us, please email us at [email protected].