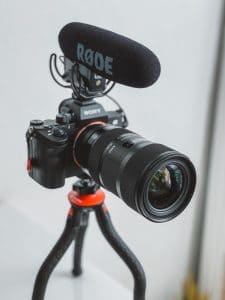 OfferingTree is reducing its fees to help out any centers, studios or solo teachers who are struggling to shift from in-person offerings to online teaching due to the Covid-19 pandemic.
Our platform allows you to use the most popular online services, such as Zoom, Google Hangouts, Skype, WebEx, YouTube Live, Facebook Live, etc.
Our team is committed to helping out anyone who is struggling to figure out how to move from in-person to online teaching. Please email us at support@offeringtree.com if you're struggling.
How-to Instructions using our system:
Webinar Replay – This replay explains what OfferingTree is and shows how the platform works
Here are some other resources related to teaching online that may be useful: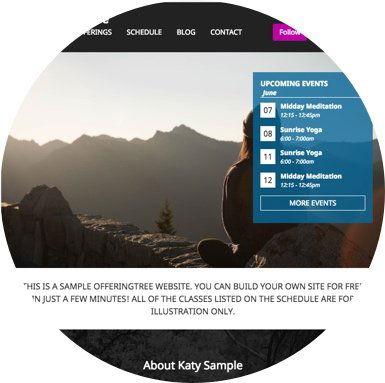 CREATE A WEBSITE
Website design can be complicated and time consuming. With OfferingTree you can create an attractive, mobile-ready, professional website in 10 minutes (that's not a typo). Your site will showcase what you teach and when so your clients and students can find you, follow you and register for your events. Simple and effective.  See a sample site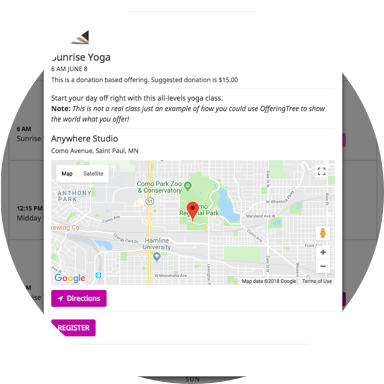 MANAGE YOUR SCHEDULE
If scheduling with you is hard, your clients will give up and move on. With our easy-to-use scheduling and appointment booking tool, you can keep your clients up-to-date and make it easy for them to register for your offerings. The OfferingTree calendar allows your students and clients to reserve a spot in upcoming classes or book a private session with total ease. Watch a short demo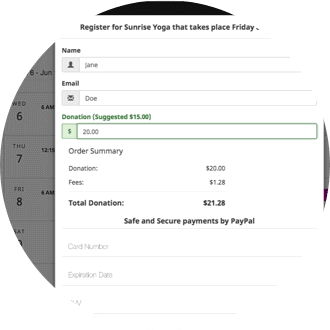 ACCEPT PAYMENTS ONLINE
We support that you're trying to help people, and we understand you need to make a living in order to help others.  Being able to accept secure online payments, offer memberships and packages with support for sliding scale payment gives you and your clients greater flexibility. Our low transaction fee payment processing (that can be passed onto the purchaser if you wish) will keep you and your clients happy. Accept payments in 30+ countries. Watch a short demo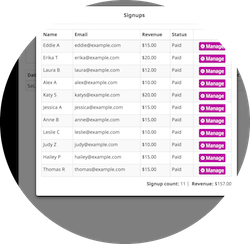 TRACK YOUR CLIENTS
Staying engaged with your students is the key to client retention. Our client database stores all of your client information in one easily-accessible location and lets you monitor which of your students are attending classes. With this information, you can follow-up, offer deals and keep your students coming back for more.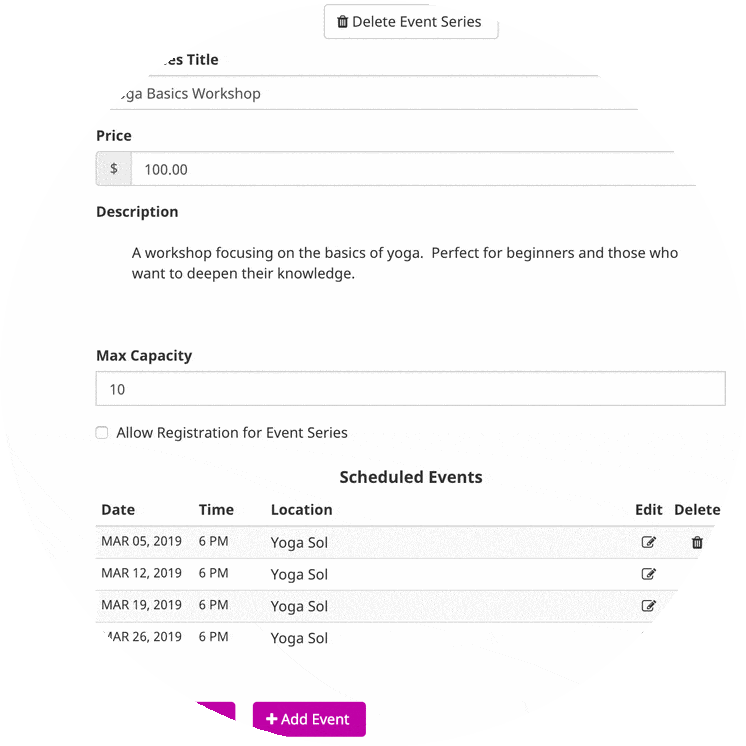 RETREATS, WORKSHOPS, CLASS SERIES
Built specifically for wellness instructors, our scheduling tools include support for retreats, workshops and class series. This gives you flexibility to teach the way you want. Clients register once and have access to a series of events that can be on different days and at different locations.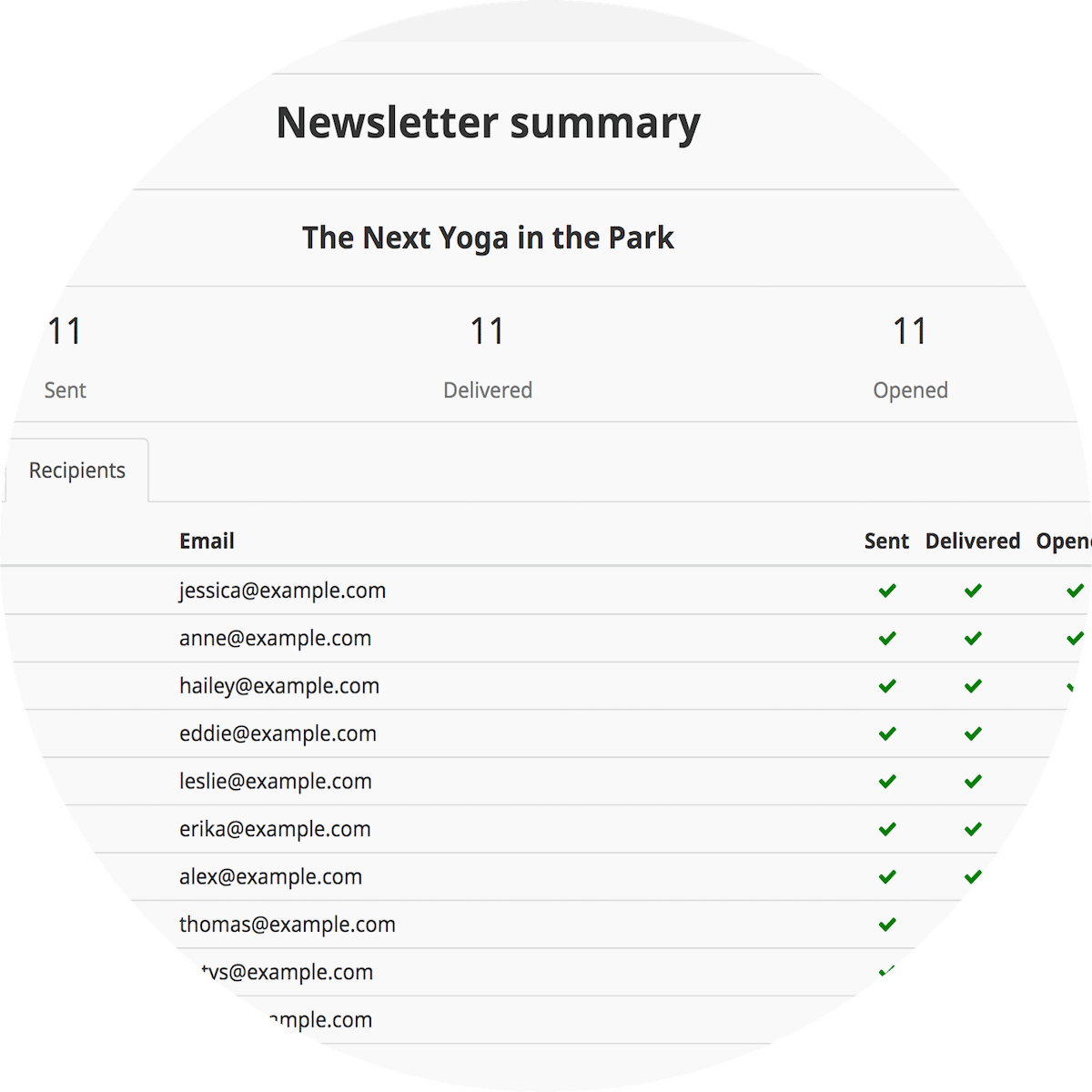 EMAIL MARKETING
Keep your following in the loop with our easy-to-use email marketing tools. Our drip email marketing tool automatically sends custom emails when people subscribe from your site, and our newsletter tool allows you to quickly send a professional newsletter to targeted audiences. No need to learn a complex system with our easy-to-use tools.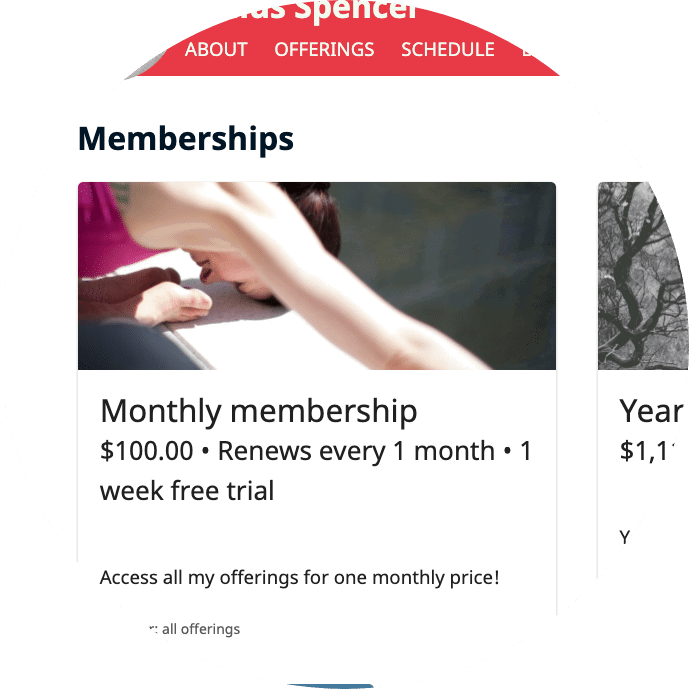 Memberships & Packages
Sell your own memberships and packages right from your OfferingTree website or embed our membership and schedule snippets onto your existing website. Memberships and packages are great because they make it really easy for your most loyal students and clients to book your services and also allow you to collect recurring payments.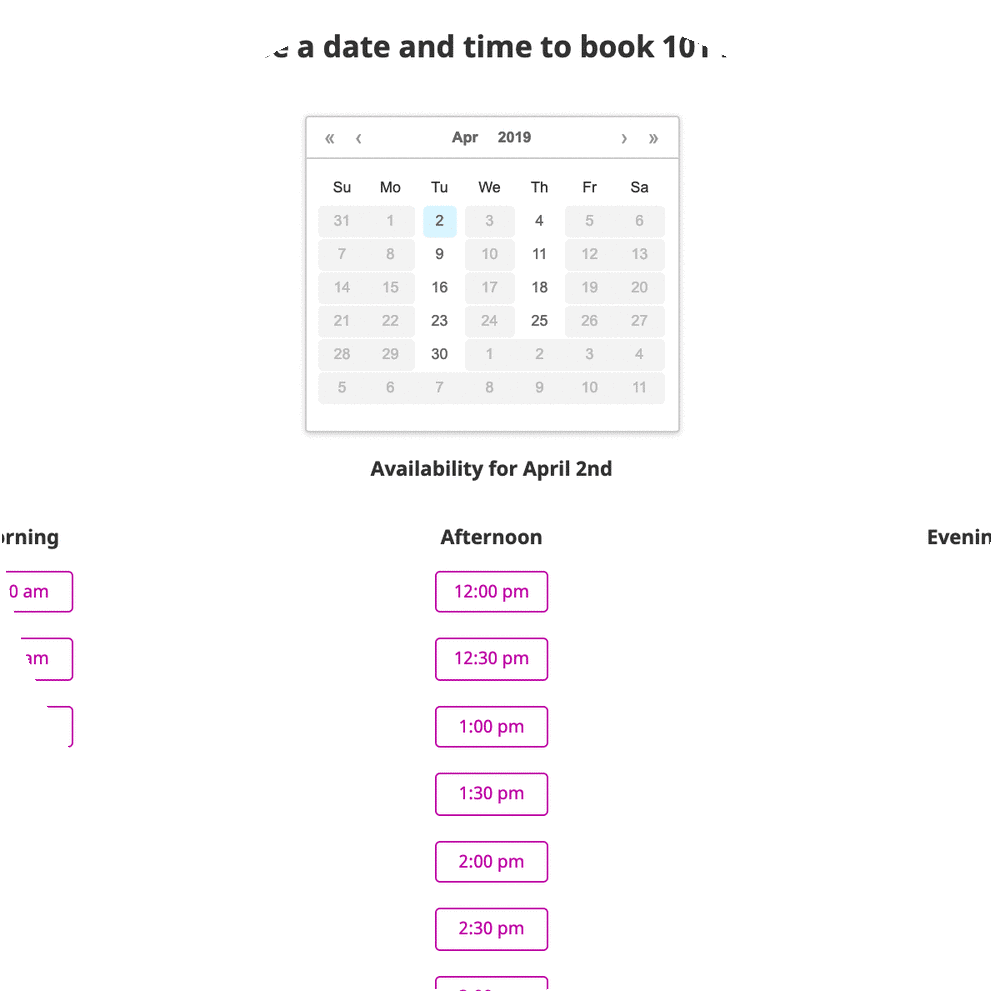 APPOINTMENTS
No more back and forth communication about scheduling your appointments and private sessions. Set up times when you are available and your clients can then book an available time slot that works best for them. Using online payments the session can be paid for ahead of time. All within your website! Watch a short demo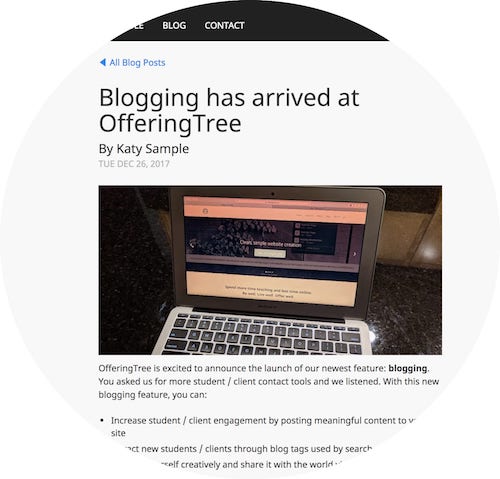 BLOG
Share your knowledge with your students by blogging. We make it easy for you to publish your own blog on your website. This helps potential students find you because search engines prefer sites with original content. Get noticed and grow your practice. Watch a short demo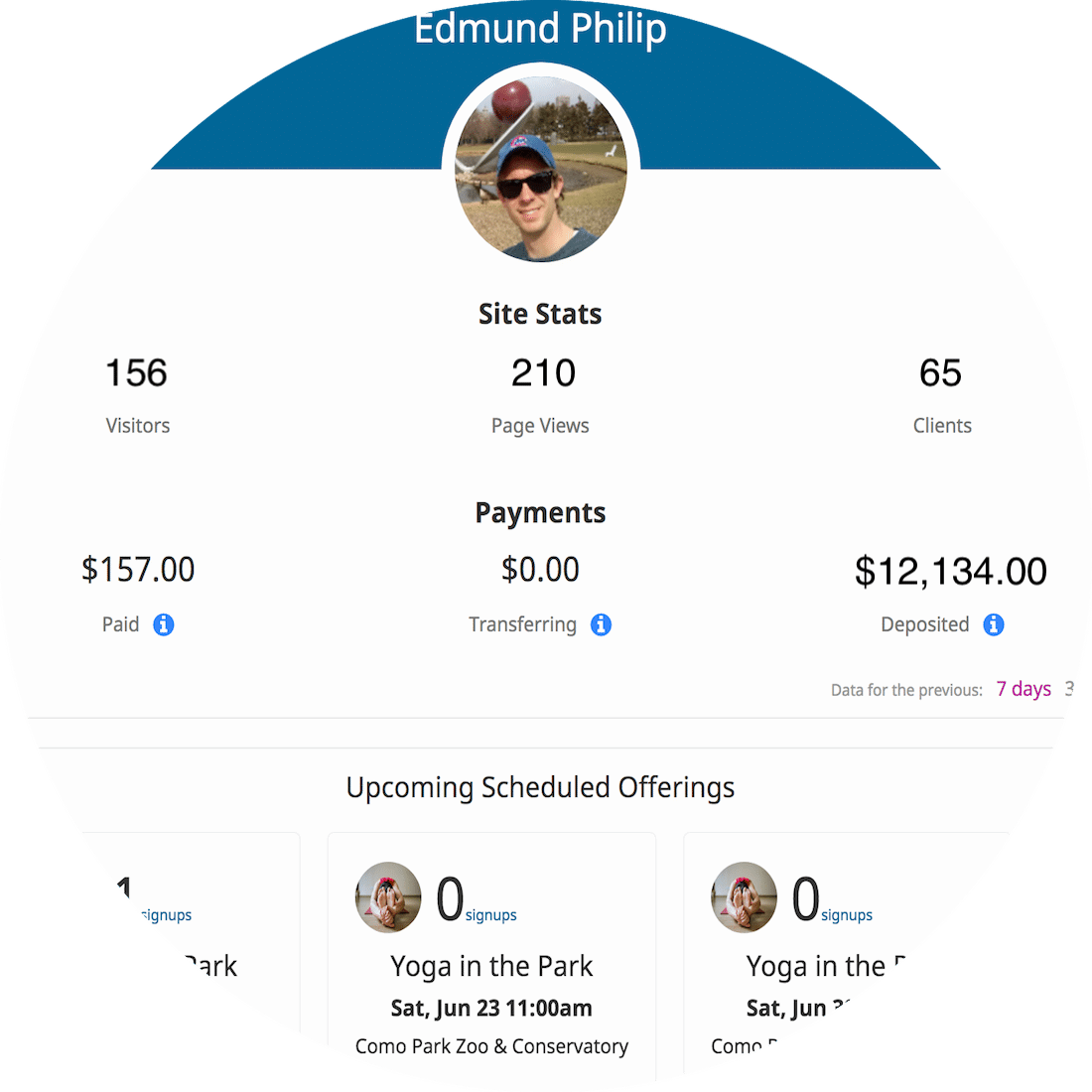 DIGITAL DASHBOARD
Our  easy-to-use dashboard contains all the information you need to manage your business. From site visits to class popularity, you can see what people like so you can provide these key teachings to your community.
Teaching Online With OfferingTree
How to Grow with Offering Tree
Create Your Website
Build Your Content
Promote Your Site
Engage Your Clients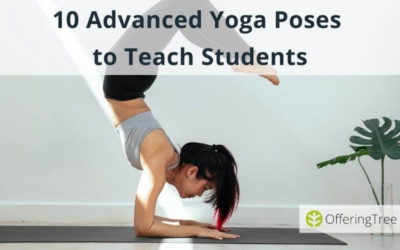 For advanced yogis, hard yoga poses add an extra challenge and help maintain the progress that motivates many yoga practitioners. Challenging yoga poses can increase strength, flexibility, mental clarity, and body awareness.  This guide has everything you need to know...
Keep Learning
We are constantly curating and creating content to help you become a better wellness instructor. Have this content delivered to your inbox